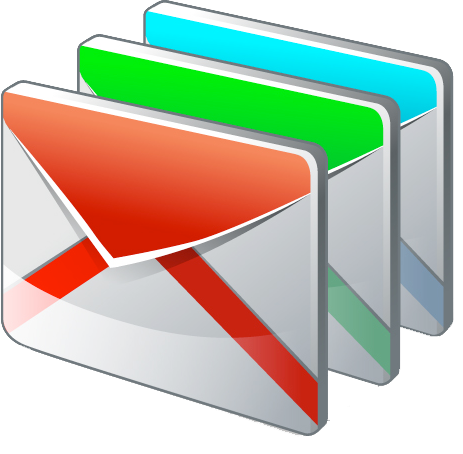 Looking for a solution to backup of multiple Gmail accounts? If yes, then we have a solution for you
Out of all email clients, Gmail is one of the most popular it's due to its features and Gmail is a free email client. Whenever it comes to the faith for an email client no doubt its Gmail is at the top. Whether it is IT or non-IT industry users prefer Google mail. Maximum users have multiple Gmail email account and those email accounts are for different perspective i.e., personal or professional usage. There is no doubt in Google security, but one should take backup of Gmail accounts for safe side. Backup is a support system, especially for multiple account holders. Therefore, one can export Gmail emails or messages to save multiple Gmail account data in a single place.

Why Backup of Gmail Account is Necessary?
Before moving towards the solution to backup Gmail emails, let's take a quick review of the major reason and benefits of backup.
Many of the users have years of mission-critical business and personal history in Gmail archives, and it's a good idea to have a plan for making a regular backup of multiple Gmail accounts.
Gmail has a limited storage capacity. Whenever it exceeds its size limit one has to delete some emails. So, taking a backup of Gmail account and restoring the data in a suitable location is the best choice.
Google has a strong track record of managing data. But the fact remains the same that accounts could be hacked, someone could get locked out of a Gmail account.
The main benefit of storing Google account while data sharing there is no need to log in from a different account. One can save all the data in a single place and from that location, data can be shared easily.
The best part is mail can read while the system is not connected to the network.
Steps to Backup Multiple Gmail Accounts Manually
Sign in to your Gmail Account with the correct credential.
Go to the profile picture.
Click on My Account >> Personal info & Privacy >> Control Your Content >> Create Archive.
Here, you will get the complete list to archive Gmail account.
Now click on Select None, then chose those file of which you want the backup.
Click on Next and then click on Create Archive.
Now a message will appear An archive of your Mail data is currently being prepared.
Whenever the procedure will complete an email will receive. Till the time one has to wait after receiving the mail, you can proceed to save Gmail email.
After receiving the mail open it and click on Download Archive.
Now, login again and download the emails into a .zip format.
By using an archiving utility such as WinRAR or WinZip extract the content of the archive.
Limitation of Manual Method
There are many users who don't prefer a manual solution to backup multiple Gmail account because of its limitations. The major issue is one has to perform the long manual method process multiple time for multiple Gmail accounts. As Google takeout request creation can take hours or possibly days which makes it a time-consuming process.
The manual method generates backup Gmail emails in MBOX format only. If the user wishes to read the mail offline, then it cannot be accessed. Additionally, the backup file cannot be used in an email client like Outlook, which is also one of the highly used email client
The archive generated while taking backup of Gmail account, allowed to be downloaded only few times. It means, there are only limited attempts for downloading the Google takeout archive. If archive download fails due to internet connection or any other issues then the user needs to request for the archive again.
Backup of Multiple Gmail Accounts Automatically
Whenever it comes to store the data the solution should be reliable and easy to perform. As discussed above the manual solutions has many limitations, therefore, by using a third-party tool one can easily save Google account data. SysTools Gmail Account backup tool is one of the best software. Within a few clicks, it generates the complete backup file and stores the data without taking much time.
Advantage of Gmail Backup Tool Over Google Takeout
1. Doesn't require to create archive, the software downloads data from Gmail server directly.
2. Backup Gmail Account data such as emails, contacts, calendars & document simultaneously
3. Allow taking backup in MBOX, PST, EML, MSG file formats.
4. No limitation on downloading attempts, purchase once and use for a lifetime
5. Incremental backup option, which skips already backup Gmail account data.
6. Delete After Download option to delete Gmail data after downloading them, to save server space.
7. Backup only selective Gmail account data using Folder and Date filters
Conclusion
The complete piece of information has explained all the necessary points related to the backup. Both the solutions are good at their place but a loss of data is unaffordable. So, one can opt the above-mentioned software to take backup of multiple Gmail accounts. It is a risk-free solution.