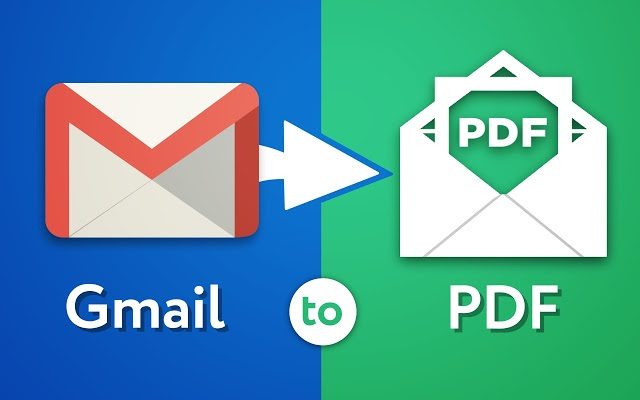 We are living in a constantly connected world of communication where everyone is in touch via electronic means. Majority of end users (either business or home-based) are having a Gmail id with them for one or the other purpose. They use it for different useful intentions like communication via mailing, saving data on cloud, sharing documents with group, etc. All the data of Gmail id is stored on the cloud, named as Google. Now a question arises what if a person wants to download Gmail emails as PDF ? Is there any option provided to Gmail users through which they can save their Gmail account messages on the local machine? One more query strikes in mind that there are various file format then, why only Adobe PDF? Well, this article is going to help users in getting their answers with solutions to convert emails in Gmail to PDF.
Why to Convert emails in Gmail to PDF?
Users want to print Gmail emails to PDF only because of the following reasons :
The PDF files provides document level security
These are compatible across multiple platforms
No additional app is need to view Adobe PDF file
The files are easily portable over the internet
There is not only one reason due to which users want to download Gmail emails as PDF . This is actually an unpredictable situation where a user can demand need to save multiple emails as PDF in Gmail. Few of them may be sharing emails of Gmail account, using emails as presentation, printing emails, take Gmail account backup etc.
Measures To Convert Emails In Gmail To PDF
There is only one manual workaround through which users can download Gmail emails as PDF . But before proceeding with them, keep one thing in mind that these measures are only applicable when it is about 10-20 emails. If more than that then, no other choices is left except going for the additional programs.
Technique-1 : Print Gmail Emails To PDF Via Google Chrome
1- Open Google Chrome web browser on your system, navigate to Gmail website and log into your account.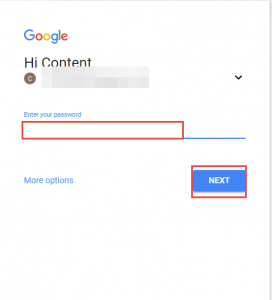 2- Double-click on the email, which you want to save as PDF format.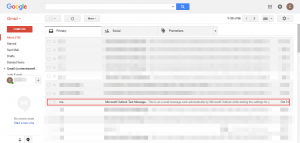 3- Click on Print all icon, which is located at the right-hand side of the webpage or press Ctrl+P to activate Print command. This will help you in continuing procedure to download Gmail emails as PDF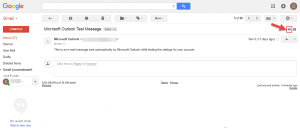 4- Here a new screen appears where you have to click on Save button

5- Check the printed PDF file after finishing up with Step (4). The file location will be one where you have instructed system to save it.

Note : This method is capable to save short messages or individual emails, which can fit into your computer screen at one time. This method is not so suitable for saving too many files having large messages within it.
Technique-2 : Print Multiple Gmail Emails to PDF With Simple Steps
The approach involves two major steps to be performed i.e., :
a) Download Gmail account data in Outlook PST format, and
b) Import PST in Outlook and convert outlook email to PDF.
The first step involves usage of an external product i.e., Gmail to Outlook converter. This app download all data of Gmail account in PST file format within few and simple steps. When .pst gets created with the software, import this file in Microsoft Outlook. Now, continue with procedure to download Gmail emails as PDF by utilizing Outlook to PDF converter. This solution prints multiple Gmail emails to PDF in one cycle only. Users need not to repeat procedure for several messages of the account. Email with their respective attachments and properties will be converter through this program.
Summation
The blog describes solution on how to download Gmail emails to PDF. Users can go for manual approach, if it is only for 10 to 20 messages and they are ready to devote their time in the repeating procedure again-and-again. However, when it is about bulk amount of messages, the only reliable and time saving approach left is to go for automated solution. The things will be carried out in a seamless manner without a single complication.