Download Zoho Mail For Desktop Or PC- Secure Zoho Mail
Download Zoho mail for desktop or computer to keep your email data safe. Email applications are the most common and reliable source to exchange data and information. There are many Webmail service providers available and Zoho is one them. Users get attract towards its advanced features such as add-free, clean, minimalist interface and powerful characteristics. Data of emails are essential and its security should be on top priority.
Therefore, one should know how to backup Zoho mail. Backup works as a support system, so you can access mail anytime from anywhere without connecting to the server. But migrating data is not an easy task, thus the write up explains the requirements, importance, and process to download Zoho mail for desktop or PC.
Export Mail From Zoho To PC – Major Requirement
Zoho is a cloud-based email service provider and data saved on the cloud are always at risk. So, backup saves you from all these unexpected hassles.
Data Breach: Hackers are a skilled computer programmer and their major priority is data breach i.e., steal information and deletion of data from the mailbox. But if you have downloaded Zoho mail to hard drive or computer at prior then, you can easily recover lost data.
Human Error & Data Loss: Many organizations have a common email account which is used by multiple employees. It might possible that any of them unknowingly deletes some important emails. So, a backup file can save the admin from data loss and accidentally data deletion.
Unexpected Disaster: An unexpected disaster can occur anytime, at the time disaster you cannot access your email. It takes time to recover the disaster, therefore transfer Zoho mail to the desired location in your machine.
These are the common and major issues are related to Zoho mail. To avoid all these causes it is necessary to export mail from Zoho to a storage media. The upcoming section explains the download Zoho mail technique, follow the steps carefully.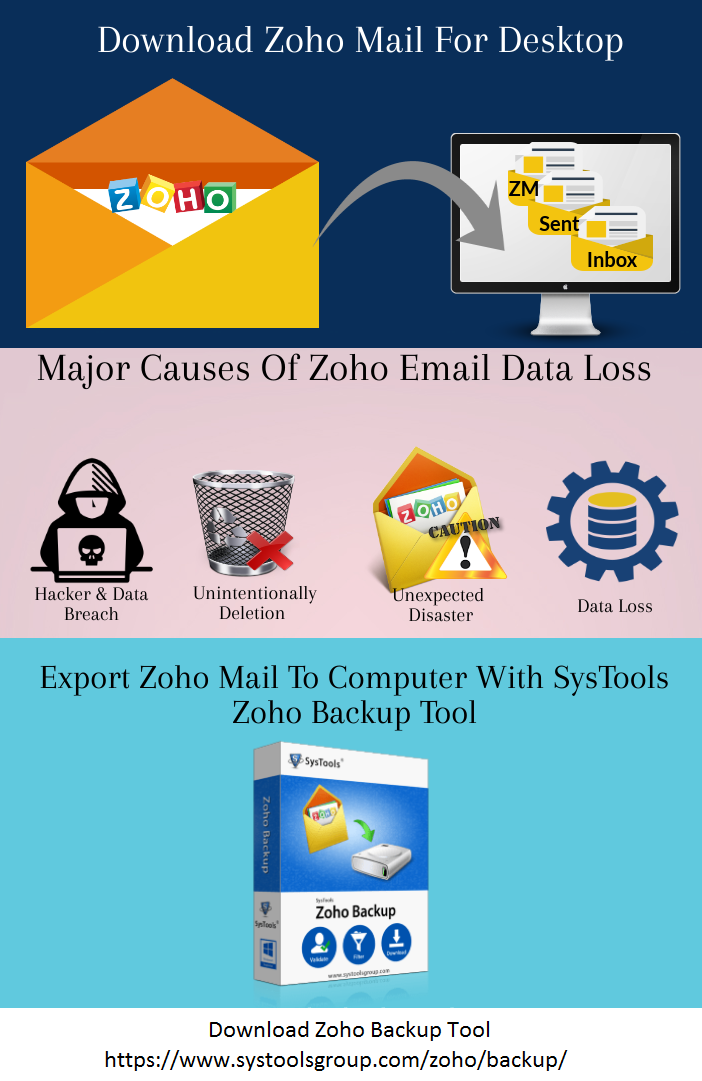 Download Zoho Mail For Desktop Through Manual Method
Step 1. Sign in to Zoho mail with the correct credential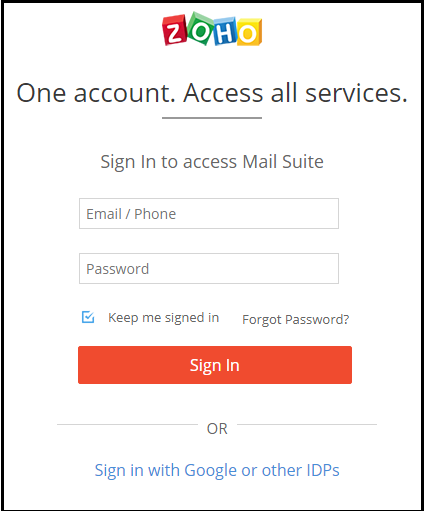 Step 2. Click on the Gear icon from the right panel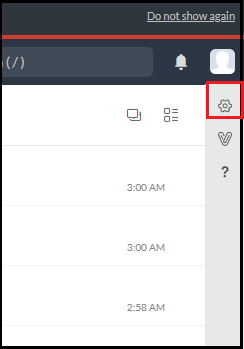 Step 3. Scroll down and Go to Import/ Export Emails, click on Export History to export mail from Zoho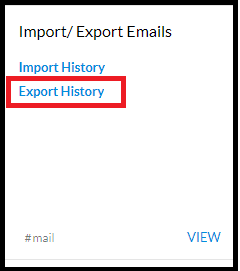 Step 4. Select the folder that you want to export i.e., Inbox, Sent, etc.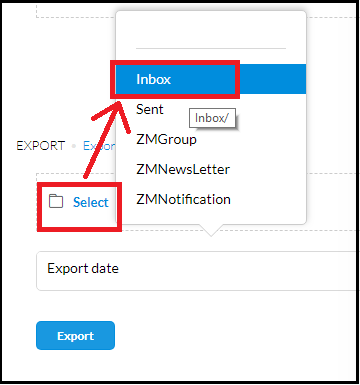 Step 5. Now chose the time duration, you can select according to your requirement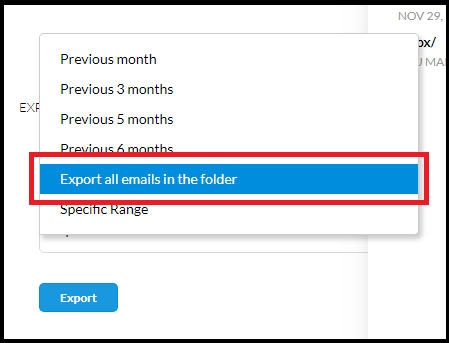 Step 6. Click on the Export button.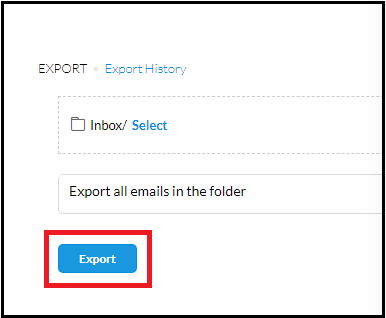 Step 7. You will get a pop-up on the above of the Windows Export activity is in process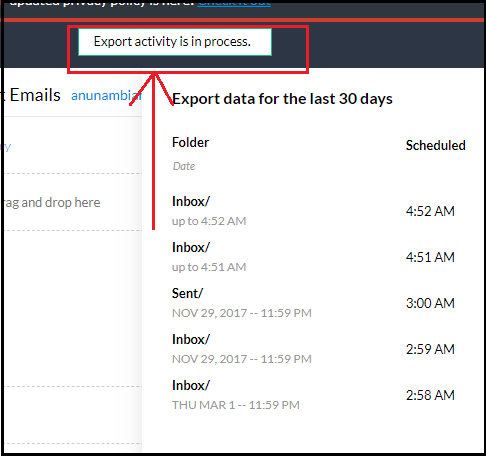 Step 8. Now, click on Mail icon and Go to Inbox, after the completion of process you will receive an email from Zoho.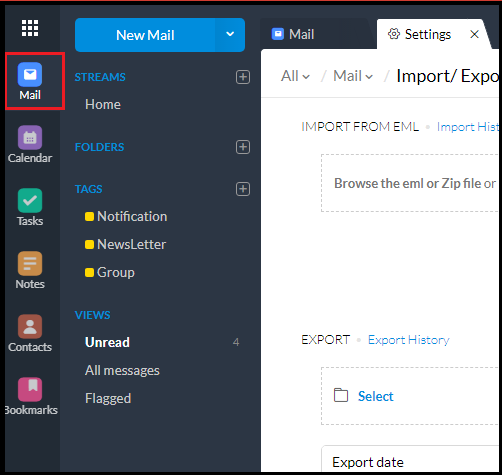 Step 9. Open that email and click on show zip links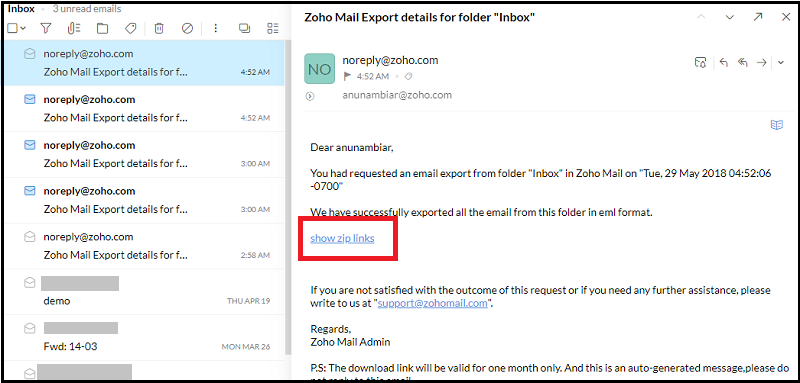 Step 10. An another Windows will open click on the zip file to download Zoho mail for desktop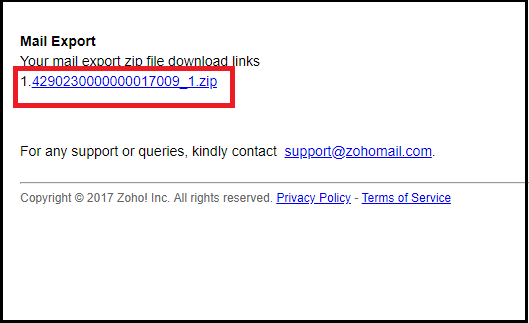 Step 11. Go to the destination location and access Zoho mail

Note: The process transfer Zoho mail into EML file format.
Limitations of Manual Method For Downloading Zoho Emails:
It does not show the subject name of the email which is a big disadvantage for users because you cannot open a particular file without any subject name. You have to check one by one till you don't get the specific file.
It converts Zoho emails into EML file format if users want to access in another email client such as Outlook or Gmail the file format won't support.
It is a lengthy process and only a few emails can export
Professional Solution to Download Zoho Mail For Desktop
Downloading of emails has become the biggest challenge for users due to the limitations of manual method. Therefore, to overcome the drawback of manual method one can opt a professional solution to export mail from Zoho to computer such as SysTools Zoho Mail Migration Tool. It is a trusted software to take the backup of Zoho mail. The application is capable to export Zoho mail to PDF, PST, EML, MSG and MBOX format. So, that you can access Zoho mail in Thunderbird and Microsoft Outlook efficiently.

Bottom Line
There are many users those want to download Zoho mail for desktop to make the work convenient and for security purpose. But Zoho email migration should be done with the correct and reliable approach. As mentioned in the article manual method is not an effective technique to export mail from Zoho. Therefore, one should opt a professional solution as suggested above it is a safe and secure utility to download Zoho mail for PC moreover, users can rely on it.