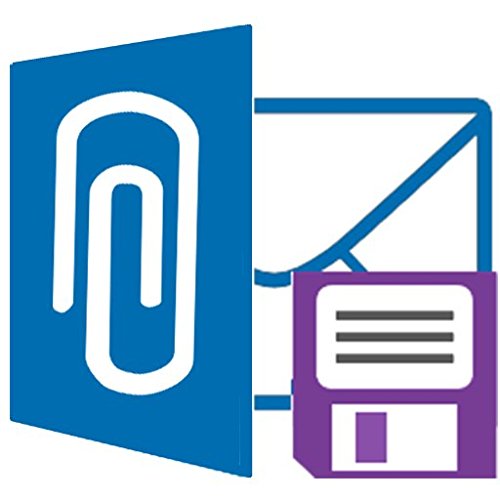 Are you looking for a feasible solution to extract all attachments from Outlook? Have you got multiple PST files from which attachments need to be extracted? If so, then this blog describes the foolproof solution to remove Outlook attachments from multiple PST files. In case if you are also hunting to know the feasible solution to extract attachments from Mac Outlook data files like OLK and OLM. Then, this blog helps you know the finest yet proven solution. So folks, read on further and implement the appropriate solution for your need.
Microsoft Outlook is one of the most preferred email application among business users. Moreover, it renders a plethora of features that effortlessly allows to meet all requirements. At times, the size of the PST mailbox gets rapidly increased due to increased number of email attachments. As a result, Outlook application's performance is deteriorated thereby makes a cause of PST file corruption. Thus, users tend to extract their valuable email attachments to some folder to make it available at all time. For that, simply go through the below-furnished blog to extract all attachments from Outlook files.

Let's check out the user-query mentioned below to know the actual need:
"I am working as Project Manager in a well-reputed organization wherein throughout the day I receive hundreds of business emails. Now, all these emails are very much crucial, which possess important attachments in it. As my PST file size is also reaching to its maximum limit, I need to urgently extract all attachments from Outlook PST file. Can anyone help me with getting the finest solution to do the same?"
How to Extract All Attachments from Outlook Emails Manually?
Users can make use of the below listed manual methods, but care should be taken else it could lead to loss of data. Besides this, it requires extra efforts to carry out the steps in order to remove PST file attachments.
Way 1: Export PST Email Attachments via VBA
To begin with, hit "Alt+F11" keys to open VBA editor
After which, launch VBA Macro to extract all attachments from Outlook
Open the application and select File>> Import File>> Import Saved file
Now, save it and close VBA Macro wizard. Make sure to enable all the macros to proceed with the next step
Then, select the email message from which you need to extract attachments
Now, click "Alt+F8" in order to access Macros wizard. Then, select ExecuteSaving option and click Run to extract all attachments in Outlook
After which, a pop-up window will be seen from which you need to choose the desired folder to save all attachments
Way 2: MS Outlook Rule to Extract Outlook Attachments
Open MS Outlook and navigate to Rules>> Manage Rules and Alerts
After that, click on New Rules>> Apply rules on message I received>>Next
In the next wizard, click Yes. Out of several options, mark the checkbox corresponding to "Run a script". Choose a name for the script and click OK
Now, click Next to proceed further in which you will see desired attachments are saved at the mentioned location
Limitations of Manual Method
Fails to extract attachments from bulk PST files
Need to follow repetitive steps to extract all attachments from multiple PST files
Lengthy and confusing steps may cause complexity for a non-technical user
Looking for a prompt solution to extract all attachments from Outlook files? Read on further to explore more!
100% Sure-shot Technique to Extract All Attachments from Outlook
Outlook Attachment Extractor for Windows OS Download Here:

Mac Outlook Attachment Extractor Download Here:

Although the manual method allows to export MS Outlook attachments to a local folder, the process is quite tricky and time-consuming. Hence, it is best suggested to download SysTools Outlook Attachment Extractor software.
One can avail this software in both Windows and Mac operating systems. It comes out with out of the box features thereby making the extraction process simple and swift. It is capable to extract all attachments from Outlook from PST, OST and BAK file. In the case of Mac Outlook Attachment Extractor, it instantly extract attachments from OLM, OLK and PST files.
One can upload single or bulk Outlook data files using Add File (s) or Add Folder option. In addition to that, it offers diverse naming convention patterns, date-filter option to export selective attachments and much more. Additionally, it renders improved options to maintain folder hierarchy which can be availed from the software panel. Also, provides option to include or exclude attachment file type based on one's choice. Furthermore, it is smartly designed wherein it extract attachments by specifying size filter i.e., from 1KB to 100MB. So folks, grab the tool right away!
To Sum Up
No doubt, the aforementioned manual method causes several drawbacks which may not help to extract all attachments from Outlook email program. Therefore, the best yet reliable option is to opt third-party solution i.e, by availing Outlook Attachment Extractor tool. It is a multi-functioned utility that permits users to smoothly remove multiple attachments from multiple PST files in a single go.