How to Recover Deleted Files from a USB Flash Drive | Reliable Solution
Looking for a solution to recover deleted files from a USB flash drive? If yes, then this article will become helpful to resolve queries. In this write-up, we discussed various solutions to restore your precious data, in this blog, we talk about both manual and automated solutions to resolve this query. Compare them both to find out an accurate and reliable solution.
In today's era, data lost from pen drives is a common issue. As such pen drives are frequently used and all of a sudden they may become damaged. However, the pen drive is one of the most popular storage devices to store crucial files, pictures, and other items. Few data files might be lost caused of accidental deletion or formatting, device corruption, system failure, and virus attack.
Therefore, to get rid of all these problems you must have to recover shift deleted files from a USB flash drive. In this write-up, we will discuss how you extract deleted files from a pen drive in an absolute way.
Common Reasons for Data Loss Issue on USB Drive
There are multiple reasons that may cause pen drive data loss issues. A few of them are discussed below:
Erroneously or unintentionally deleted data from pen drive.
Unplugged pen drive during data file move procedure.
File corruption because of a few virus attacks.
Fragmented partition structure on pen drive.
Pen drive has bad sectors and lost access to a file.
Insufficient power supply to the USB port.
Files lost during the Cut & Paste process.
 Recover Deleted Files From a USB Flash Drive Manually
The clear way to recover files infected by shortcut virus from USB using the Command prompt. This is a Windows application available in all Windows versions. Follow the steps to retrieve deleted files from the pen drive:
Plug in the pen drive and press the Windows key + R together to launch the Run program.
Write cmd and hit Enter key to open the command prompt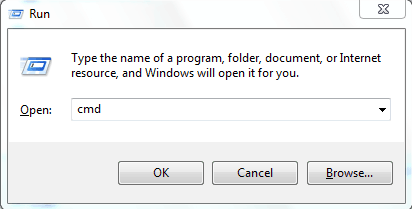 Under the Command Prompt, write chkdsk H: /f and press Enter key.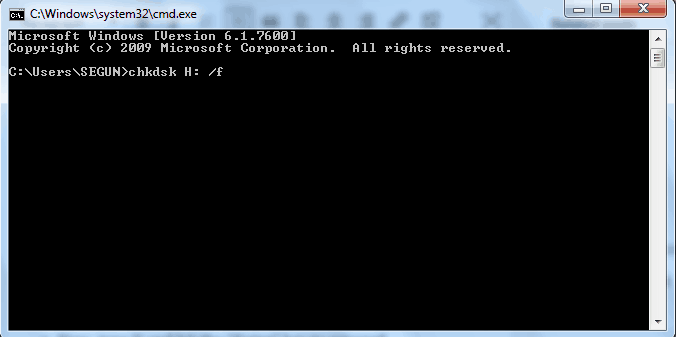 Then, type the Y key and press Enter to continue further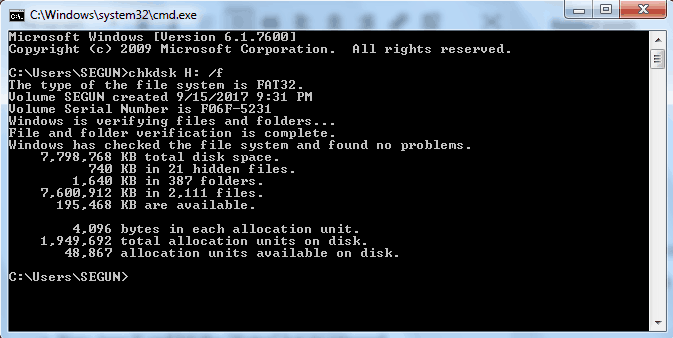 In the next step, type H (replace H with a pen drive letter) and again press Enter key.
In the end, type H:> attribute -h-r-s/s/d*.* and press Enter (Replace H with a drive letter of USB flash drive)  key.

Wait for the process to be finished and close the Window.
After completing this procedure, you will get all the deleted files to a newly generated folder on a USB flash drive. But they can change the extension back to a normal format and make those files functional again.
Nevertheless, make sure you replace "E" with the drive letter of the pen drive in the steps above. Even you can also try out this fix on SD, HD, or other external devices.
Recover Deleted Files From a USB Flash Drive via Automated Solution
The above-mentioned solution is capable to recover deleted files from a USB flash drive, but there are some limitations like you should have a high level of technical knowledge or skill to implement this solution. If the above-stated method does not work correctly, then you can go for a tested third-party tool named Pen Drive Recovery. It is designed in this way to restore corrupt, lost, and permanently deleted data from any USB drive. It is able to recover lost data from a pen drive.
One By One Instruction to Recover Deleted Files From USB
Download and launch software on your system.
You can choose the partition and click the Scan option to view and recover deleted items from USB Drive.
Then, you will get the Scan or Formatted Scan option, which you can select as per your need.
You can view the entire data from the selected folder. All deleted files are marked red.
After that, you have to select files or folders that you wish to recover and hit the Save button to start saving the selected files.
Finally, by doing the above steps users will be able to recover deleted files from a USB flash drive without trouble or data loss.
Final Thoughts
In this write-up, we have discussed a step-by-step process to recover shift deleted from USB. But sometimes users may face multiple problems while implementing the manual approach. Hence, in this write-up, we have recommended an automated solution, i.e., USB Drive Data Recovery Tool. It is an extraordinary solution that assists to recover deleted files from a USB flash drive without any difficulty. Furthermore, we have covered the all working steps of the program in a better way.