Outlook PST file data can be only opened with the help of Outlook application. And in absence of Outlook, users find it difficult to access the data of any PST file. However, this problem can be easily solved by converting Outlook emails in PDF.
PDF files can be opened on any operating system without any third-party software. Also, this file is ideal for printing. For these reasons, Outlook users find this a handy solution to convert Outlook emails to PDF file . If you are facing the same requirement, this blog is the right one for you. Here, we will discuss some highly sought-after methods of PST to PDF conversion. Before starting the main discussion, we will learn about the reasons for Outlook PST file conversion into PDF.

Reasons to Save Outlook PST Emails as PDF
The prime cause behind Outlook PST to PDF Conversion is portability. Outlook emails saved in PDF format can be opened on any system, no matter what the operating system is. Moreover, Court of Law demands submission of document evidences in the form of PDF file. All the situations lead to the requirement of Outlook emails to PDF migration.
How to Convert Outlook Emails to PDF
There are two different approaches that can be implemented to export Outlook PST emails to PDF. Users can either try the manual technique or they may choose PST to PDF Converter software. In the next sections, we will share the way of using both the methods.
Manually Export Outlook Emails to PDF Format
In case the requirement is to convert only a few Outlook emails in PDF, users can use the manual method. To begin this method to convert Outlook emails to PDF, open the email you need to convert in Outlook and press CTRL + P together. Select "Microsoft Print to PDF" option in the Print dialogue box and click "Print Options." Now, click on Print, add filename and choose to Save. Once the email is converted in PDF file, use it as preferred.
Using this method, one can save one Outlook email as PDF at one time. This is the biggest disadvantage of the technique. Also, users will need MS Outlook installation and this method to convert Outlook emails to PDF often fails to save attachments.
Save PST Emails into Portable Document Files using Converter
For anyone who wants to skip these limitations and need to convert a lot of emails, SysTools Outlook PST to PDF Converter should be the right choice for them. Along with emails, the tool can convert other PST data into Portable Document Format. The application also exports the attachments files of Outlook emails to PDF.
How to Convert Outlook Emails to PDF with PST to PDF Converter
Now, let us take you through the process of running converter software.
Step 1: Download and launch the application on the computer.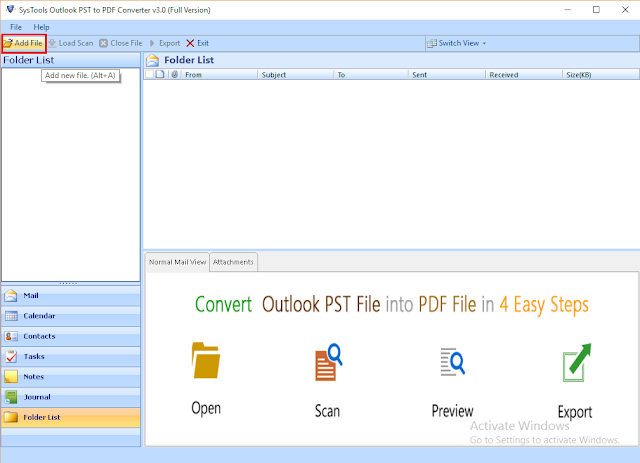 Step 2: Add any number of PST file to this tool.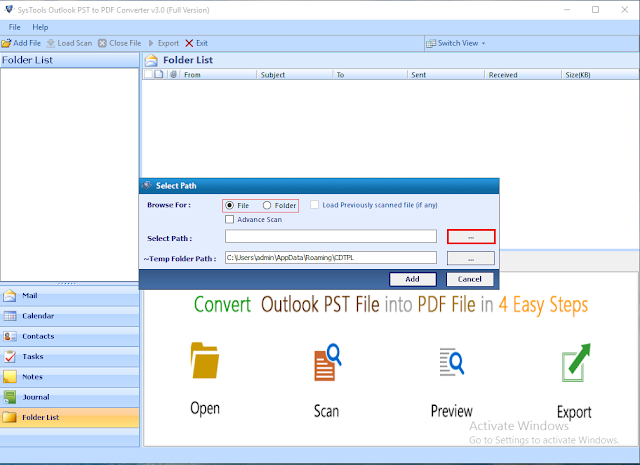 Step 3: Preview the Outlook PST data and click Export.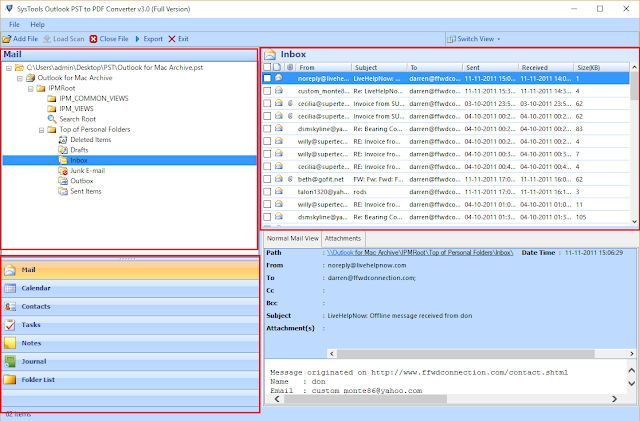 Step 4: Choose PDF file option and choose the folders.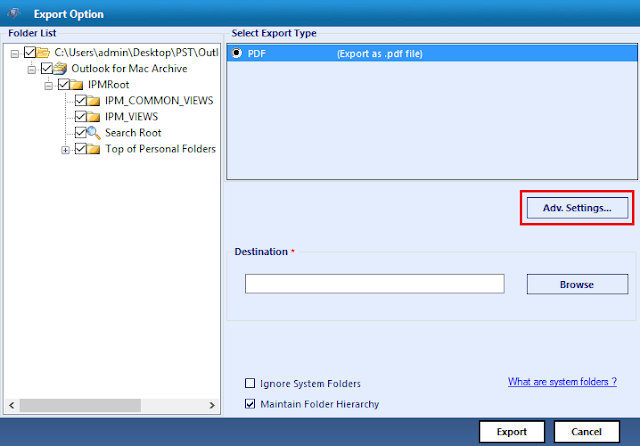 Step 5: Apply advanced PDF file related settings.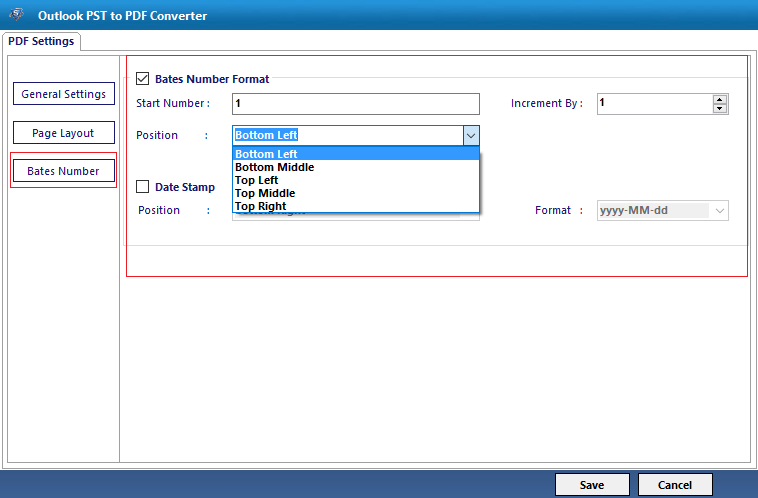 Step 6: Choose saving location and click on Export to convert Outlook emails to PDF.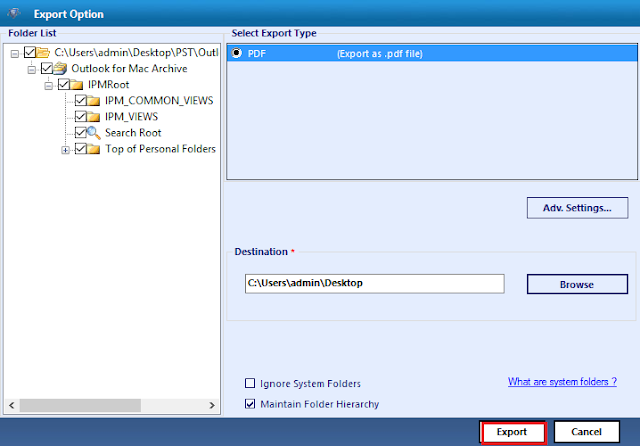 User Queries about Outlook PST Email Conversion
"Hey, I want to get some Outlook emails printed out and keep as a record in hard copy. But when I try to directly print out, the original formatting gets distorted. To avoid this problem, I want to save the PST data in PDF first and then print it from the PDF file. Unfortunately, I do not know how to convert Outlook email to PDF. I will appreciate any help regarding this urgent necessity."
"I am an investigator and my current assignment involves submitting some sensitive emails in the Court. For this reason, I have to batch convert outlook 2016 emails to PDF with attachments. I have not found out any suitable method to export Outlook emails in PDF, but it is a mandatory part of my task that I have to perform. So, can anyone tell me how can I migrate PST file with attachment files in a secure way."
Highlighted Features of PST to PDF Converter Tool
These are some major features of Outlook to PDF Converter:
Support for Corrupted PST: Damaged or Corrupted PST files are often a problem for the Outlook users. This application can fix corruption and then convert Outlook emails to PDF files. In case you have accidentally deleted some emails, use Advanced Scan to recover deleted emails and then export it in PDF.
Export Selective Data: Users can apply the features of Outlook Email Converter application to convert selective emails or folders. Besides, users can apply date filter to convert emails of a particular date range.
Additional PDF Settings: While exporting the emails in PDF, one can also apply certain settings in PDF file. The tool supports adding bates number, date stamp, page size and orientation, page margin setting, etc.
Data Preview Facility: After users add the PST file, they can preview the complete loaded data of Outlook. Users can view the emails in various modes and select the items of their choice to convert Outlook emails to PDF.
Convert Outlook Email Attachments: PST to PDF Converter can export the attachments in PDF files into Portable Document Format. The attachments can be found in the converted Adobe PDF file as the embedded link.
Batch PST File Conversion: Users can export many PST files at the same time with Add Folder option. The software accepts multiple PST file of any size and both ANSI and Unicode type PST.
Conclusion
Outlook users can come across various reasons to convert Outlook emails to PDF. They may want to save the data in original format or printout the data in hard copy. To execute this file conversion, users will need applications like PST to PDF Converter. The application is completely free of virus and malware, so users do not need to worry about their safety while using third-party software. Now it is up to the readers which method they want to choose for saving Outlook PST email data to PDF.