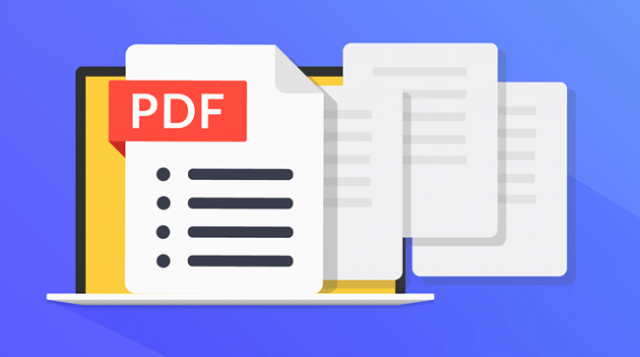 Summary: In this article, we are going to resolve one of the most frequently asked user query i.e how to extract pages from secured PDF documents. We'll discuss both the manual as well as a trouble-free solution that will help you in extracting documents from PDF files.
Nowadays people use PDF on a large scale for reading, presenting, and communication purposes. Additionally, PDF also provides the functionality to keeps the data integrity intact. Users keep their confidential data secure by encrypting them with a strong password. However, sometimes users get the requirement to extract PDF pages from secured documents but due to security restrictions, they won't.

Let us examine a live situation where clients want to extract pages from protected PDF.
User Query –
"Hi, everyone! I am working on my college project. Yesterday, I found a PDF book whose last few chapters are related to my project. And I want to extract those pages for utilizing them in my project. At the time I tried to extract the pages it does not allow me to do so as the PDF file has some restrictions on extracting pages. Can anyone tell me how do I extract pages from a secured PDF?"

Read on to find the resolution for similar types of queries.
Extract Pages From Password Protected PDF Document Using Acrobat Pro
Adobe Acrobat Pro is a software program that is used to manage PDF documents. It comes with many features like securing or unlocking the PDF, splitting, merging, or editing. You can use this application to remove pages from secured PDF.
Step 1: Remove restriction From PDF Files
Look through the simple steps required.
Open the File in Adobe Acrobat Pro DC application.
Select Tools>Protect>Encrypt>Remove Security.
As the file has a permissions password, type it in the Enter Password box.
Click OK to confirm the action.
Step 2: Extract Pages From PDF Document
After removing the security of the PDF file, you can easily extract pages from that PDF file. Look through the simple steps required.
Open your PDF file in Adobe Acrobat Pro DC.
Select the page or pages that you want to extract
Go to "tool" in the main menu and click on " Organize pages"
Select the specific pages that you want to extract click on the "Extract" option.
Check the Extract pages as separate files option.
Click on the"Extract." button. Select the folder where you want to save the resultant PDF file.
How to Extract Pages From Secured PDF – A Professional Solution by SysTools
Scenario 1. Unlock Protected PDF File
PDF Document Unlocker utility is advanced software that can unlock the PDF files for extracting PDF pages. In addition, it gives permission to users to print, edit, and copy PDF documents after removing the password restrictions. Moreover, the utility can also remove signing, comment, document assembly restrictions and enable form filling in PDF files.


Significance of Using Automated Tool
The utility can easily unprotect password-protected PDF file
The software can restrict multiple PDF files in batch
Easily remove PDF Signing and Comment Restriction
Provide an option to preview permission of the PDF file
Maintain the data file integrity and originality of the PDF files.
Does not require Adobe Acrobat to remove PDF document restrictions
The software supports Windows 10 & all below versions.
Steps to Remove Security Restrictions from PDF file
With the above-mentioned tool, users can easily unlock secured PDF files on Windows operating system.
1. Install & Run the software in your system.
2. Click on the Add File(s) or Add Folder button to insert PDF files to remove password restrictions.
3. Now, choose the Save option and preview the permission status of the PDF file.
4. After that choose the destination folder & click on Unlock button to remove PDF security.
5. Finally, the tool removes the password restrictions from a PDF file.
Scenario 2. Extract Each Page From Secured PDF
In case you want to extract the specific pages or split the pages according to page range then you can use the below-mentioned tool.
The PDF File Splitter by SysTools tool is the proficient software that allows users to split PDF file into multiple files. In addition to this, it provides multiple split options such as split PDF by page, range, even, odd pages, size, and each page. The utility preserves the layout, structure, and orientation of the pdf pages.


Moreover, the software is compatible with Windows 10 OS & below and Mac OS X 10.8 & above versions.
Salient Features of Tool
No File Size Limitation of adding the PDF files.
Maintain formatting & keep attachments of output PDF files
Split and Merge PDF Files in Batch.
Divide known password-protected PDF documents.
Break the large-sized PDF document into multiple files
Compatible with all versions of Adobe PDF documents
Final Verdict
In this article, you have learned how to extract pages from secured PDF document. First, we have mentioned the Adobe Acrobat Pro DC program by which you can perform this task. However, this tool is quite expensive. So, we have discussed the alternatives to Adobe Acrobat. The PDF Document Unlocker helps to remove password from PDF files permanently & enable Edit/Print/Copy options. Another, PDF File Splitter program has the ability to extract pages from PDF document.