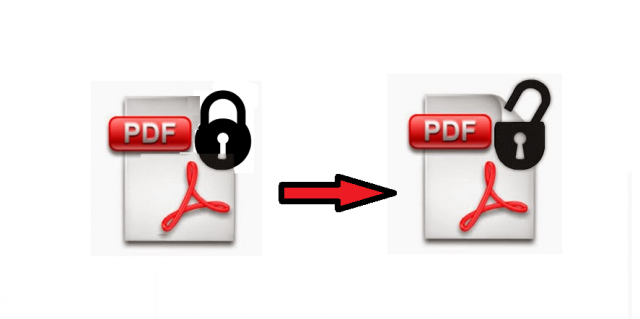 Do you want to unlock PDF files for copy, print, edit, or for any purpose? Then, read the blog and remove PDF protection for free. But, before that get more knowledge about PDF documents.
Adobe PDF files occupy the highest position amongst various document formats owing to various advantages it possesses over other formats. PDF documents can easily be created with Adobe Acrobat. Moreover, the exchange process of these documents is quite efficient as they can be easily shared and exchanged via the web. They can be sent in emails as attachments as the formatting of PDFs is kept intact. But, sometimes users insert security in PDF files so that no unauthorized user can perform alterations in PDF file. Basically, PDF file security is of two types which are clearly given in the next section.
Passwords on Acrobat Adobe PDF Files
One of the dominant features of PDF files is the security, which it offers. PDF Restrictions like printing, editing, document assembly, filling forms, etc. are imposed on Adobe PDF files once they are secured. There are two kinds of passwords that are used to secure the PDF File:
Usually referred as User level password, this password restricts the opening of PDF files unless and until the appropriate password is supplied to remove PDF protection. Once the document is supplied with the password, then the user can easily unlock PDF files.
They are also termed as Owner level password and restrict performing operations on an Adobe .pdf file like editing, copying, printing, etc. unless the password is applied. The users can open the permission restricted PDF files but cannot edit copy or print them. To enable editing, copying, printing, etc. the user needs have to unlock PDF files to remove PDF file protection.
Security Options for PDF Files
At the time of securing the PDF files with user and owner level passwords, different security options can be applied. They are
Encrypt All Documents Content.
Encrypt Only File Attachments.
Encrypt All Documents Content Except Metadata.
Document Open Password.
Require A Password To Open The Document.
Positive Aspects of PDF Security
Password restrictions on PDF files allow a user to protect and keep his/her PDF files private. PDF files are used at a high scale at both personal and enterprise level. At an enterprise level, PDF files are widely employed to carry out on-premise as well as the off-premise exchange of documents. By on-premise, we are referring to exchanging documents within the organization. The secured PDF files ensure that no third person gets to know what is being shared between the two people in an organization. When any exchange of documents is carried out between two or more organizations, precise care is taken to avoid leakage of confidential data. PDF files make it easier for the users to exchange data among organizations in a very fast and highly secure manner.
Negative Aspects of PDF Security
Like every other thing, PDF security has got some glitches associated with it. Let us discuss a scenario in an organization when an urgent PDF file needs to be sent to some other organization and the authority possessing the password is not present or has left the job without giving away the password. The security of PDF files becomes troublesome at such times.
How to Unlock PDF Files For Free?
In the absence of passwords of PDF files, there is no way out to open the PDF files. If the users lose passwords, no method manual or third party can recover the lost password. The only option that is left is to unlock PDF files and remove PDF protection. There exist free methods and third-party solution with the help of which you can unprotect secured PDF files. Below we have discussed two free methods- one is manual and the other one is the third party application.
You can manually copy data from an Owner level secured PDF file with the help of Google Drive. In this, the PDF file that is locked is uploaded in Google Drive. After uploading, the content is copied as a text file in your Google Drive account.
This method to unlock PDF files is not suitable for copying content from secured PDF as it does not maintains the original formatting of the file. Moreover, the data limit up to which the PDF file can be uploaded is 2 GB. As already mentioned above, this method only works for Owner level secured PDF files. Hence, in this way a user can remove PDF protection.
Using Free Third Party Tool
To overcome the limitations imposed by the manual method, one can switch to third-party tools. Although they software come at a price, herein we are recommending a tool that is not only free but also is also very efficient and reliable. Unlock PDF Tool is a free utility by which you can unprotect secured PDF document in batch. In addition, the tool enables the users to perform actions like copying, printing, editing, etc. from unlocked PDF file. Once the file gets unprotected, it will not again prompt for the password.
Benefits of the Tool to Unprotect Secured PDF 
The free PDF Unlocker review adaptation can be used for several advantageous purposes:
The users can preview the software interface, which will be operated by them in order to unlock an encrypted PDF file.
The understandability of the software can be acquired by the users within a short time through the freeware version as they come with limitations, which make the procedure shorter or serve a partial process of unlocking.
Abilities fitted in the software can be overlooked for convenience
A freeware serves the users with an option to check the reliability levels of the employed software.
PDF Unlocker – Choice of Worldwide Users to Unlock PDF Files
PDF unlocking application has been projected to provision its users with technology as well as a convenience at a time and for the same; it has been installed with a range of technological inputs along with an alleviated operable interface, which takes care of the easiness served to the users.
The Bottom Line
Protecting PDF files with passwords is an excellent security measure against purloin of data but at certain times a need to unlock PDF files. Therefore, in the above discussion, we have described some ways to remove PDF protection for free