Know How to Remove PDF Password on MAC – Complete Guide
Summary: In this blog, you will get to know all the POSSIBLE SOLUTIONS to how to REMOVE PDF PASSWORD on MAC OS X. This will include unlocking a password-protected PDF document using MAC PREVIEW. Also, you will get to know how to remove restrictions (Owner-level security) from PDF files.
What We Have Explained in this Post?
Types of PDF Password levels
Remove password from PDF Mac Using Preview
Quick step Solution to know how to remove pdf password on Mac OS.
BEFORE jumping to the solutions, you should be aware of PDF protection types.
Because PDF is a document that can be opened across all platforms. This renders people to protect it. So putting a password or some kinds of restrictions makes important standpoints for PDF security. So, there are two ways to secure a PDF document:
USER-LEVEL: This is a typical password protection technique, where you just have to put a password. And those who know this password can open the document.
OWNER-LEVEL: In this type of security, you may be able to open the PDF. But, cannot do anything unless the owner provides you the permission. The owner usually restricts some kind of activities in the PDF file like editing, copying, printing, etc. A permission password is used for this kind of protection.
In the coming section, you will get to know how to remove password from PDF Mac  Preview.
How to Remove PDF Password on Mac Using Preview?
Mac Preview is an image/PDF viewer that lets you view and print images or PDF documents.
In the Mac operating system PDFs are open with Preview by default. To remove the password using this MAC application, follow these steps:
1. Right-click on the protected PDF file >> Open With >> Preview.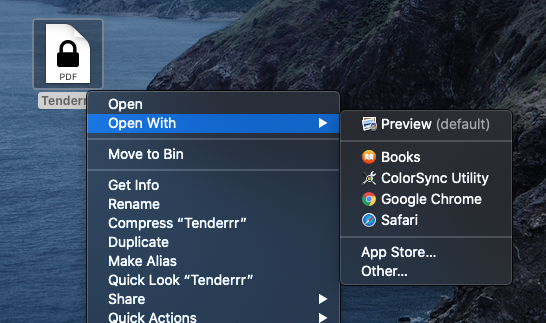 2. The PDF document will prompt you to enter the password, Enter the security password.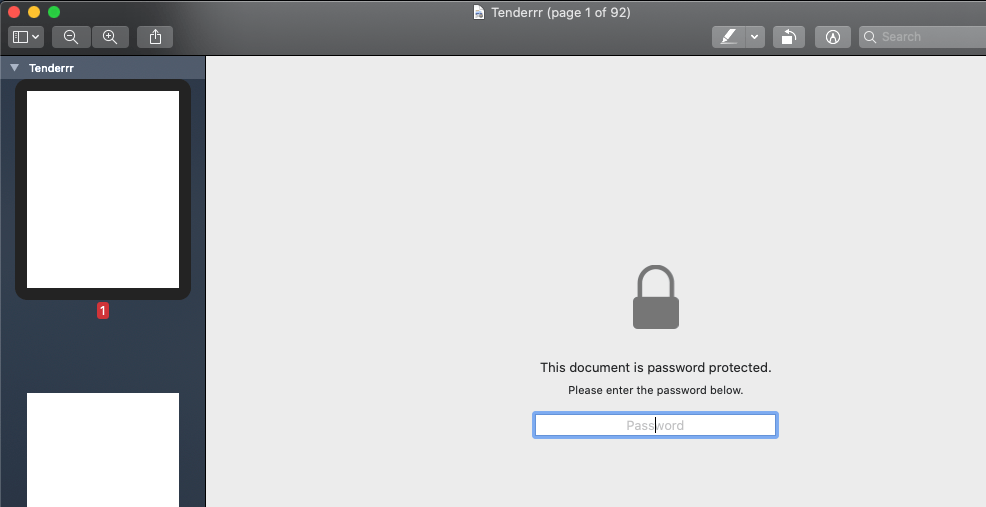 3. Here, the actual work starts, go to the File option in the above >> Select Export.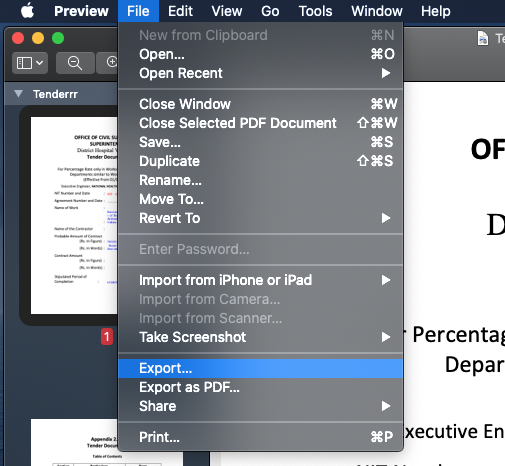 4. In the Export As field – rename your file and then, Uncheck Encrypt option.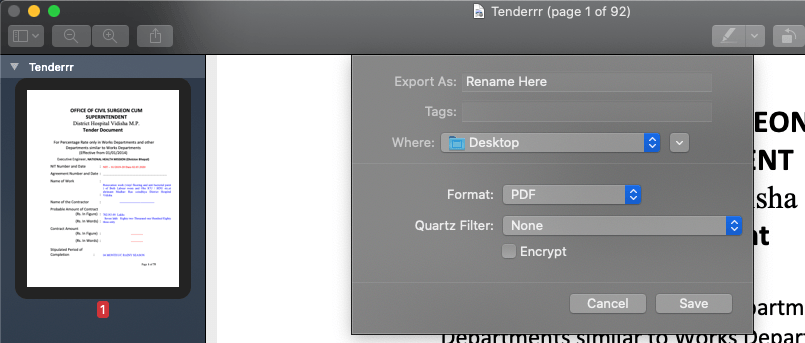 5. Click on Save.
After performing all the given steps you will get a password-free PDF file. And remember it is the exact copy of the protected PDF. So now you have two PDF files one is protected and another is Unprotected.
Now, there can be a possibility where you will say "this method doesn't work in my case!", "I wasted my time reading this solution". This method works only if your PDF document is password-protected.
But, the problem is that you are unable to edit or print the PDF files, or whatever your motive is. So, this method will not be applied in this case.
To remove PDF restrictions use the best and most secured AUTOMATED SOLUTION because this will work EVEN IF YOU HAVE FORGOTTEN PERMISSION PASSWORD.
Read More:
How to Remove Password From PDF on Mac to Enable PDF Permissions
This PDF Password Cracking Tool can remove both user-level & owner-level passwords. Also, you don't need a permission password to remove password from PDF mac OS.
With this tool you will be able to know how to remove PDF password on Mac to perform the following activities:
Printing
Editing
Remove copy protection from PDF
Extracting Pages
PDF Merging
PDF Splitting
Filling the Form Fields
Commenting or annotate PDF
And so much more…
Also, you can try a free trial version of this software. But there is more! Visit this link to get this tool for both MAC & WINDOWS OS at the price of one. Make it fast, the offer will go soon. CLICK HERE
Note: You can also use Adobe Acrobat Pro to remove PDF password. But due to its annual subscription that needs you to pay $14.99 every month, people generally go for a more affordable options.
Crack PDF Permission Password Using the PDF UnlockerTool
Know how to remove PDF password on the MAC by following the given steps:
For Windows:
For Mac:
1. Add one or multiple PDF documents or folder using 'Add File(s)' / 'Add Folder(s)' to know how to remove PDF password on Mac OS.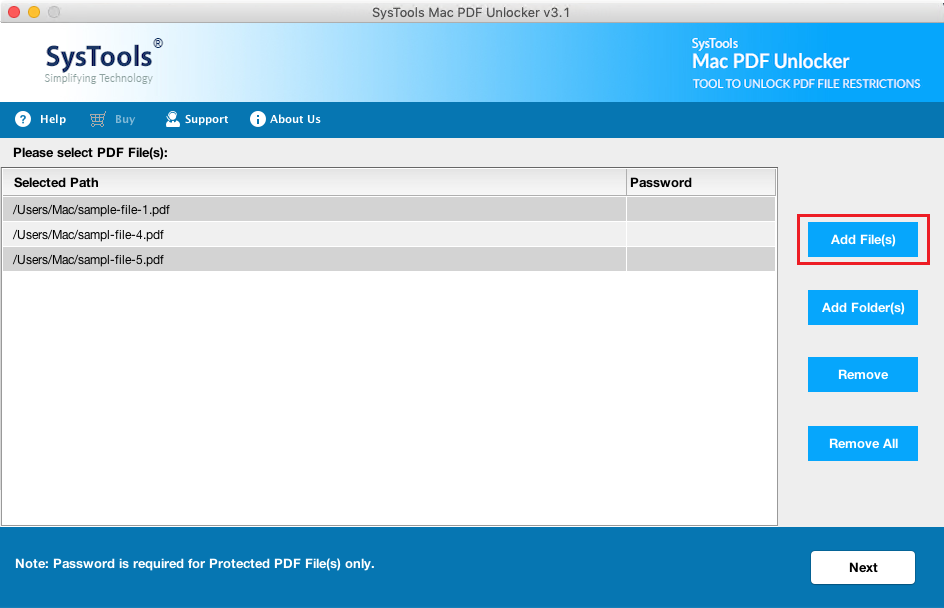 2. Select any given option to either Save the unlocked PDF file or Print them.
3. Hit the Change button for setting the destination path.
4. Press 'Unlock' to remove password from PDF mac.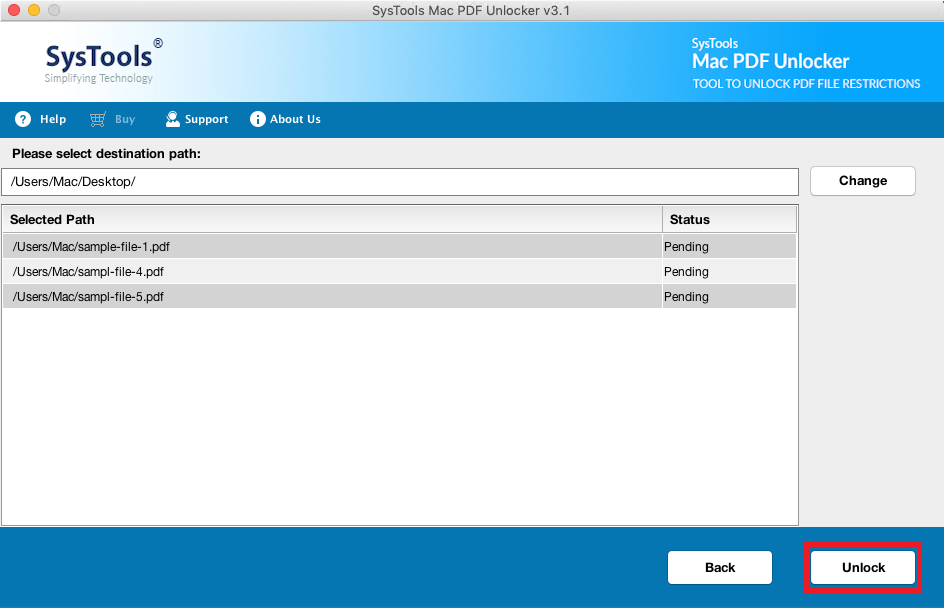 3. Click OK.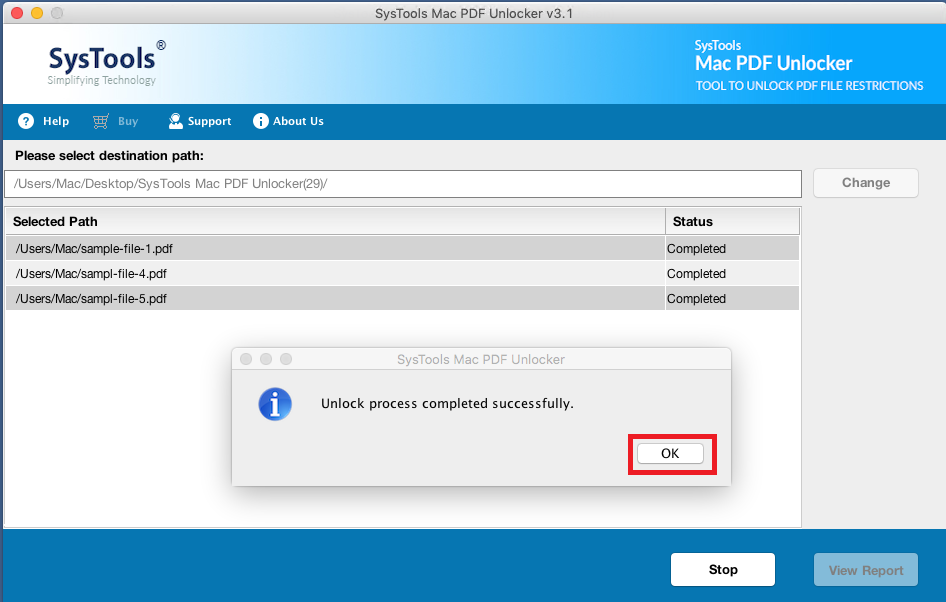 By following the steps discussed user will be able to know how to remove PDF password on mac system.
Also Read: Get Quick Methods to Convert PDF to Text on Mac
PDF Security: The Bottom Line
You must have noticed that this tool only removes PDF password on Mac that are Owner-level security. But, what about a user-level password? The simple answer is that you can learn how to remove pdf password on mac. There are few tools available in the world that can do that. However we can't talk on their reliability factor, but we suggest users to us the above mentioned tool as it promises to deliver expected results without failing at any given moment.