How to Import Contacts from Excel to Blackberry Phone?
Shini Mohan
| Modified: February 23rd, 2023 ~ 5 Minutes Reading
If you are stuck in a situation where you have to import contacts from Excel to Blackberry Phone due to some reasons. And you will not getting a proper solution to resolve this query. Then, you are at the right platform, in this write-up we have discussed the best solution to convert Excel (XLS/XLSX) files into Blackberry device.
MS Excel has been the best-selling spreadsheet application for years. It is one of the most popular financial software in the world. However, Excel has many features, including relationship management. You can easily organize or manage your contact information using Microsoft Excel.
On the other hand, Blackberry is one of the leading smartphone brands in the world. Its popularity is fueled by its feature set and simplicity. However, despite its appeal, BlackBerry doesn't let you export your contacts to a CSV file. That's why we're going to tell you how to export BlackBerry contacts to Excel. Read this article for more information.
User Query – "Hello, everyone! I've been using a BlackBerry smartphone for 10 years. I travel a lot for my job and it's very difficult to open my laptop every time I meet with customers. That's why I want to sync my vCard contact. ok. I use my phone. So I started searching I have searched the internet for this problem but can't find a solution. If anyone knows how to solve this problem, please help me do this task?"
Manual Way Import Contacts from Excel to Blackberry Phone
As we all know, contacts from Excel worksheet cannot be directly transferred to BlackBerry. Various methods can be used to perform tasks such as migrating from a notebook to a BB device. So, after the process, we first need to convert Excel worksheet (XLS/XLSX) to CSV file. To do this, the following steps should be followed by users:
Convert Excel Files to CSV Format
Open the Excel sheet that you need to import.
Now open the Windows key and select Save As.
Press where you want to save the file.
Then enter the name of the file in the "File name" option and select CSV as the save type
Click the Save button.
Import CSV Files from BlackBerry Using Outlook
To export Excel files to BlackBerry, users must first add CSV contacts to MS Outlook and then synchronize Outlook accounts on BlackBerry devices.
After creating the CSV file, add a header to the fields available in Outlook.
Select File Options.
Then select Import/Export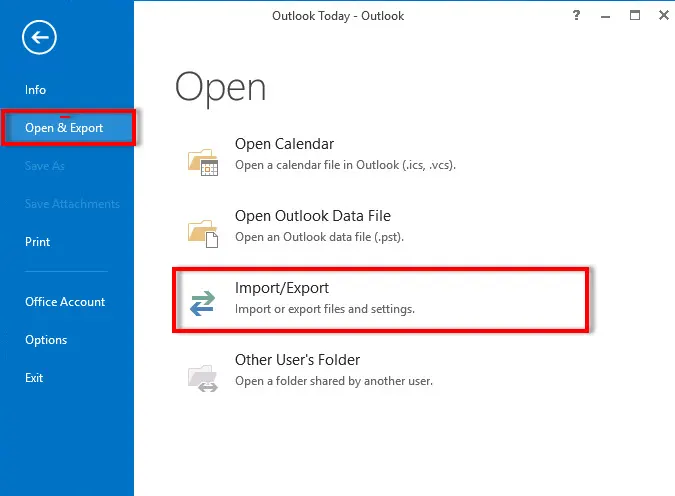 Select import from another program or file. click next.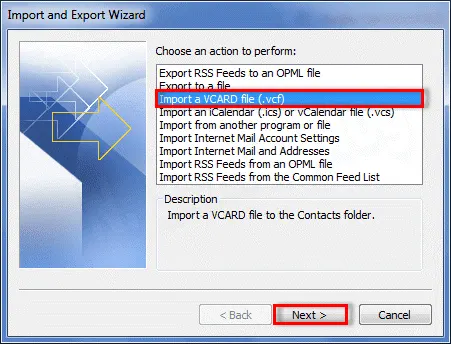 Now select the contact data for CSV.
Then click the "Do not create duplicate" checkbox.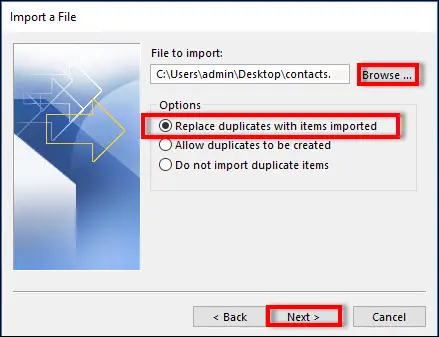 Select the export destination for the CSV file.
After adding contacts to your Outlook profile, you can open each contact and save it as a vCard file to a location of your choice.
Now open the BlackBerry Desktop Utility and follow the steps to import vCard contacts to your BlackBerry.
Limitations:
To transfer Excel contacts  to Blackberry, the user must have the necessary skills to perform the above process.
Problems may occur when manually mapping CSV file fields to Microsoft Outlook fields.
process takes time.
To import Excel contacts to Blackberry device, a user needs to be technically sound to carry out above procedure.
Mistakes can be done while manually mapping the CSV file fields to Outlook contact fields
Automatic Solution to Import Contacts from Excel to Blackberry Phone
Excel to vCard Converter Software allows you to import contacts from Excel XLS and XLSX spreadsheets into BlackBerry device. This software has a simple layout and many features. The utility does not impose any file size limitation to move the data to VCF format with all the contact information like name, phone number, email address etc. Users can easily import Excel contacts to iPhone, Android, Gmail, iCloud, Outlook, etc.
This application supports multiple platforms including iPhone. You can use the product on both Windows and Mac computers. The software is safe and secure to execute the data conversion process.
Steps to Convert Excel Contacts vCard Format 
First, Install and Run the software into your device.
Click on Browse option to select the file which you want to convert
After that, the software allows you to preview all the contents of the selected XLSX / XLS / CSV / XLA / XLAM / XLSB / XLSM
To match an Excel field to a vCard field.
Then, after comparing the fields, click Add. The tool will now display a list of compatible products. Then, click Next
Then specify the location to save the resulting data. Click the Change button
Then click the "Convert" button to start the conversion process.
Once the CSV file is converted to vCard file, it can be directly sent to BlackBerry via email and other media.
Conclusion
In the above discussion, we have discussed various ways to import contacts from Excel to blackberry phone. If you still face some issue then, feel free to drop a comment below, the matter will further be resolved by the experts.