Transfer Files from Onedrive to Google Drive For Extra Cloud Storage
Onedrive is the cloud storage facility provided by Microsoft for Office 365, Hotmail or Outlook.com, and MSN Live users. It can store images, documents, spreadsheets, and large media files in remote locations securely. It is a primary cloud backup service for Windows phones and tablets. Each App and file share the same maximum cloud capacity of 5GB. This gets filled up quite easily over time and enables users to move from OneDrive to Google drive. It is an instant fix to free up cloud storage space on their phone or PC. This can be done manually in spare time. Read the following segment to explore this topic further. Find out ways to store important data, migrate files from OneDrive to Google Drive, and backup without any data loss.
Reasons for Moving From Onedrive to Gdrive
Following maybe some of the derivatives that enable a user to move from Onedrive
Document Sharing: An organization uses multi-verse environments in different departments. It becomes important to move data from Onedrive to Google Drive for sharing files.
Extra Storage Space: There is not much space awarded to free users of the Onedrive account. It is limited to 5GB which gets filled up easily over multiple HD photographs, backup files, and folders. It is imperative that some people look for solutions to move Onedrive data to other storage facilities like Google drive.
Free Cloud Storage: Some items can be moved from Onedrive to Gdrive to free up space to take backup on Windows phone.
Backup in More than One Place: An infection or corruption in a file can damage other files in Onedrive. If it is an important company or client data, one can get benefit from saving it in different cloud storage by migrating files from Onedrive to G Drive.
Manual Method to Move Onedrive Files to Google Drive
Here are the steps to migrate data between the two cloud storages manually:
Solution#1 Download and Upload Items
First, log-in to the Onedrive account using personal login credentials.
Then, download each file one at a time to a local drive.
Next, sign in to Gdrive using Gmail username and password.
Finally, go to New>>File/Folder Upload to migrate data from Onedrive to Google Drive.
Solution#2 Drag and Drop
First, configure Onedrive for desktop on Windows PC.
Then, do the same for Gdrive for desktop on a Win machine.
Next, select the items from the one drive that needs to be moved to google drive.
Finally, drag and drop the items Google drive folder.
Solution #3 Automated Software (SysTools Migrator for OneDrive to Google Drive)
This tool easily migrates entire files from Onedrive to G Drive without any hassle. It can move data items like – photos, audio, video, files, PDF, etc  Onedrive to G Drive. You can also use this software to perform OneDrive for Business Tenant to Tenant Migration
1- Download and Run OneDrive to Google Drive Migration Tool.


2- Choose Source and Destination Platforms on the Setup screen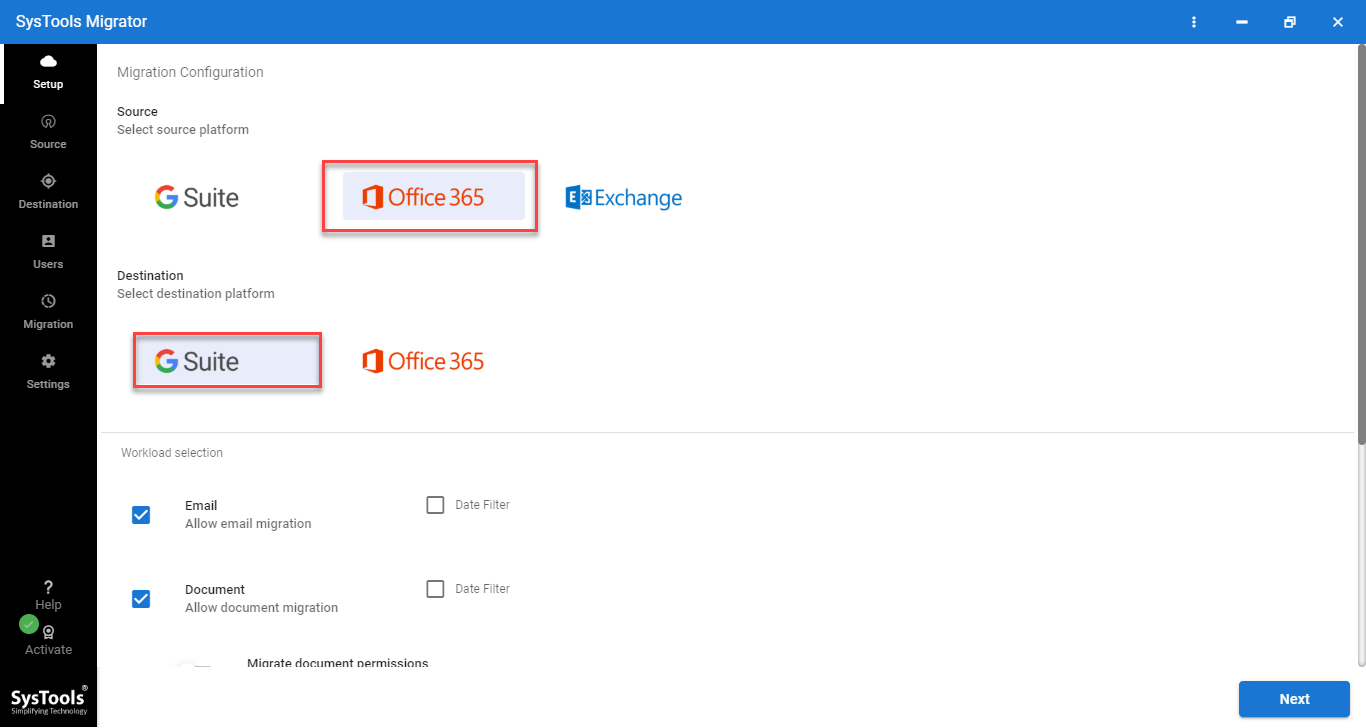 3- Apply the Date-Range & Category Based filters if needed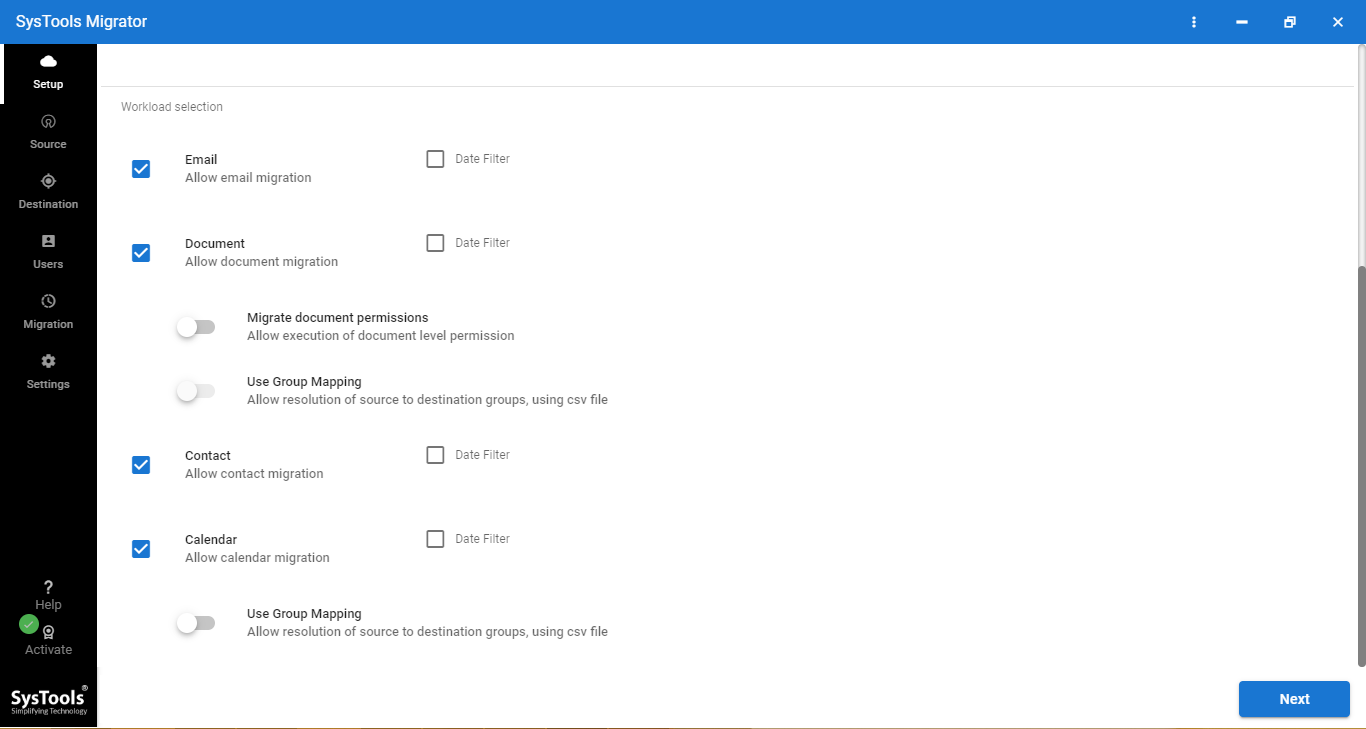 4- Provide Office 365 Admin Credentials & validate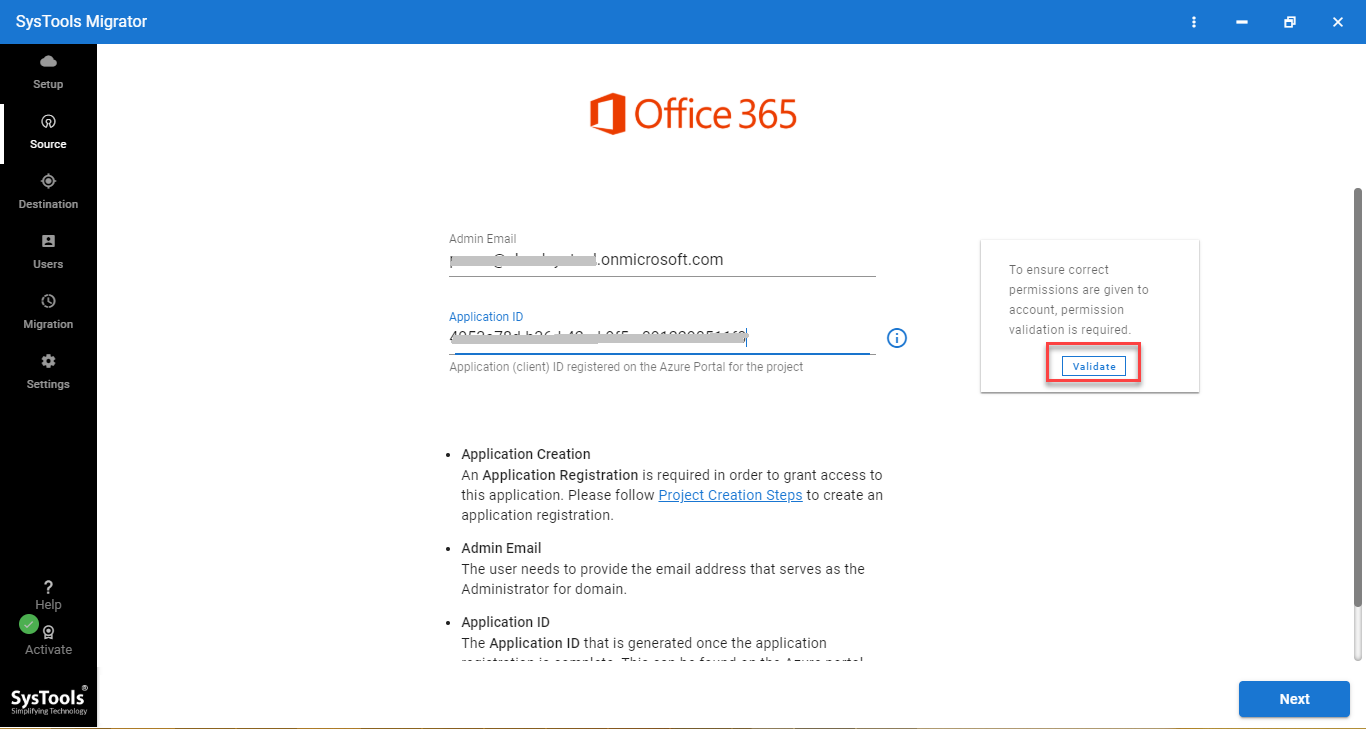 5- Provide G Suite Admin Credentials and validate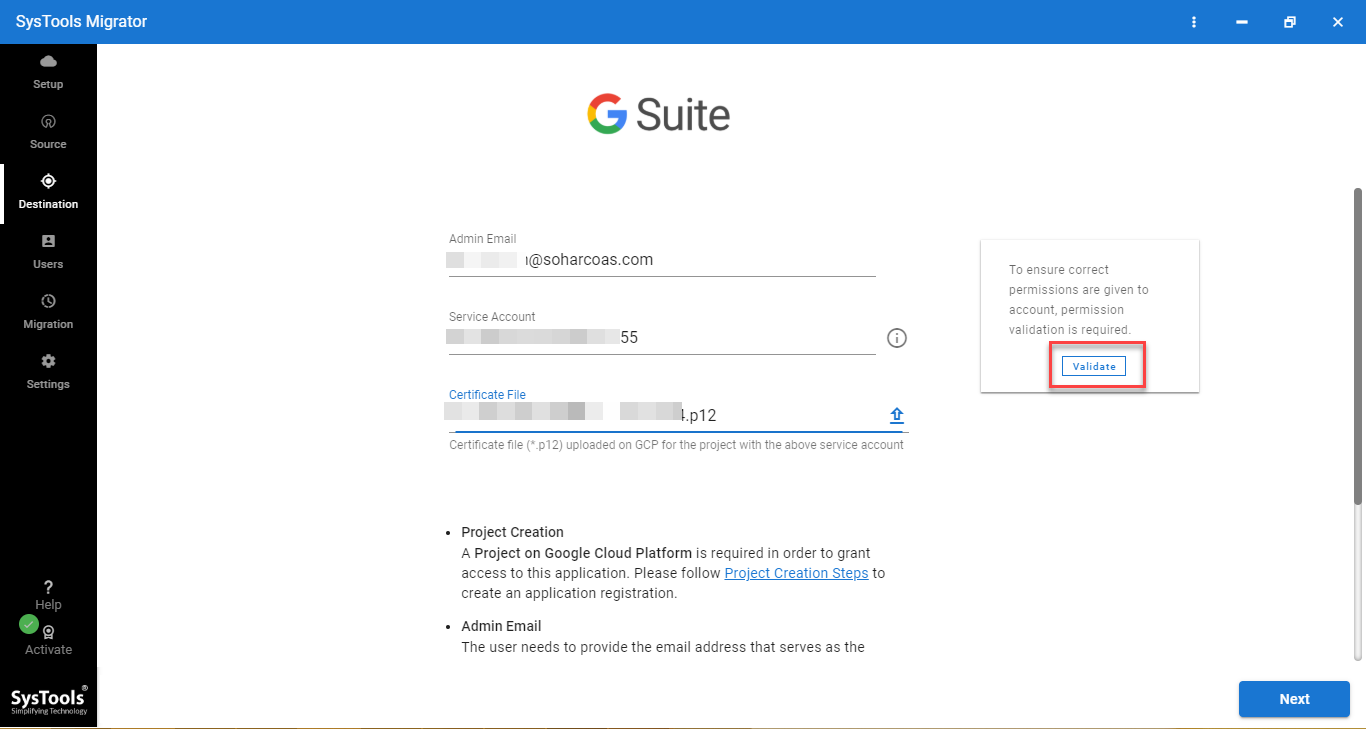 6- Fetch Users from source user accounts & map users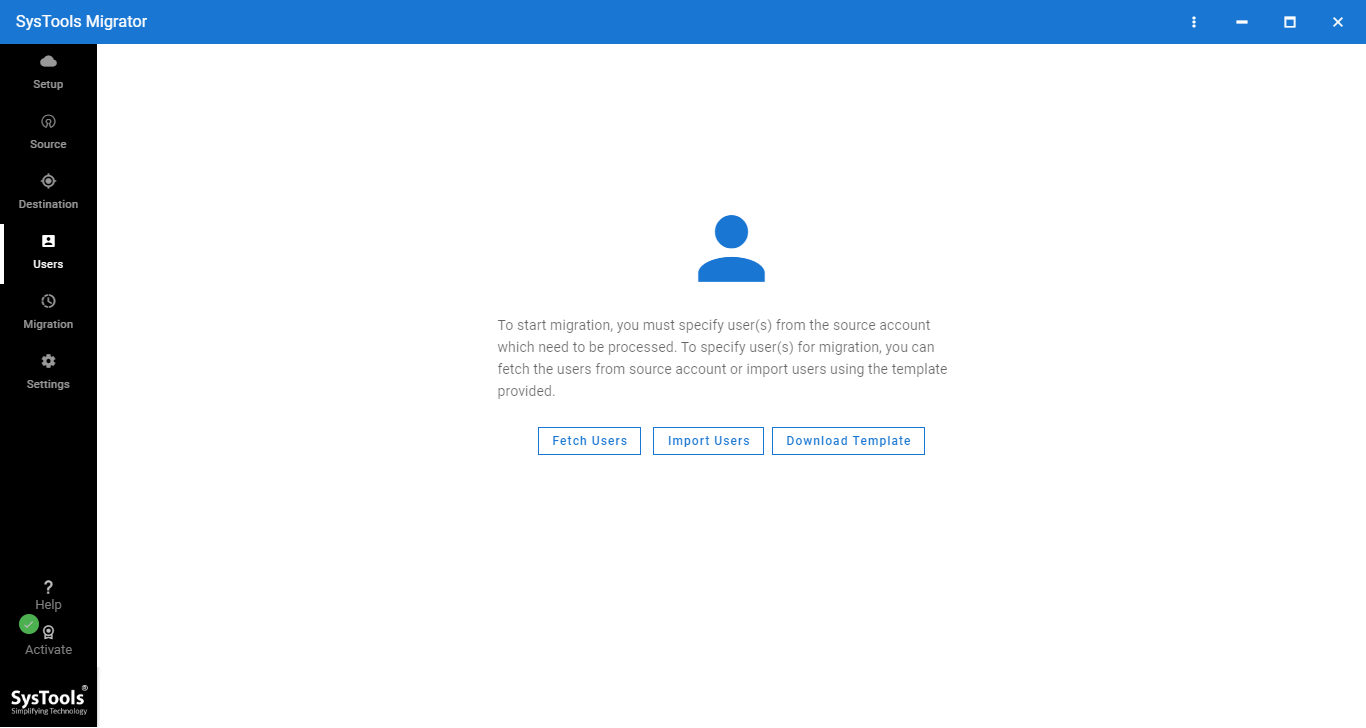 7- Click on Start Migration button to migrate data from Onedrive to Google Drive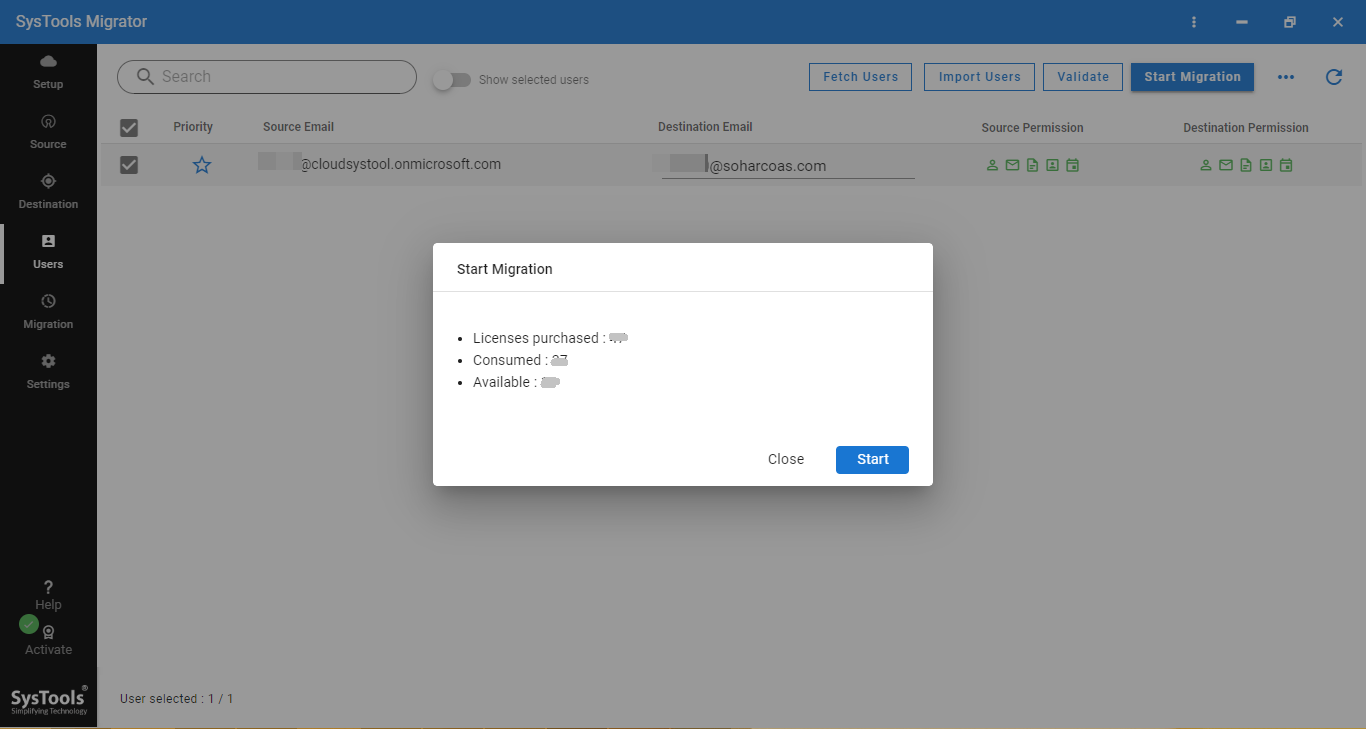 Advantages of Move Onedrive files to Google drive Manually
Free of Cost: There are no charges to the company or user in moving data manually. It is a cost-effective and first step to migration.
Image Quality Maintained: In Gdrive, photos are saved under 16 Megapixels and videos under 1080p.
Google drive Import from Onedrive: This is an easy way to migrate multiple files at once in bulk. One can move any photos, documents, backup data.
Free Space on Onedrive Easily: after the migration, a lot of cloud storage becomes available on Windows phones or laptops. More photos and files can be saved to the Onedrive cloud.
Conclusion
There is various cloud-based application available on the market. Microsoft has OneDrive and Google has Gdrive. Both are leading names in the field of cloud storage and document sharing services. Choose wisely and research well before making a decision for storing important company files on the cloud. Both can migrate from OneDrive to Google Drive files easily. One may get confused after subscribing to one service and wish to migrate from Onedrive to Google drive. It can be done manually by following simple steps. The main two methods are described in this post. Repeat the procedure precisely as mentioned to avoid any data loss.