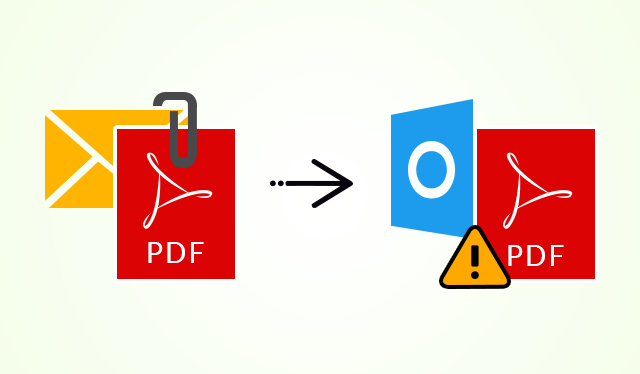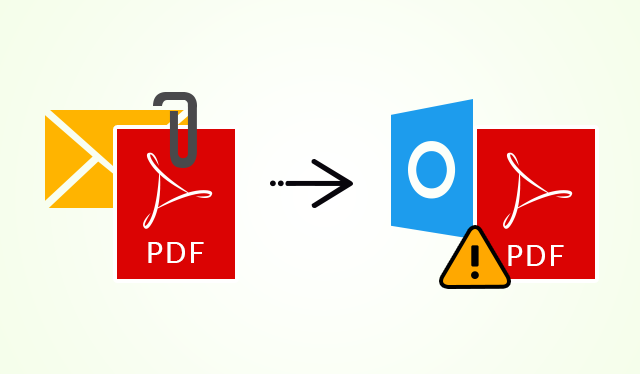 User Queries:
A user had some incoming PDF files as email attachments, which got corrupted in MS Outlook 2010 version. When the users tried opening those files, then that gave rise to an error – "(Adobe-Reader-could-not-open-filename.pdf…either-not-a-supported-file-type…file-has-been-damaged…)." The user was unable to open those PDF documents in the webmail. The user also tried installing some other email client that might open those same attachments without any issue. The user thought that it was certainly some problem with MS Outlook 2010, which might be corrupting those PDF files. User compared email headers of good email & corrupted email; and also compared the content of good PDF file & corrupted one. Corrupted PDF has all zeroes. Now the user wants to know about any solution to fix Outlook corrupting pdf attachments error.
Recommended Software– In order to recover data from corrupt PDF files without any hassle, use SysTools PDF Recovery software quickly. This tool is capable to repair corrupt PDF file along with their all content including text and images.


Manual Solutions to Resolve Outlook 2010 Corrupting Incoming PDF Attachments
Some email providers (specifically web email ones) encode PDF files for faster transfers but while receiving these at the other email end, they do not get recognized as PDF and thus become corrupt. Some of the suggested solutions are defined below. One can progress by following the below-mentioned steps:
Try saving the PDF file to local
After that double-click for opening it if this method is not tried before
One can also ensure about installing the most recent Adobe Reader's version
Additionally, it must be questioned that you got PDF attachments in the email from some online email interface. And if this is the case, then, try sending PDF attached mail with the help of Outlook for checking the results thereafter
User Query Related to Outlook Corrupting PDF Attachments
My MS Outlook 2007 email corrupted my incoming PDF email attachments, even when I didn't open those. I even disabled my anti-virus program, but still, the problem persisted. The error on PDF files was that the PDF file was damaged and couldn't get repaired. I ran 3 different anti-virus/anti-spyware programs but they didn't find any such thing. I even tried sending a perfectly fine PDF file from my Yahoo email account to my MS Outlook's email account. That I tried opening in Outlook application but it was corrupted. I did that once again but forwarded that back to Yahoo's email account that was unopened. After attempting to open that in Yahoo, I received a message that entails of it having a virus and it was suggested not to open it. I want to know that whether upgrading from Outlook 2007 version to Outlook 2010 version would resolve the issue. As I am completely clueless about what else can try to resolve Outlook 2010 corrupting incoming pdf attachments error.
Manual Solution
It is known that upgrading is not likely to solve Outlook corrupting pdf attachments issue. It must be carefully needed to find out that all of the PDF files are affected or only those that have been received from a particular sender are affected? Also, it should be discovered that whether PDFs corrupt when Outlook is run in Safe mode? And if the files are corrupted irrespective of the senders, then that is a critical problem. Steps to test using Outlook in safe mode are as follows:
First and foremost, the user must close the MS Outlook email client
Then, he has to hold the Ctrl key while clicking on Outlook's icon for starting Outlook in Safe mode
Now, newly received email messages can be seen whether they are corrupted or not
Another Great Solution for Outlook Corrupting PDF Attachment Issue
Of all the solutions, the best one is to bank upon some good commercial solution that can address the issue expertly and give the users the necessary respite without much of an effort from their end as the entire task is done with ease and without any hassle. Additionally, data rests safe with such tools and services and there is no such data loss threat with these solutions as they are completely professional. This is an investment that can repay well!
To Sum It All Up
Data/file/document corruptions are the order of the day, so solutions must be handy. Outlook 2010 corrupting incoming pdf attachments issues are commonplace and so one must be always ready with solutions when any such calamity strikes. Manual solutions can work in some cases but the solutions with sure-shot results are certainly from automated solutions like PDF Recovery Software, which can easily recover PDF File and hence eradicate Outlook corrupting incoming pdf attachments error. Entrusted by a multitude of satisfied users, the solutions offered by SysTools are sure to bring a smile to your faces after yielding successful results.