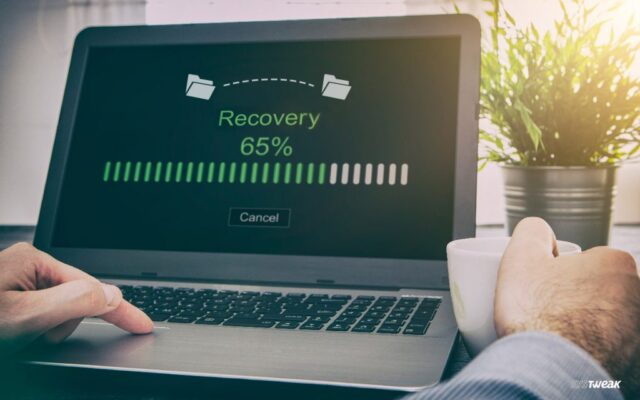 User Query

"Last night, a storm causes a power outage knocking half of the servers. Though I had backup of everything when I noticed a drive is missing from one of the servers (having customer details through our website). The disk is still there but it has been labeled as invalid. I ran a few wizards to convert it to a regular disk but the disk is marked as RAW. The disk is unformatted and does not allow any activity. Does anyone know how to recover RAW files from hard disk in such cases?"
Few Similar Queries Related to RAW Disk Recovery
Method for how to fix raw external hard drive without formatting
Which one is free data recovery software for RAW drive
Guidelines for how to recover RAW partition without losing data
Well, this query is self-explanatory itself about what technical issue changed basic hard disk to a RAW hard drive.
In this blog, you will get complete guidance for how to recover RAW files from a Hard disk via Instant Recovery Solution.
What Is Meant By RAW Hard Disk?

The RAW disk is not a standard file system. Windows operating system cannot recognize it.
Moreover, it is a system error for storage devices such as SD cards, hard disks, and other storage mediums too.
It obstructs the user from formatting the drive too, so the user is left nowhere when the hard disk turns to be a RAW disk.
Errors That Indicate RAW Disk Existence
User won't be able to use the drive while Windows finds and repair any errors.
It shows as No media in the Disk management
Chkdsk is not available for RAW drive
How to Recover RAW Files From Hard Disk – Step By Step Tutorial
Now you know how to recover RAW files from hard drive without losing data. You can also recover deleted PNG files from laptop.
We will get a little in-depth knowledge that becomes the reason RAW hard disk.
What Reasons RAW Hard Disk?
Power Outage – This user query is a real-time example of a RAW drive due to a power outage. When data is processing in the drive and sudden breakdown of electricity supply put a negative impact on the data of drive.
Bad Sectors – Hard drives accumulate bad sectors (physical and logical) over time due to wear and tear and other hardware and software technical issues. The main contributors are:
Displacement of read/write head of the drive
Software conflicts
Program incompatibility with the operating system environment
Wear and tear of hard drive
Corrupted File System – When the file system faces structural damage it can convert into a RAW disk.
Master File Table is Corrupted – Virus attack, malware infections, incorrect shutdown, application conflicts, improper removal of storage devices are more than enough to corrupt master file table and turning regular disk to RAW disk.
Incorrect Formatting of Disk – Anyone of them can result in failed formatting and convert to RAW drive.
a. Inadequate knowledge about formatting
b. Inappropriate methods to format the drive
c. Failure of the formatting process
Concluding Words
When the user sees hard drive status as a RAW disk, it is nothing less than a nightmare. It not only hinders the accessibility of user but also does not allow to format or any other activity on the hard drive. The matter gets serious if a hard disk holds valuable data. We mentioned a direct solution for how to recover RAW files from Hard disk. Data recovery solutions can easily accomplish this task.