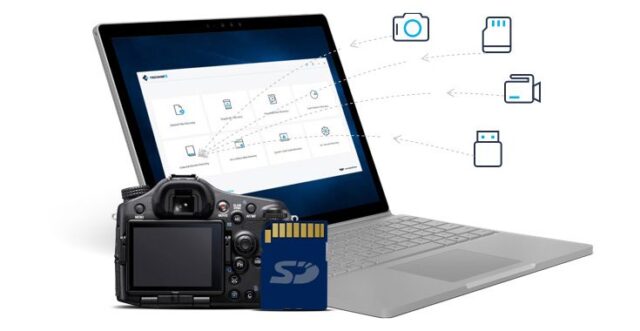 Did you see dialogue box saying "The disk is write-protected" after attaching your external hard drive? Want to modify the stored files but be prevented by the write-protection? That's alright. In this tech post, we will provide you all the possible solutions. By the end of this blog, you would know how to remove write protection from external hard drives in multiple ways.
Removing Write-protection from SD cards is easy. You just need to turn ON & OFF the switch on its side. But there is no switch is built on an External Hard drive. So removing write-protection from transcend external hard drive is not easy as SD card or flash drive.

In this blog, we are going to learn – how to remove write protection from Toshiba external hard drive. There are multiple methods are available to do so. But if you find that external HDD is virus infected. Then it is strongly recommended to repair and recover the saved file. Before the virus will corrupt the entire data and make it inaccessible.
Prominent Reasons for Write-Protection Restriction
Here are the main reasons that can trigger Write-protection.
Corrupted hard drive
Modification made to Registry
Installation of freeware malicious software
Read–only hard drive
Logical or physical bad sectors
Encrypted by BitLocker
Check this user query to remove write protection from external hard drive.

Remove Write Protection from External Hard Drive Using These Prominent Methods:
Solution#1. Remove Write Protection via Diskpart
Connect External Hard drive to the system.
Allow system to recognize it as a removable drive.
Open Command Prompt by typing "cmd" in Start screen.
Choose Run as Administrator to run Command Prompt.
Type "Diskpart" command and press enter key.
Then type "list disk" and hit Enter key.


Note:– Remember the disk number of external hard drive

Type "Select Disk X" and press Enter key.
Type "Attributes volume clear read-only". Hit on Enter key.
It will remove the Read only element from hard drive.
Exit from the command prompt.
Check if write protection is removed from External hard drive or not.
Solution #2. Remove Write-protection using Windows Registry
Note:– Try this method only if you have expert knowledge of Windows OS. Otherwise, it can lead to serious data corruption on the hard drive. Here are the steps:
Click Start >> type "Run". It will open Run prompt.
Type "Regedit" and hit Enter key.
Click on HKEY_LOCAL_MACHINE on the system path.
Expand the system folder.
Check Storage Device Policies >> Change the digit with 0 in DWORD value column.
Click on OK to save change.
Exit the Regedit box and restart the system.
Attach the external drive and check if modifications can be made or not to the files.
Solution #3. Remove the Write-Protection from External Hard Drive using BitLocker
BitLocker protects the files by encrypting the drive. If it is enabled on the External HDD, you cannot make any modification to the drive. Remove the encryption using the following steps.
Open File Explorer. Select the External Hard drive on PC.
Right-click on it. Choose Manage BitLocker option.
Select the partition that is write-protected by BitLocker.
Click on Turn Off BitLocker.
It will decrypt the external drive.
Now check if the drive is unlocked from write-protection.
If yes, make the changes as you required.
If none of the above-shown methods workout. Everything indicates that external hard drive is either corrupted or virus-infected.
Recover the Important Files from External Hard Drive
Repair and recover deleted data from hard drive. Go with the Computer Data Recovery Tool that ensures complete recovery without data loss. Follow the steps and recovers deleted files from hard disk partition.
That's it. Now you can breathe a sigh of relief. And use the recover deleted audio files from computer as per your requirement.
Conclusion
In this blog, we discussed user query – how to remove write protection from external hard drive. We provided several techniques to fix this issue. If none of the detailed methods works out. Then it strongly recommended retrieving your important files from the external hard drive. Before virus infection or firmware malfunctioning will corrupt other files too.