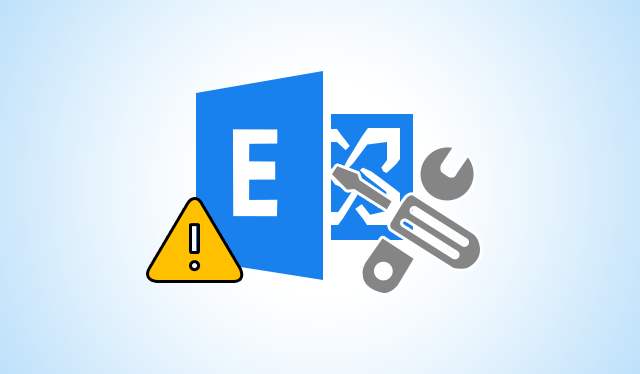 Numerous of Microsoft Outlook users have their MS Exchange accounts, and when they connect their Outlook with Exchange server then, all their mailbox items get automatically synchronized. If any organization that utilizes Exchange Server then, there are hundreds of mailboxes that are stored on it. Thus, in an event of technical issues with Exchange server, huge time, as well as effort, is devoted into issue of finding and resolving. However, even after putting various effort hours over it, numerous of issues fail to be fixed, as they are too complex. Read further to know, how to perform to repair Exchange Mailboxes 2016, 2013, 2010, 2007, 2003 in an efficient manner and root cause behind it.
Cause behind the Issue
The issue is mainly due to the corruption of EDB files. The corruption or damage of MS Exchange data file is due to:
Improper shutdown of system
Malfunction of application
Various users errors
Missing objects of database
Virus infections
Techniques to Repair Exchange 2007, 2010, 2013, 2016 Mailboxes
Two ways are there that helps to resolve the error issue faced by users as mentioned below:
Manual Method to Repair Exchange 2007, 2003 Mailboxes
Microsoft provides MS Exchange Mailbox Repair Tool, which is known as ESUTIL. It helps to execute the mailbox recover of Ms Exchange 2007 and 2003.
Mainly, it stands for Exchange Server Database Utility. It is an executable utility, which discovers as well as repairs errors in the MS Exchange mailbox along with the database of public folder, transport server queue. The application can be implemented with various switches, in which everyone is executing diverse functions. The present case of setting corruption in database lies within possibility of ESEUTIL repair mode, i.e. ESEUTIL /p. This mode repairs corrupted as well as damaged databases at page and table levels. However, not at application level. The main syntax of ESEUTIL command in fixing mode is:
ESEUTIL /P databasefilename.edb
Once the fixing procedure is completed, it is suggested to run the integrity check on database to make sure that it is reliable. For this, tool known as 'ISInteg' is utilized.
ISInteg –fix
Manual Method to Repair Exchange 2016, 2013, 2010 Mailboxes
With Exchange 2010, Microsoft introduced a new method to repair mailboxes of EDB file known as new-MailboxRepairRequest. This PowerShell cmdlet is a replacement of isinteg utility. The command detect and repair corrupt mailboxes of Exchange 2010, 2013, and 2016. Execute the following command:
New-MailboxRepairRequest -Mailbox <MailboxIdParameter> [-Archive <SwitchParameter>] <COMMON PARAMETERS>
Limitations
There are some limitations associated with this manual way as follow:
Consumes huge time to repair data.
Proper technical knowledge is important to execute this process
Permanently deletes the data, it cannot repair
One-Stop Solution to Recover Exchange Mailboxes
SysTools Exchange Recovery software is one of the preeminent software of our syndication and has the potentiality to recover and restore corrupted EDB files for the users. The best part of the tool is that it acts like Exchange 2010 Mailbox Repair Tool as well as 2003, 2007, 2013, & 2016 recovery tool. The recovery process of a corrupted Exchange database must be done with such an efficient tool only because one wrong step can lead you to regretting your whole life. The Exchange file recovery process is completely understandable after being from technological at backend as the frontend interface is programmed in user-friendly manner. However, even novice users can easily execute the Exchange data recovery.
Check out the Software
Get complete .edb formatting data recovered by using this software as it not only repairs and migrates email messages from MS Exchange Server.
Attain Exchange data with all its Meta data maintained in exact form while executing the data recovery as well as restoration process implemented by software.
Run SysTools Exchange Recovery tool anywhere and on any MS Windows OS as it supports all editions of MS Exchange Server and Windows OS.
No external application is required to execute the recovery process.
Utility does not impose any file size limitation to execute the recovery process.
Recover highly corrupted Exchange Mailboxes of Exchange 2003, 2007, 2010, 2013, & 2016.
Summing Up
To repair Exchange mailbox, we have come up with the two solutions that makes easy to fix the issues faced by the users. However, it is recommended to utilize the second method, as it is a quick solution to repair the Exchange mailbox data without any issue.