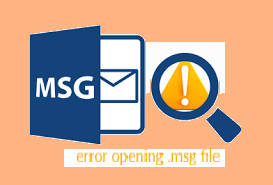 MSG files have complete email messages of a specific email client. These files are represented by an extension .msg. It is utilized in a number of email management applications such as MS Outlook, Pegasus Mails, Windows Mail, etc. All these files can either comprise the text of the message or whole message that contains images as well as its associated essentials in HTML format. In this write-up, we have discussed some factors that often prove to be challenging for common users to open MSG file. Along with this, we have also discussed a solution to overcome all these challenges and utilizing .msg files without any difficulties.
Common Challenges While Using MSG Files
The most common challenges that come up while accessing .msg data files are:
One of the factors of main importance is that for utilizing MSG files, a user requires installing a supporting email application. For example, in case if the users need to open their MSG files in Outlook then, it is important for them to configure MS Outlook on their machine. In the absence of any such email application, .msg files are useless.
There are various file viewers as well as Hex Editors that are available to preview MSG files. However, not all these viewers show to be capable, as the preview generated by them is not understandable by normal users.
For example, when an MSG file is previewed in a Hex editor then, the content of the .msg file is shown in the form of hexadecimal. As it is easy to understand can see in the image that is shown below, the complete data saved in the .msg file is shown in the hexadecimal form.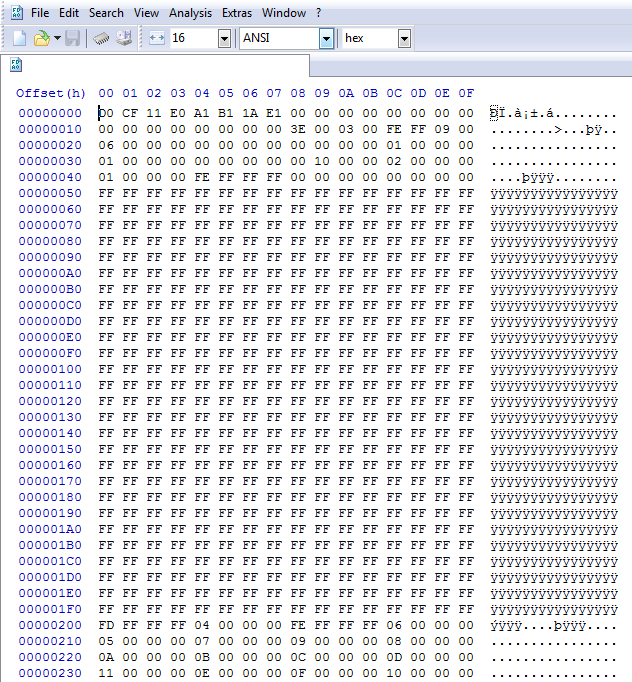 This is the hexadecimal form that cannot be inferred by the common users and thus does not turn out to be a preferable solution for viewing .msg files.
Unable to Open MSG File in Outlook
If you are using MS Outlook 2002 or any below edition. After that, you will get a message from the latest edition of Outlook, i.e. 2003, 2007, 2010, 2013 and 2016 that saves the .msg file in UNICODE file format by default then, Outlook would never access the UNICODE .msg file in the previous edition of Outlook. An earlier edition of MS Outlook utilized ANSI format for their data storage that is an old file format system with various drawbacks. Due to this reason, Outlook 2002 and previous version do not support UNICODE file format.
Store Outlook MSG in ANSI format
To make .msg file, you need to drag and drop an Outlook mail on the desktop. After that, follow the mentioned steps:
For Outlook 2003 and 2007
Open Outlook on your machine. Then, click on Tools and from the drop down list choose options.

Go to another tab, under the General section, choose "Advanced Options" button.

Now, a new window of Advanced Options will appear, uncheck the option of Use Unicode Message Format when saving messages.

For Outlook 2010 and 2013
Many times users also face an issue in as .msg files not opening in Outlook 2013 then, follow the steps below:
Start MS Outlook on your system, click on File tab, and select Options.

A window of Outlook Options will appear, choose Mail option, which is at left pane and at right pane, scroll the window that is under save messages section, uncheck an option of Use Unicode format >> OK

Now change the Save As type while storing .msg file by selecting Outlook Message Format (.msg) instead of  Outlook Message Format – Unicode (.msg).

Conclusion
MSG file can be opened in various email applications including MS Outlook. If we talk specifically about MS Outlook, these MSG files can be easily opened in it and the data residing within the file can be read. In the above discussion, we have discussed the same way if you are unable to open MSG file in Outlook.