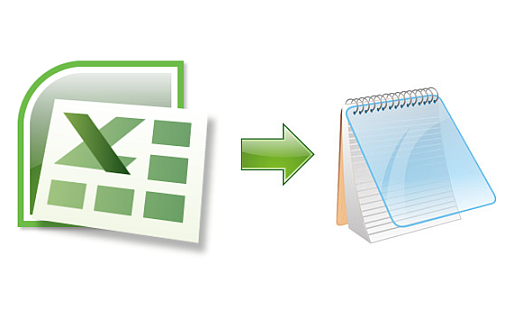 After doing the intense research, I have found out that the users are struggling in finding ways to convert Excel to TXT on Mac. Also, we have found out that the users are converting the Excel XLS/ XLSX/ XLSM files to TXT on Mac individually rather than performing it at once. So, today we will find out the best way to export XLS/ XLSX/ XLSM files to TXT file format. The conversion process of Mac Excel to TXT is short and requires a few click.
But now the real question arises HOW?
SysTools Mac Excel Converter tool lets you convert multiple Excel files to TXT on Mac in a couple of clicks. It can also convert Excel files to PDF, HTML, MSG on Mac. Read this article further and get all the answers to your queries. Also, we will be discussing Excel and TXT file formats in brief.
What are the Excel Files?
Excel files are a spreadsheet that comprises of one or more worksheets, where the plain text is shown in tabular format. Excel uses and supports various file extensions like XLSX, XLS, XLSM, etc. It organizes the data in rows and columns format. The Excel files can be used for managing the data. XLS/ XLSX/ XLSM files can be used for multiple mathematical formulas to manipulate crucial numerical data entered in blocks or cells.
TXT Files?
TXT files are short for TEXT file. This file format contains the unformatted text. These files are useful for storing useful information in plain text. It only supports certain fonts and font styles.
Advantages of Using a TXT File Over Excel Files
Advantages of text files include their small size and versatility Also, they can be rapidly and massively exchanged via email or disk. This makes it a primary choice of the users to convert Excel files to TXT on Mac. Therefore, people are exporting Mac Excel to TXT file format.
Methods to Convert Excel to TXT on Mac
There are two methods for exporting XLS/ XLSX/ XLSM contacts to TXT format. One is by using a trustworthy professional tool and another is by using a manual method.
Method 1: Automated Tool to Convert Excel XLS/ XLSX/ XLSM to TXT on Mac
Since there are multiple third-party software present in the online market to convert Excel contacts to TXT for Mac but, what is the reason behind us recommending this tool to you? Well, this is a futuristic software that has multiple handy and peculiar features. It has the ability to import Excel contacts to TXT for MAC users. The best features of the Mac Excel to TXT Converter are mentioned below:
• Import Single / Multiple Files: This tool is designed in a way that renders Add File(s) option to add single or multiple Excel contact files in a batch. Also, it can convert multiple Excel files with unlimited contacts to TXT file format at once.
• Generate Single TXT for Every Added Excel File: One can create individual TXT files for every added Excel file
• Convert MAC Excel to TXT With / Without Mapping: One can use the Enable Mapping option to match Excel Contact attributes with appropriate TXT contact fields. Moreover, one can move further without contact mapping as well.
• Compatible with Different Platforms: Convert Excel files to TXT and make it accessible from Windows, MAC, Android, iOS devices/applications.
• 100% Safe and Secure to Import Excel files to TXT on Mac: The software is completely secure, risk-free, easy-to-use, and even a novice user can perform the conversion of Excel files into TXT file format.
Steps to Perform the Excel to PDF Conversion
Importing Excel XLS/ XLSX/ XLSM to TXT on Mac is a complex task and hence cannot be performed manually. Therefore, we've discovered Mac Excel to TXT Converter Tool and tested it on the professional level. After doing so and performing all the tests, we found that this is the most powerful and reliable approach to convert Excel to TXT on Mac.
Using this software, you can convert unlimited Excel contacts into PDF within a few minutes Also, it maintains the data integrity. No matter how many Excel files you want to convert into TXT, the software will convert all of them in a single go and within no time.
• Download and Install the software.

• Add File(s) from your system. Click Next
• Select TXT as an export option.
• Hit the Export button eventually to begin Excel to TXT conversion on MAC
Method 2: Manual Procedure to Export XLS/ XLSX/ XLSM to TXT for Mac
The native method is slow as you have to perform the same process every time to convert Excel files to TXT on Mac. Thus, making it a monotonous and laborious task. Although, it looks like an easy task but performing the same for every Excel file is not as you cannot bulk convert the XLS/ XLSX/ XLSM files.
1. Select all the cells in the table you wish to export to TXT format.
2. Command-c to copy the values.
3. Open TextEdit. Set 'Plain Text' as the preferences.
4. In a new TextEdit document, command-v to paste.
5. Save the TextEdit document to convert Excel to TXT on Mac.
Conclusion
Importing Excel files to TXT on Mac can be a labor-intensive process if you're performing the same steps over and over again. With proper use of Mac Excel to TXT software, you can save yourself quite some work and at the same time improve consistency.