What is Data Loss Prevention – Top 5 Reasons Organizations Are Adopting a DLP Solution
If you are concerned about the security of the data in your enterprise, you better be. With security breaches on a roll and not even the big enterprises spared, you never know when and how your enterprise may be the next target knowingly or unknowingly so. Even this threat of data loss exists with cloud-based technologies. So, what are the measures you will be taking to safeguard your enterprise against data theft? How to Secure Cloud Data? What is Data Loss Prevention? When you are concerned about data security then DLP forms an integral part of the CASB solution.
What Is Data Loss Prevention (DLP)?
Data Loss Prevention (DLP) monitors and protects data be it the data in motion or data at rest. In short, DLP is the data security policy enforcer. So, whether it is the intentional or accidental data leak, DLP protects your data against such mistakes.
Top 5 Reasons Why Organizations Need a DLP Solution
What is Data Loss Prevention? Why Organizations Need a DLP Solution? Get all the answer in details in upcoming segments. Let you define why enterprise needs DLP:
The enterprises are not sure who is accessing their data and how: DLP is a complete on-premises and cloud security package to find out how your data is being accessed and who is accessing it. So all the personal information or the confidential data of the customers are protected by certain policies and measures like the access control, incident reporting, and risk management.
The enterprise wants to have security in place on-premises: External attack may be one of the many reasons for data theft, but the enterprise is also at the risk of internal data attack by its employees. DLP solution from a Cloud Access Security Brokers (CASB) helps in identifying and blocking the confidential data from leaving the enterprises accidentally or intentionally by following stringent protocols and access controls.
The enterprise wants to know the protection level in cloud storage and applications: Most of the confidential data is migrated to the cloud from where the visibility level drops down to zero. Here CASB solutions come to rescue in constant data control, monitoring, and reporting.
An enterprise does not wish to be fined for non-compliance: If the enterprise puts the customer information at risk, then it has to be ready to face lawsuits and fines for the security breach involved. Remember that most of the reporting has to come from the customers and law enforcement agencies rather than the security systems.
The enterprise wants reports on compliance to be in the good books of its customers: Data protection laws enacted by different regulatory and compliance enforcement authorities need to be strictly adhered to if the enterprise is to deal in business with them. Noncompliance means you risk losing your business. So, it is better than the enterprises are prepared for the audits and reports of the metrics.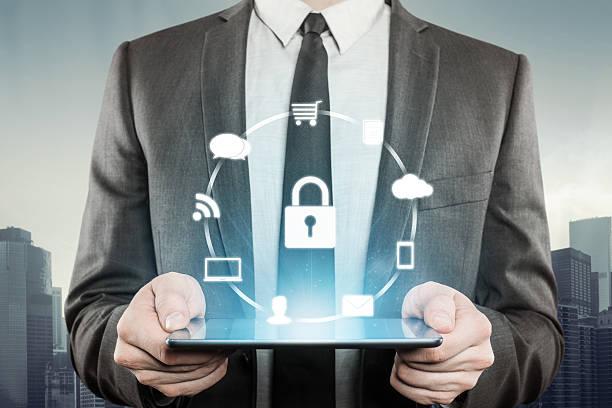 Employ Effective Data Loss Prevention
CloudCodes is a leading name in top CASB solution provider who has a very capable, in-build DLP solution which is considered to be a very robust and efficient DLP solution. It encompasses the whole array of possible threats and it can easily sense those in almost real-time, and thus provides real-time, viable, and effective control over such instances where data is at risk or potentially remain exposed to such data loss threats while transmission and storage over cloud. So, when such powerful tools exist, you should prepare well beforehand with a comprehensive DLP solution, rather than paying the fines and regret later for not making a timely decision.
Now you can understand What is Data Loss Prevention and Why Organizations Needs a DLP Solution? CloudCodes CASB Solution is one stop solution for all your concerns about data security.