Know How to Combine iPhone Contacts – Briefly Explained Here
Isha Ratra
| Modified: August 22nd, 2022 ~ 4 Minutes Reading
Summary: Do you want to combine iPhone contacts and search for the solution to resolve this scenario?  If yes your answer is yes, feel free to read this blog post. Here, in this article, we talk about both manual and automated procedures both. Read both the techniques and select the solution as per your requirement. 
Many people communicate via email and want to share their entire address book with clients, colleagues, employees, and more. Therefore, users save their address book locally to void data loss due to errors in the future. But it can also be difficult for some people with multiple contact lists. So, we will give you the best techniques to combine iPhone Contacts. Here, in this article, we discuss the same manual and automatic methods. Get solutions as needed. 
Combine iPhone Contacts Using the Windows Command Line Interface
Start the command line interface (cmd)
Press Start or Windows key + r keys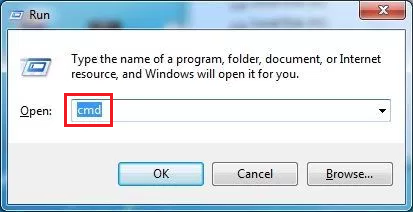 write cmd and press enter
(find the folder where some vCard files are stored)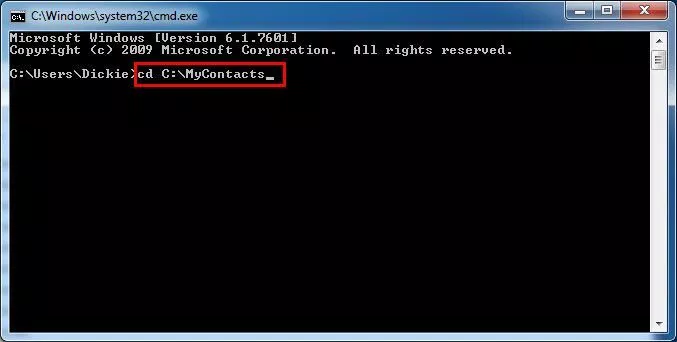 Enter the command copy *.vcf all files.vcf (after "D:\documents", (ie if your folder is Documents, or change it))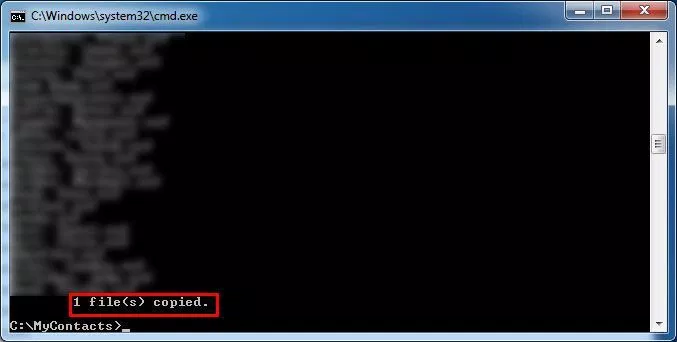 All your vCard files are combined into one.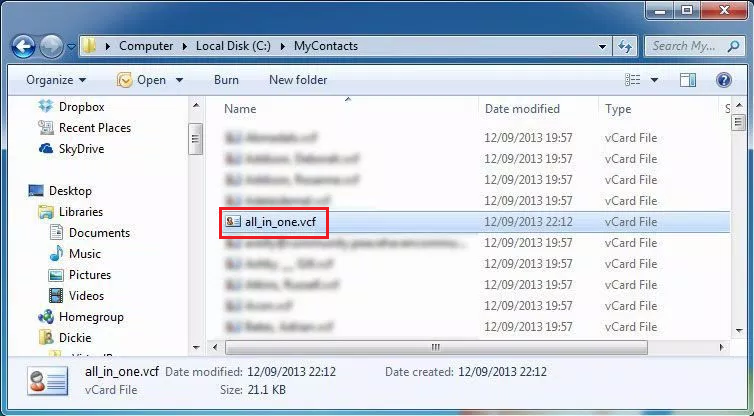 Limitation:
This method requires technical knowledge and can be used if you know the command prompt.
This process should be observed/monitored at all times.
If the process is incorrect, it can be aborted and you will need to do it all over again.
These steps need to be repeated for bulk conversion of contact lists. Therefore, we provide our users with an automated solution.
Most Reliable Automated Solution to Combine iPhone Contacts into One File
Expert Suggested vCard Split & Merge Tool utility to split VCF contacts into a single file. According to tech experts, this is the most recommended professional tool. It also allows users to merge VCF contacts or VCF files selectively as well as in bulk by selecting the Add Folder option. Users can Combine iPhone Contacts from multiple sources into vCard into one vCard file. 
The utility performs tasks easily and quickly with accurate results in just a few minutes. The wizard maintains and maintains the folder hierarchy during and after the process. The tool provides 100%  security and your data will never be lost or blocked. You can definitely rely on this software to complete your tasks with peace of mind. 
How Does the Tool Work? – Combine iPhone Contacts
Install and Launch the Application on any system.
Use Add File or Add Folder to add a file. Use this option to add unlimited files or folders in *.vcf format. 
Select the Browse option to select the files you want to combine. 
After this, you will have two options. Select the Merge option. 
In the end, Click the Export option to complete the process. 
Why Choose Automated Method?
In this section, we are going to explain to you the benefits and the advantages of this automated solution to resolve the query to combine iPhone contacts. There are multiple advantages of this solution which are briefly explained below. 
No Technical Skills Required: This software can be done with to without any technical skills to operate.
Quick Solution: The applications provide direct and quick conversion of contact files. Efficiently perform bulk conversions, within 4 simple steps.
Accurate Results: The results are always 100% accurate for batch and selective conversion. The procedure is the same for either case. All contact details remain the same. 
Preserve and Maintain: This tool maintains folder hierarchies and the meta components of email during and after processing. 
Read More:
Conclusion
In this technical write-up, We have covered the simplest and most reliable way to combine iPhone contacts in this article. A user can save an unlimited number of merging multiple iPhone contacts into one file using this software. It works with a simple and short process that technical people, as well as non-technical people, can use the tool without any trouble.