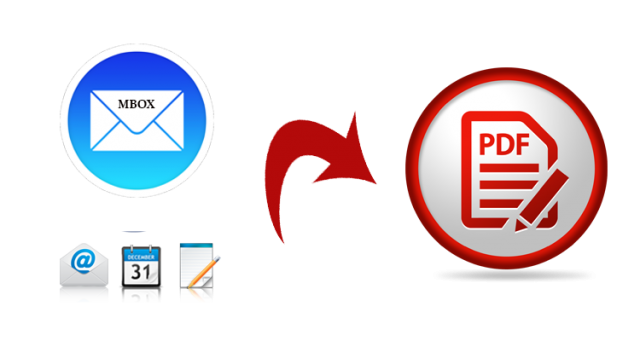 Many legal advisers need to save important client information coming through email in a safe location. They export the messages and print it out as a document format. Many popular email applications use a MBOX file format. To print out these emails, one needs to convert MBOX to PDF file format. This post describes all the important tips to convert MBOX to PDF Mac in Bulk. These print out act as important legal evidence for advocates. It is a preferred method for forensics team for data analysis, doctors for their medical reports and much more.
PDF
A Portable Document Format(.pdf) is a portable file that can be read using Adobe Acrobat or Acrobat Reader. It saves an email file in a document format that can be read across platforms on Unix, Linux, Mac or Windows computer. It can be used to print multiple emails in bulk after performing convert MBOX Files to PDF format in Mac. All email messages are print with attachments after successful migration.
MBOX
Need to Convert MBOX Files to PDF Mac in Bulk
To print out emails from a MBOX file format.
To read email messages through a document file.
If open emails from a computer that does not have a MBOX supported email client.
For legal advocates, to save emails in a secure location.
For forensics and evidence team, for data analysis.
To extract an email message from an email client and read it.
To print out an email with its attachment.
Possible Solution to Convert MBOX to PDF Mac
Often legal advisers take back up of emails in a MBOX format. This can be an old .mbox from any email client. It needs to be used efficiently without data loss in a Macintosh computer to print out emails. These email messages with attachments act as evidence and need to be converted to document format in bulk. To print out these emails one needs to convert MBOX files to PDF Mac format. Following are some of the ways to do that:
Solution#1 Manual Approach
This is a free way to convert MBOX file format to document format in a Macintosh computer. It involves using the manual techniques involving Apple Mac Mail. Repeat the steps properly to avoid data loss.
First, launch the Apple Mail application.
Then, go to File>>Import Mailboxes.
From the Import box, select Files in MBOX format and click OK.
Next, Browse to the folder path where the old .mbox file is saved.
Then, click on the Done button.
Now, all emails from the MBOX can be viewed under Oh My Mac header.
Next, select each email within the MBOX Import folder.
Then, right click on the email and go to File>>Save As.
Select to save it as PDF format.
Now, Repeat this step for each email in the Import folder.
All emails can be converted from MBOX to PDF Mac format.
Limitations of Manual Process
Limited to Some Emails: This manual procedure can be used in case of small number emails to convert MBOX file to PDF in Mac. It can not be considered for large mailbox data migration.
Time-Consuming: It is very tiring to move each email one at a time and save it in PDF format.
No batch support: Through this manual way only a single email can be moved one at a time.
Solution#2 Use an Expert Solution
The manual solution is able to convert MBOX to PDF in Mac computer individually. To move multiple messages in batch with attachments, an automated solution can be used. This is a third-party, expert solution which can easily migrate bulk MBOX emails to PDF in Mac. One such tool is the SysTools Mac MBOX Converter which can be used to convert Mac MBOX to PDF. It is very easy-to-use and can be handled even by a non-technical user. It is very effective in email migration without any data loss.
Simple Steps of Mac MBOX to PDF Converter:
Step 1: Install & Run the software on Mac system.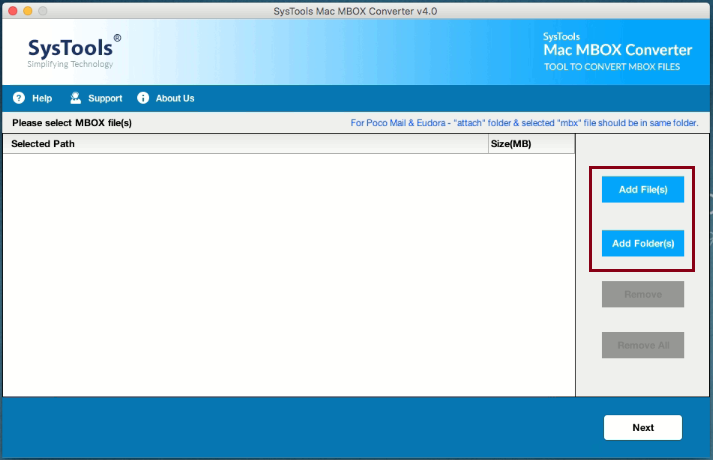 Step 2: Click on "Add File" to add multiple MBOX files.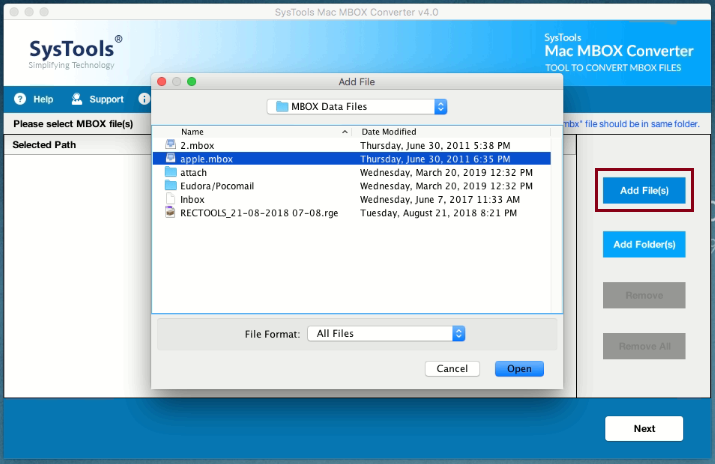 Step 3: Select "PDF" format and apply "Advance Settings".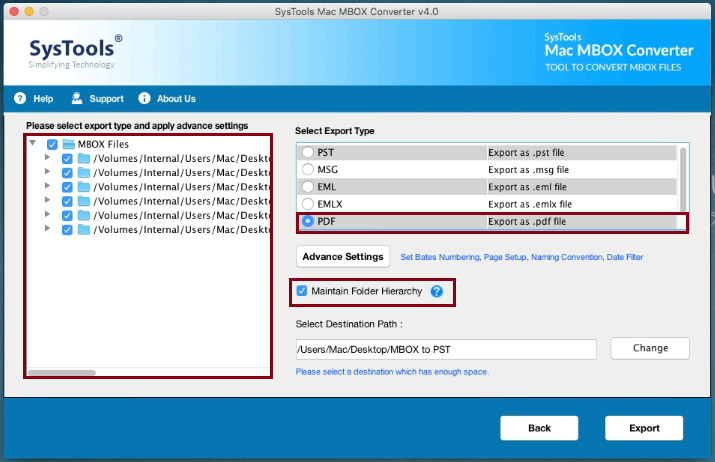 Step 4: Export MBOX files to PDF with embedded attachments.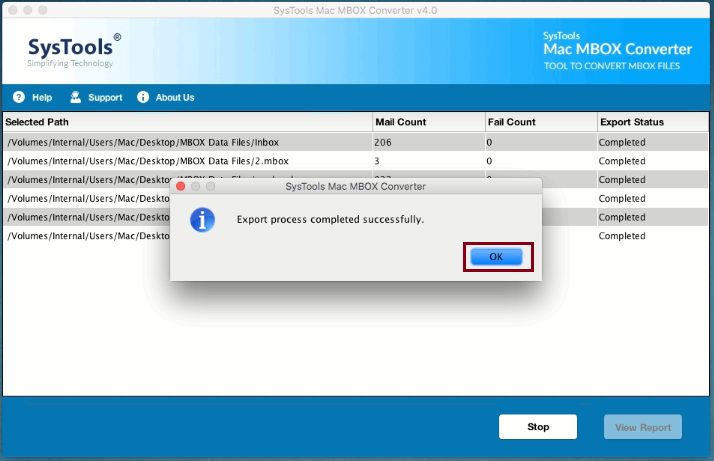 Final Word
It can be difficult to read emails from an old .mbox file saved on a Mac computer. Sometimes it is important to save those emails from MBOX format to PDF for legal purposes. Hence, this post describes tips to convert MBOX to PDF Mac in Bulk. It explains a simple manual process that can be used by any home or business user. It is quite simple. But for those looking for workarounds another more effective software solution has also been discussed.