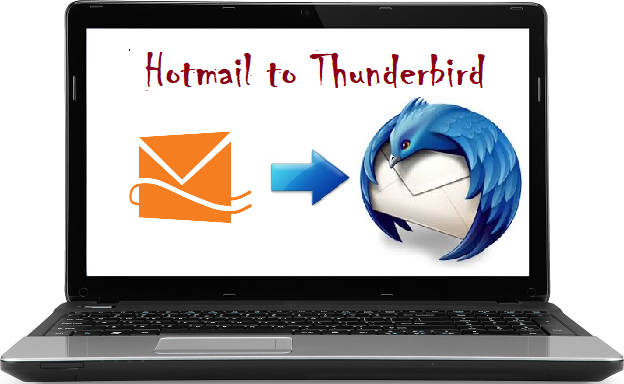 This article illustrates two methods to add Hotmail to Thunderbird. One is a manual addition of Hotmail account to the Mozilla Thunderbird. the next is a professional method to move Hotmail account emails to Mozilla Thunderbird.
Hotmail is one of the first webmail services and a user can access it from a web browser anywhere in the world. Do you need to access Hotmail emails from a desktop application? If Yes, please go through the below strategies as they will help you link emails from Hotmail to Thunderbird.
What is the Need to Export Hotmail to Thunderbird?

Yes, why you need to add Hotmail to Thunderbird, even if the cloud is more secure. The answer is nowadays cybercrime activities are increasing, attackers easily hack anybody's web email account and misuse it.
And Hotmail users have faced such occurrences more than once in the past. So in order to secure a copy of Hotmail data, exporting Hotmail emails to Thunderbird is a preferable option.
But Why Thunderbird? Outlook is also an option for a desktop mail client. Thunderbird is a free application. It is easy to download from the browser without any licensing costs.
Manual Solution to Add Hotmail to Thunderbird
Users can easily backup Hotmail to Thunderbird by Configuring Thunderbird for Hotmail Account
In Thunderbird, Step towards Account settings from Tools menu. Then click on Account Actions. Finally, click on Add Mail Account.
First, enter your name, email address, and password.
You can also remember a password.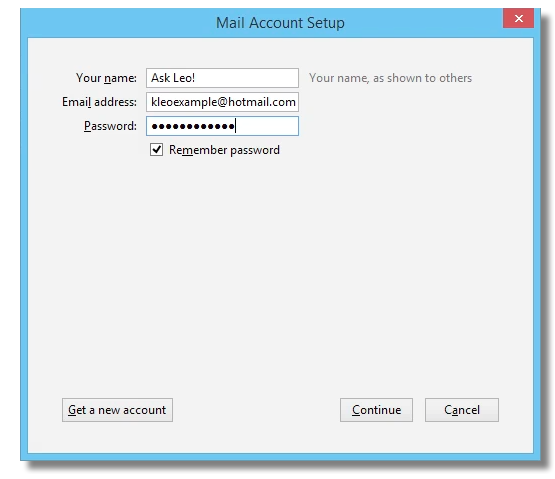 Then click continue.
Thunderbird will consult its own database of email providers for the correct settings. Hotmail is in that database.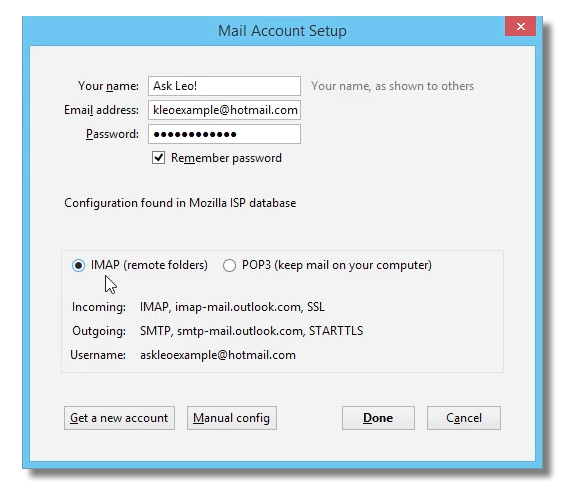 Make sure IMAP is selected.
Then, click Done .
Thunderbird is now configured to access your Hotmail account and will begin downloading your mail.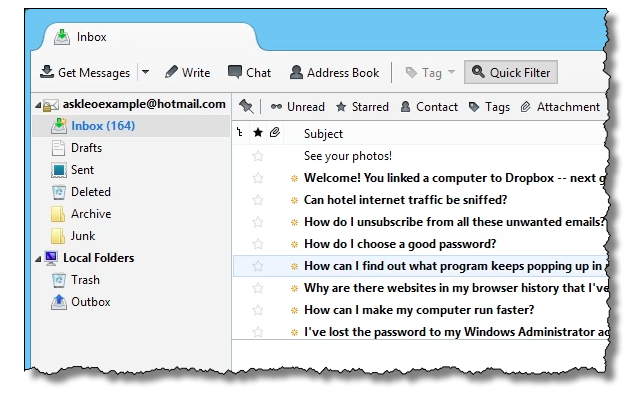 In any situation if you find the above process is not taking you towards success then choose the below method. It will assure you success in all means.
Troubleshoot Method to Export Hotmail Emails to Thunderbird
Hotmail backup tool. This software allows you to export emails from Hotmail to Thunderbird MBOX format. The utility offers you to apply filters also to backup only desired items. It also provides multiple interface languages to cater to the needs of users on a global scale.

Benefits of the Software
Six different software interface languages available
Incremental Backup option available
Pause and Resume option available when saving Hotmail to Thunderbird
Performs Selective Export with proper date filters
Available for both Windows and Mac OS
Steps to Export Hotmail to Thunderbird
Step 1: Run Hotmail Backup Tool and login with Hotmail account
Step 2: Select MBOX format to export Hotmail emails
Step 3: Browse location to save Thunderbird file on system
Step 4: Start process to export Hotmail to Thunderbird file
Once the Hotmail data is saved as MBOX, it can be imported in Thunderbird using SysTools Thunderbird Importer. This application will upload the MBOX file without any data corruption.

Conclusion
In this article, we have discussed why there is need to export Hotmail to MBOX. We have also pointed out the manual solution for creating Hotmail backup and also a speedy solution to export Hotmail to Thunderbird.