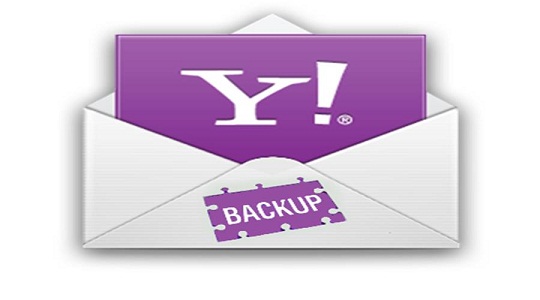 Summary: This blog will depict you the best solution to backup Yahoo emails to hard drive. We will discuss the in-depth solution to copy or save Yahoo email folders.
In today's era, everything such as sharing documents, views, information, etc. is done over internet.
And, web-based emailing is the basic source of communication all over the world. One of the most dedicated web-based applications used by almost everyone for safe emailing is Yahoo Mail.
So, keeping the safety of users in mind, it is necessary to find the answer to the question How to Copy Yahoo Emails to Computer?
Instant Solution: Try Yahoo Backup Tool to copy and save Yahoo emails from all folders from Yahoo account instantly.


4 Steps to Backup Yahoo Emails Using this Tool
Step-1: Run the tool on your computer.
Step-2: Login to your account in the software.
Step-3: Select File Format and browse location to save.
Step-4: Click Start to backup Yahoo email folders to Hard drive.
Read More: Guide to Migrate Yahoo to Outlook
Need for Backup Yahoo Emails to Hard Drive
The backup of data is of utmost importance to the users as it helps to preserve the data for future use. But, since because of some minor as well as major issues, sometimes Yahoo becomes inaccessible for few days.
Therefore, we recommend not to depend on any online-mail service and always backup Yahoo emails. Also, some of the instances are stated below:
Sometimes, the user's account gets hack because of which the account becomes inaccessible and it becomes more difficult for the users to access Yahoo Account. The hacker also removes the data from the account. So, there is no way left to get back the data.
Many times, virus intrusion in the system also makes it difficult for the user to access Yahoo Mail.
Local Backup of Yahoo Mails is necessary to avoid such conditions. So, we suggest backup Yahoo emails to hard drive as it helps to keep the data more safe and secure.
Also, by backup Yahoo email folders, you can access them anytime and anywhere. But, most of the users are not familiar with the procedure of How to Copy Yahoo Email Folders? So, read the upcoming sections and know the process to copy or save Yahoo emails locally.
Techniques to Download Yahoo Email Folders on Hard Drive
Here, we will discuss the two approaches to save Yahoo Email Folders to PC. The first approach will explain the technique take Backup Manually. And the second approach will describe the alternative solution to completely backup emails from Yahoo on local machine.
How to Backup Yahoo Emails to Hard Drive Manually?
To Save Yahoo Mails to local PC manually, follow these methods:
Initially, copy each and every Yahoo Mail to Word manually.
Download the copies of Yahoo Mail and modify them without affecting the original Emails using POP/IMAP access settings.
Now, forward Emails with the hard copy, forwarding emails to another Email address.
Finally, Archive Yahoo Mails to Hard Drive.
Limitations of Manual Techniques
For the manual procedure of copying the email copies, the emails could be of any of the word format and not the original format.
The process of forwarding hard copy requires another email Id which is not preferred by the users.
Using the manual method is not the right choice as it is not a proficient solution. Additionally, there are some more manual methods also like you can backup emails from Yahoo mail by import Yahoo Mail to thunderbird or by access Yahoo Mail in Outlook.
But both methods are very lengthy and time-consuming methods. So, we don't recommend you to use these methods. There is no reliable manual method for the question "How to Backup Emails from Yahoo to PC".
But, no need to worry, as we have another automated solution that is very easy and directly implemented method.
Automated Solution to Backup Yahoo Emails to Hard Drive using
To overcome the limitations of the manual methods, there is Yahoo Mail Email Backup Utility. It helps the users to back up the data on the hard drive safely and reliably and also in the exact format as the original one.
Moreover, this tool is compatible with all the versions of Windows OS. This software is capable of backup all the data of the mail including attachments, metadata, etc. It also maintains the folder structure and keeps the source data (server data) intact. Also, you can delete thousands of unread emails in Yahoo using Delete after download option of this tool.

Steps to Backup Yahoo Email Folders to Hard Drive
Download and Run the tool and log in with Yahoo mail account.
Select a format to backup Yahoo email folders.
Browse a location on hard drive to save the Yahoo emails.
Finally, click on Start button to backup Yahoo emails to hard drive.
Features
Export Yahoo Mail to EML / MSG / MBOX / PST / PDF
Download all Yahoo Mails to computer/Hard Drive/USB
Also, provides options for Selective Backup
Capable of downloading Mail as well as attachments
Option to Delete emails from Yahoo account after saving locally
Backup Yahoo mail emails in an Incremental manner
Conclusion
The major emphasis in this blog is given on Backup Yahoo Emails to Hard Drive using a manual And Automated Approach. So, we have mentioned the Third-Party Tool that saves the user's time and also gives accurate results in the same format as the original mail.