How to Import Gmail Contacts to Samsung? Complete Guide
Do you want to import Gmail contacts to Samsung phone? If yes, then in this post we will tell you the simple and easy solutions to transfer Gmail contact files to Samsung phones. So stay with us in this blog to know more.
There are many customers who would like to import their Gmail contacts file to their Samsung phone. Because Samsung mobile phones are one of the best selling mobile phones in the world. Mobile can be used for many purposes. You can use it to make contacts, text messages, store lots of stuff, and use different apps.
This article provides a reliable solution to transfer contacts from Gmail to Samsung phones. With our expert solution, you can easily and effectively import your Gmail contacts to your Samsung phone. In the next section, let's see how to move Gmail contacts to Samsung smartphones. So let me explain the whole process
Reason to Transfer Contacts from Gmail to Samsung
Samsung smartphone is the most popular mobile phone company in the world. Known for a wide range of products including mobile phones, cameras, tablets and laptops. On the Other Side, Gmail or Google is one of the most popular email services, so Google Contacts (native contact manager) is a very useful service. You can send & receive e-mail over the Internet. They are different, but both are used to manage and store contact information. Some common reasons to transfer Gmail contacts files to Samsung phones.
Different Platforms: Due to different infrastructure platforms, Samsung users want to move their contacts from Gmail.
Backup Copy: There are many people in this world who are looking for a solution to back up their Gmail contacts to their mobile device. Because your phone is one of the best places to store information and details.
Instant Messaging: Mobile phones make it easy to get in touch with anyone in your contact records. So people want to transfer Gmail contacts to Samsung phones.
Method to Import Gmail Contacts to Samsung Smartphone
This method will sync your phone contacts with your Google account contacts. This method is one of the most efficient ways to import your Gmail or Google contacts to your Samsung phone as any edits you make on your phone or computer will automatically update to the contacts on your other device.
Sync Gmail Contacts With Your Samsung Mobile
To add and sync your Google contacts to your Samsung phone, follow these steps: Please note that the steps may vary slightly depending on the specific model of Samsung smartphone.
Launch the Settings app on Samsung Mobile Phone.
Go to and select Accounts & Backups.
Pick the Manage Accounts and click Add Account.
Select Google as the type of account to add.
Enter your Gmail profile credentials and Select Sign In.
Once signed in, you can choose what to sync with your Samsung smartphone. Make sure your contacts are enabled.
Wait for the sync to complete. Your Google contacts are now available on your Samsung phone.
With these steps, you will be able to easily sync your Google Contacts to your Samsung phone.
If you want to export your Google contacts as a CSV file and import them to your Samsung phone, skip to the next section.
Alternative Solution to Import Gmail Contacts to Samsung
Samsung smartphones do not support direct import of CSV files. So, there is a need to convert Google CSV files to Samsung supported VCF format. For this, you can take the help of Expert Recommend Solution Excel to vCard Converter Software. This utility can easily convert your contact files to Samsung devices without any hassle. You can easily use this application on both Windows and Mac computers.
Note: This is a test software application and can export only some contact details in VCF/vCard format. If you want to export your entire contact list to vCard, you can buy this app.
First, Get the Solution and Install it on your Windows or Mac Computer.
Click on the Browse button to select the CSV file from where you saved your Contacts file.
The solution then generates a preview of your selected contact files in the panel.
Select the desired destination path to save the generated data to the user's location.
Hit the Convert button to convert the your contacts to vCard.
Start the process of converting contacts to Samsung Supported  format.
Once the process is complete, the tool will automatically open the target location.
Import Output vCard Contact Files to Samsung Phones
Once you have a VCF file containing your Google contacts, you can import it to your Samsung phone by following these steps:
First, pair your Samsung device with your computer. Navigate to the destination where you saved the contacts file. Select all the files then copy and paste them to Samsung phone storage.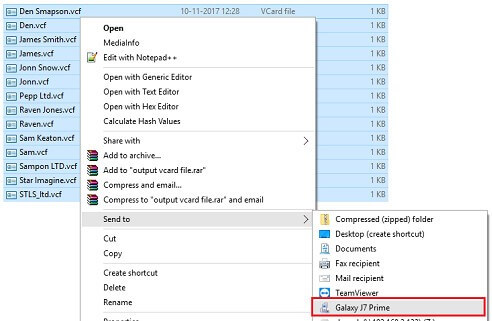 Then disconnect the Samsung device from the computer. Go to the "Contacts" section of your Samsung phone, tap "Settings" and then the "Manage Contacts" option.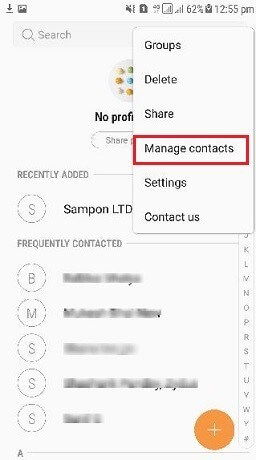 Choose the Import/Export option to start converting VCF contacts to Samsung mobile phone.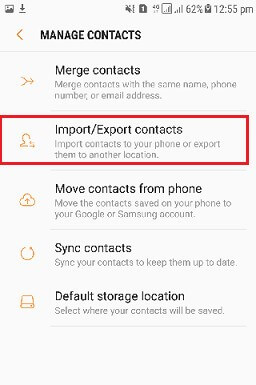 After that, users can choose to import a vCard (VCF) file in the next step. Then click the "Import" button.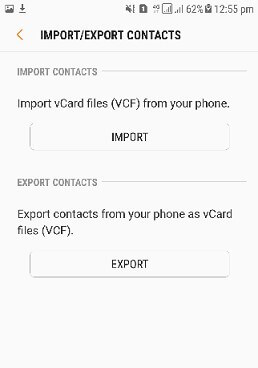 Now choose where to store the VCF file.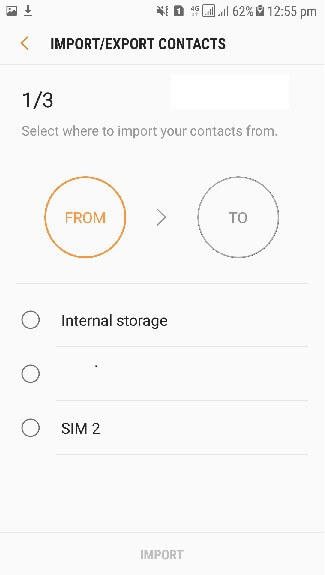 Click the Done option to transfer vCard contacts to Samsung phones.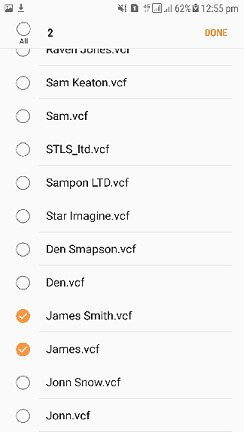 Select the destination where you need to import the VCF contacts  file. Pick the Phone option.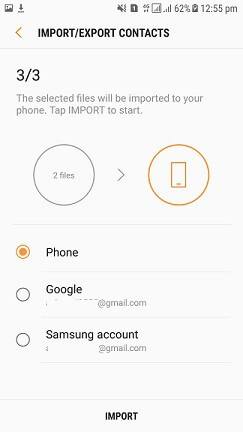 Users can now see the imported contacts in the contact list of their Samsung device.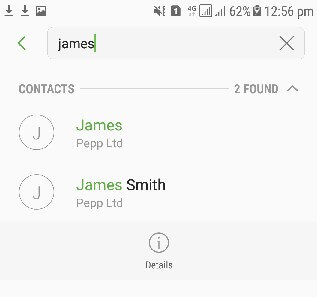 Conclusion
If you want to have all your contacts in one place, you can use this solution and read this article. This article will guide you through the complete process to import Gmail contacts to Samsung phone. You can download and use the trial version of this application for free. Then contact our technical team for more information.