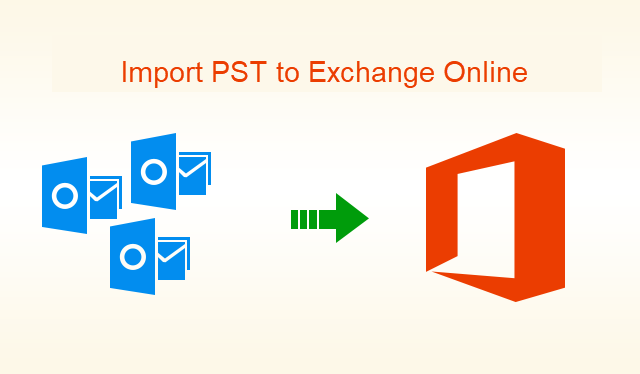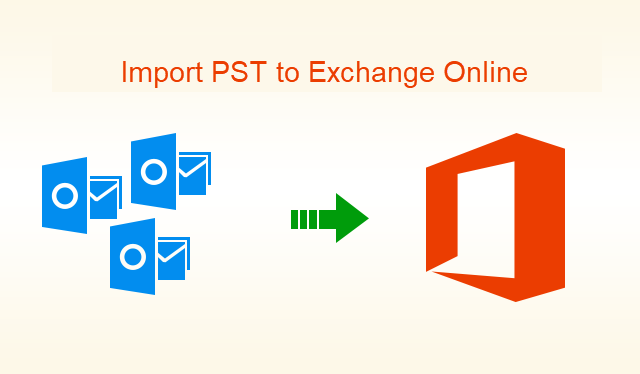 In upgrading to any new technology there are always some data files that are left behind. These are archived by employees and saved to their personal computer for backup and future reference. These need to be saved to Office 365 cloud servers during any migration. Administrators look for ways to efficiently import PST to Exchange Online mailbox easily. They look for techniques to perform this transfer easily through manual techniques. They look for solutions online. These are simple steps that can be implemented manually by any student, professional and non-technical businessman for uploading multiple PST to Office 365. Continue reading to find out more.
Stepwise Procedure to Import PST to Exchange Online Mailbox
Following will give you a glimpse of what procedure a user can follow in order to move PST file to Exchange Online successfully:
Solution#1 Network Upload
Step 1: Copy SAS URL and install Azure AzCopy
First, login to https://protection.office.com/ using Office 365 admin credentials. Then, go to Security & Compliance Center>>Data Governance>>Import.
From the 'Import' page, click on '+New import Job'. This will help with the upload PST file to Office 365 cloud server.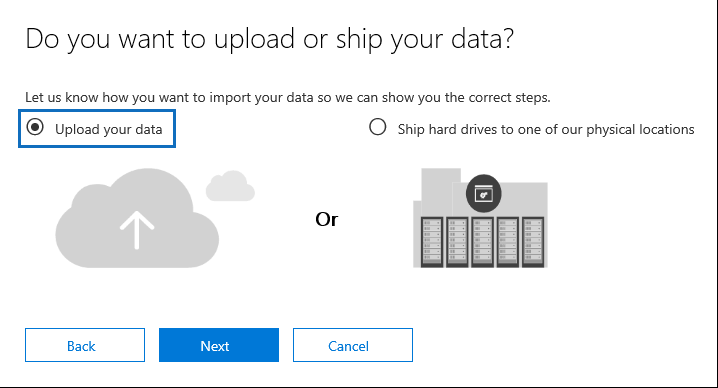 From the 'Import Job Wizard' screen, type in the name for the process and click Next button.
From the 'Do You Want to Upload or Ship Data?' screen, go to Upload your Data >> Next.
From the 'Import Data' page, copy the SAS URL and download the Azure AzCopy tool.
Step 2: Directly Import PST to Exchange Online
First, launch Command Prompt and go to the directory where the AzCopy.exe tool is installed.
Then, run the following command:
zCopy.exe /Source:<Location of PST files> /Dest:<SAS URL> /V:<Log file location> /Y
Step 3: View List of Uploaded PST Files
First, download and install the Microsoft Azure Storage Explorer tool. This will help to import PST to Exchange Online mailbox.
Then, launch the utility and go to Storage Accounts >> Connect to Azure storage
Then, go to Use a shared access signature (SAS) URI or connection string >> Next.
From the 'Connection Summary' page, click Connect and go to Storage Accounts >> (SAS-Attached Services) >> Blob Containers >> ingestion data. This will contain all the PST files.
Step 4: Create Import Mapping File
First, download a copy of the sample provided and save it to the system.
Then, populate the entries according to the company's essentials. This is an important step in regards to the process to move PST file to Exchange Online cloud.
Step 5: Create Import Job in Exchange Online
Again, go back to 'Import Data' page, and mark the checkboxes as shown in the image below.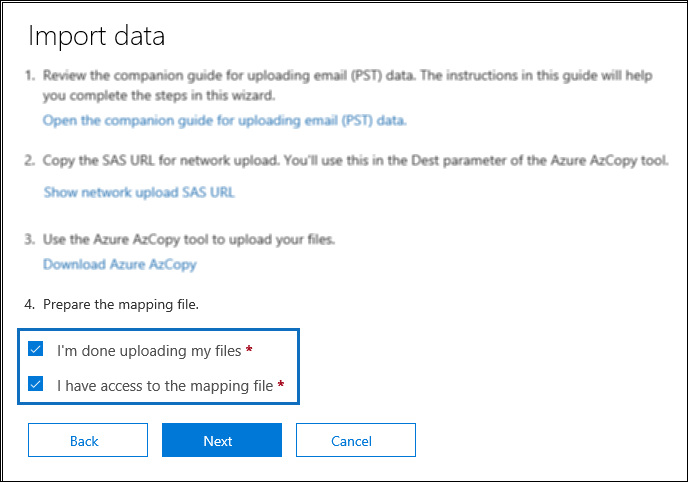 Then, click on the Next button to import PST to Exchange Online mailbox.
From the 'Select the mapping file' page, upload the CSV created in the previous step.
Then, validate it accordingly and click on the Finish button.
From the Import data to Exchange Online page, the job is listed. Click on refresh to check the current status and View Details to get the latest updates.
Solution#2 Via Drive Shipping
First, copy all the data to a Bit-encrypted drive and ship it to Microsoft data center team.
They will upload it to their servers in two or three months time.
Finally, Exchange Online import utility can be used to extract PST files for Outlook use.
Direct Way to Import PST to Exchange Online Mailbox without Outlook
The company expects no cost-cutting when making such a high leap and decision in upgrading their server environment. They are willing to put aside a small budget for extra efficiency and reliability. They look for third-party tools that are the best solutions and pioneers in their market. Use professional solution like Office 365 Import Tool, which is specially designed to import PST to Exchange Online mailboxes. It provides accurate results with guaranteed no data loss. It has multiple options to set the date-based filter, include folder and to select between items. The software is compatible with all the latest versions of Windows 10/8.1/8/XP/7 or earlier ones.

Quick Steps – Import PST to Exchange Online Mailbox
Download & Launch the Office 365 Importer
Choose the Login option and enter the Credentials
Import PST files using Add File(s) / Folder option
Choose the Add CSV option to mapping PST file and its users
Select the Category of data need to imported from PST file
Apply Filter for selective data import and click Start.
Conclusion
There is vast loads of data saved is one way or another is multiple file formats. Those originally using Outlook will always have .pst files saved on their laptops or workstation PC. This database storage will contain important conversations that can be crucial and confidential. It can contain private and secure data that needs to be moved with any migration of the server environment. This enables architects to consider an option to import PST to Exchange Online mailbox. It even helps administrators to upload all the necessary data files. These can be saved on the local machine or on the network server. These are loaded into the Microsoft cloud using the usual manual techniques or the more refined automated version described in the post below.