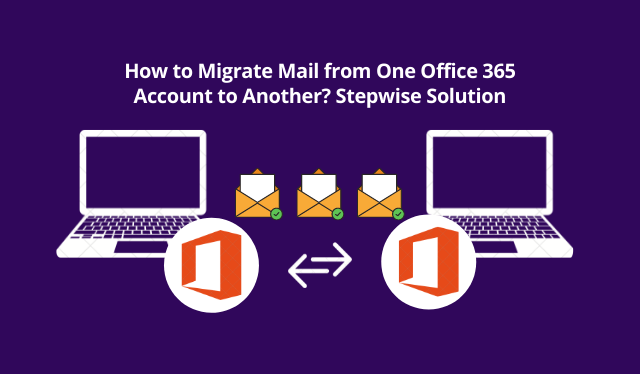 "I am running an organization where I need to transfer mailboxes from One Office 365 account to another. So, in these days I am searching for a solution to migrate mail from one Office 365 account to another. Is there any solution available for the migration? Can you please tell me a suitable way to do the same?"
MS Office 365 is one of the widely used cloud services by various organizations. It offers numerous advanced features and functionalities which help users to manage their work and communication. Sometimes, business users need to move mail from one Office 365 account to another. But, it does not provide a feature to do this job.

So, people may face many difficulties during the Office 365 accounts data migration. Hence, in order to resolve the user's problem, we are going to tell you about a reliable solution to transfer Office 365 data to another account. But first, we will focus on the necessity of this migration.
Need to Transfer Emails from One Office 365 Account to Another
In the current fast-growing arena, there is a chance that the number of employees increasing day by day in an organization. So, it will hard to manage the huge amount of data of people in one domain. Thus, the owner of a company wants to transfer their emails and other data from one tenant to another.
There are many organizations that decide to move their Office 365 data to another account of O365. But surprisingly, there is no convenient native process available to perform this type of migration.
So, it is required to opt for a professional solution for this migration. Even Microsoft gives advice to use third-party software to complete this administration job.
There are many commercial tools available in the online market. You just need to select a reliable tool and accomplish the task.
Also Read: How to Move Files from OneDrive to OneDrive for Business? Complete Guide
The Process to Migrate Mail from One Office 365 Account to Another
Users can take the help of the professional utility by SysTools to Move User from One Domain to Another Office 365. It is the perfect solution to transfer emails data from one Office 365 to another. This utility is capable to transfer all the items including emails, calendars, contacts, tasks, etc. Apart from this, there are also many other features associated with this software.
Key Features of the Advanced Utility
There are some key features of the Office 365 Migration tool:
It is able to move multiple Microsoft Office 365 mailboxes to another Office 365 account.
The software allows moving all the emails, calendars, contacts, and documents items from one account to another in Office 365.
Provides import CSV file to create mapping between source & destination Office 365.
Three type of Re-run migration options.
It can export an unlimited number of items from the O365 account.
Date-based filter option to migrate only selective data.
Account-based priority option to set the priority of account to migrate first.
There is no risk of data loss while switching the mailboxes from source to destination.
This software has a facility to generate a status report.
How to Transfer the Mail from One Office 365 Account to Another?
Step 1. Run the software & select Office 365 as a source & as a destination.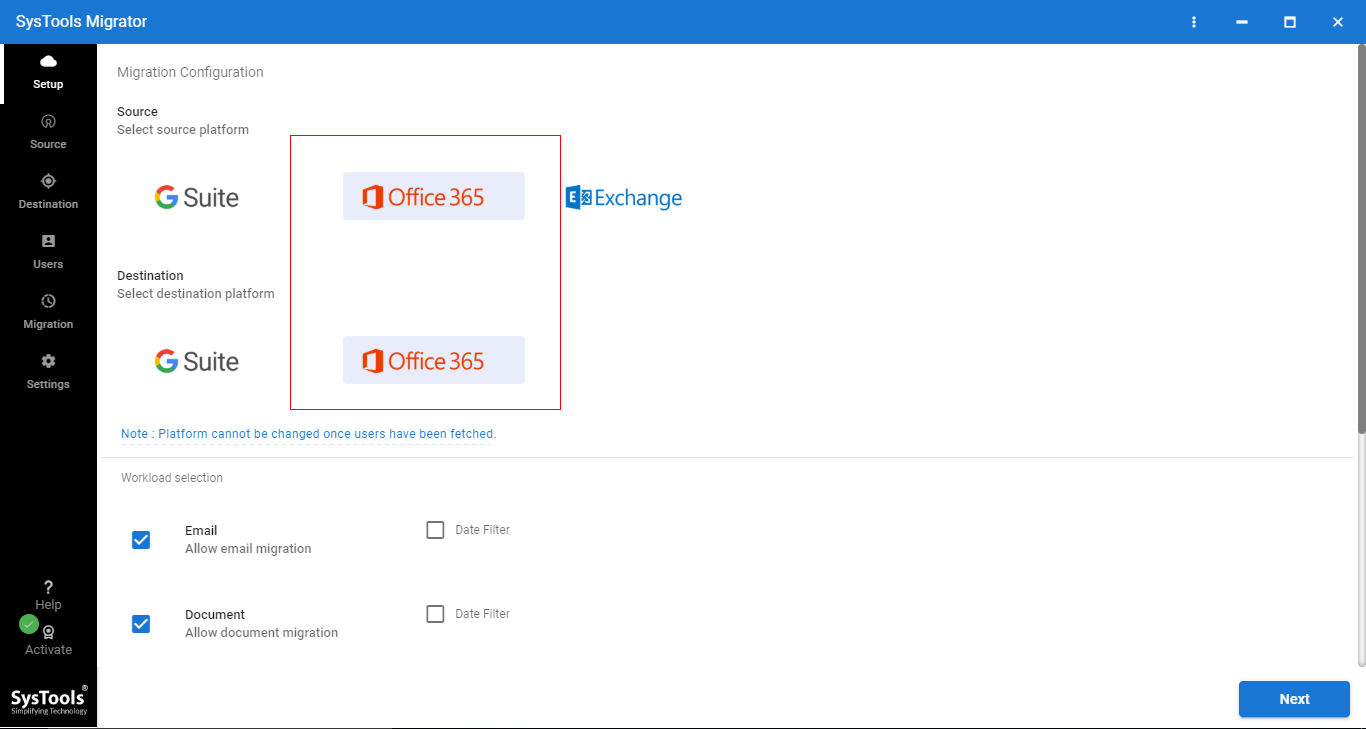 Step 2. Now, you have to select items (email, document, contact, calendar) that you want to migrate from one Office 365 account to another.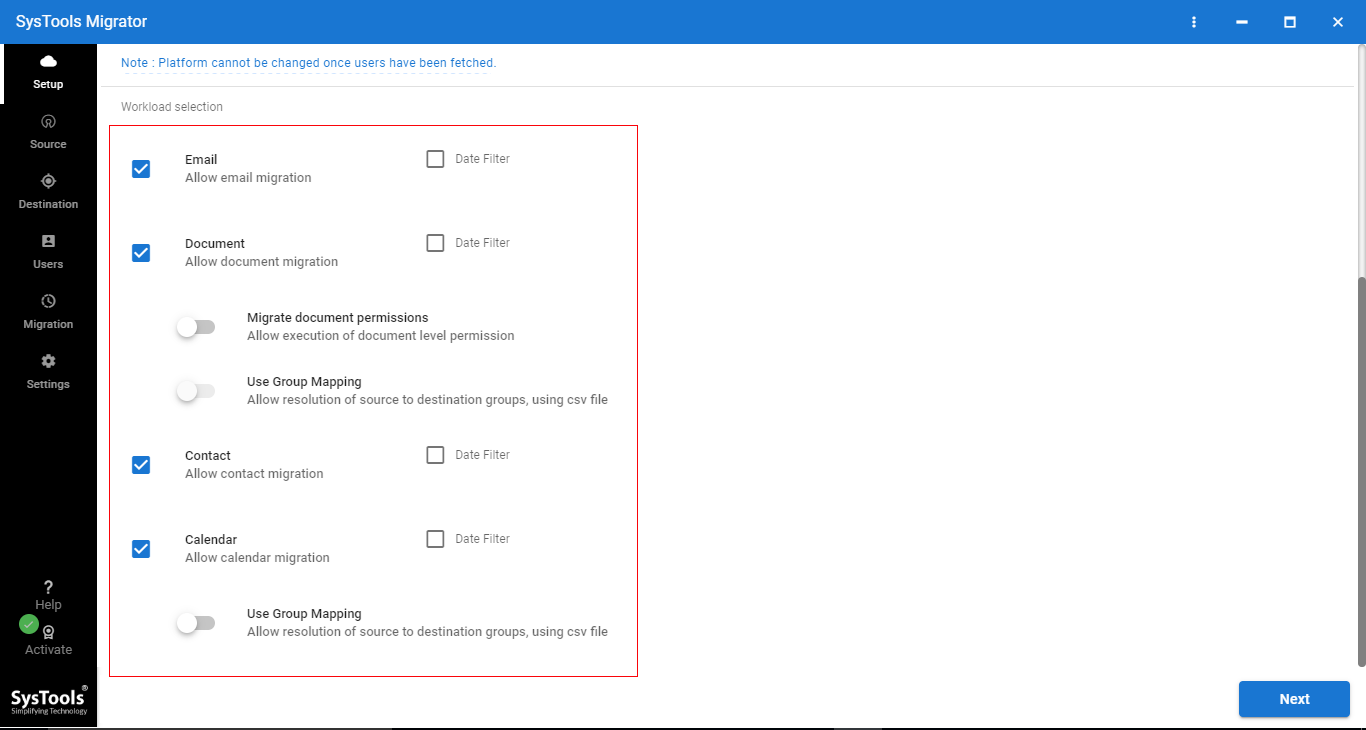 Step 3. On the same screen tool provides Migrate Document Permission, Use Group Mapping option. you can enable options as per your requirement. Then click on Next.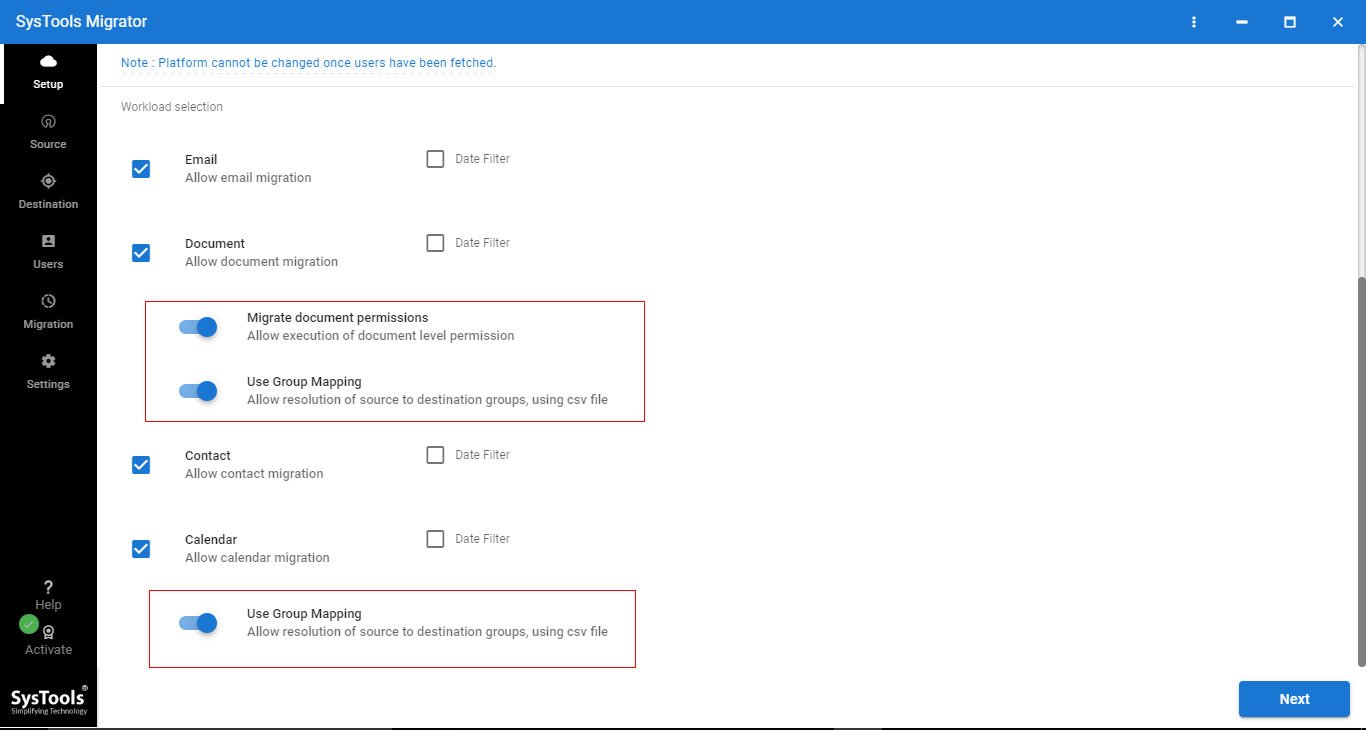 Step 4. Now, enter Office 365 source Office 365 admin ID & Application ID and click on Validate button.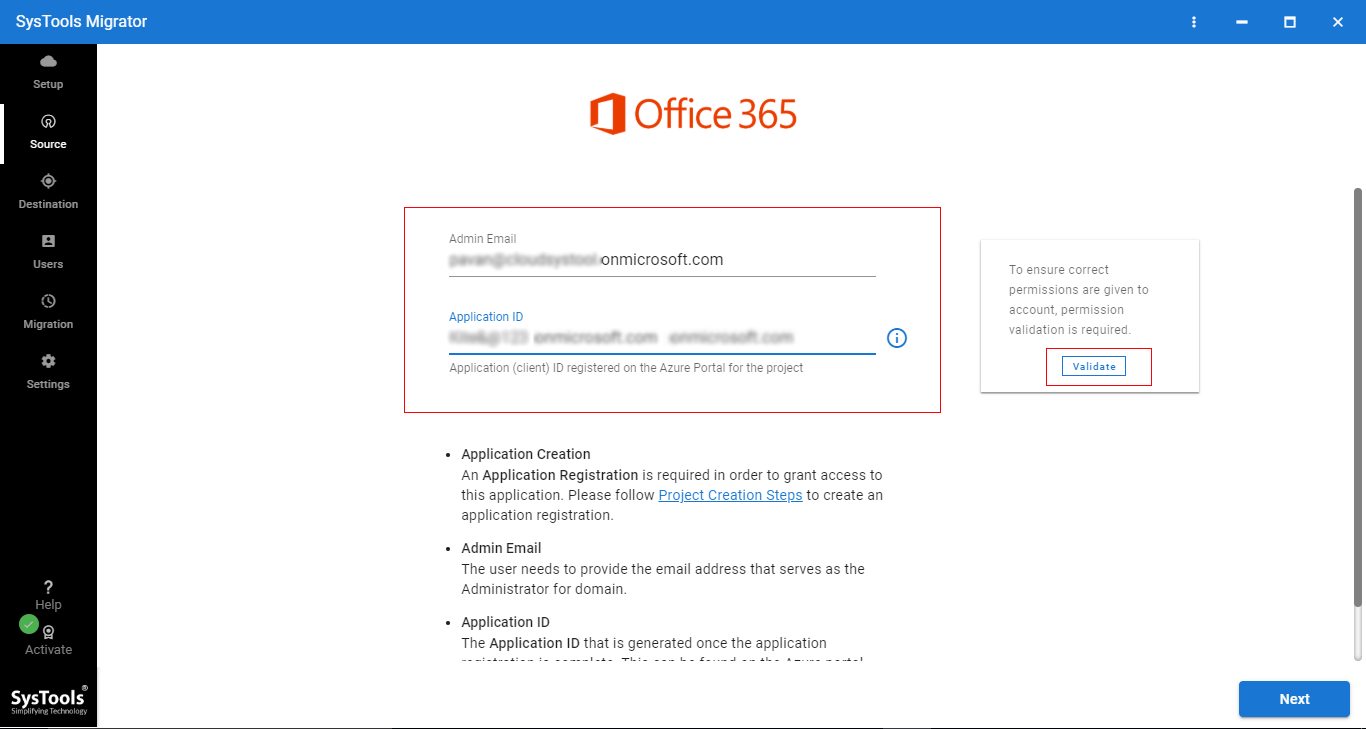 Step 5. Software will Validate permissions, once permission are validated click on Next.
Step 6. Now, enter destination Office 365 admin ID and Application ID. Then click on Validate button to migrate mail from one Office 365 account to another.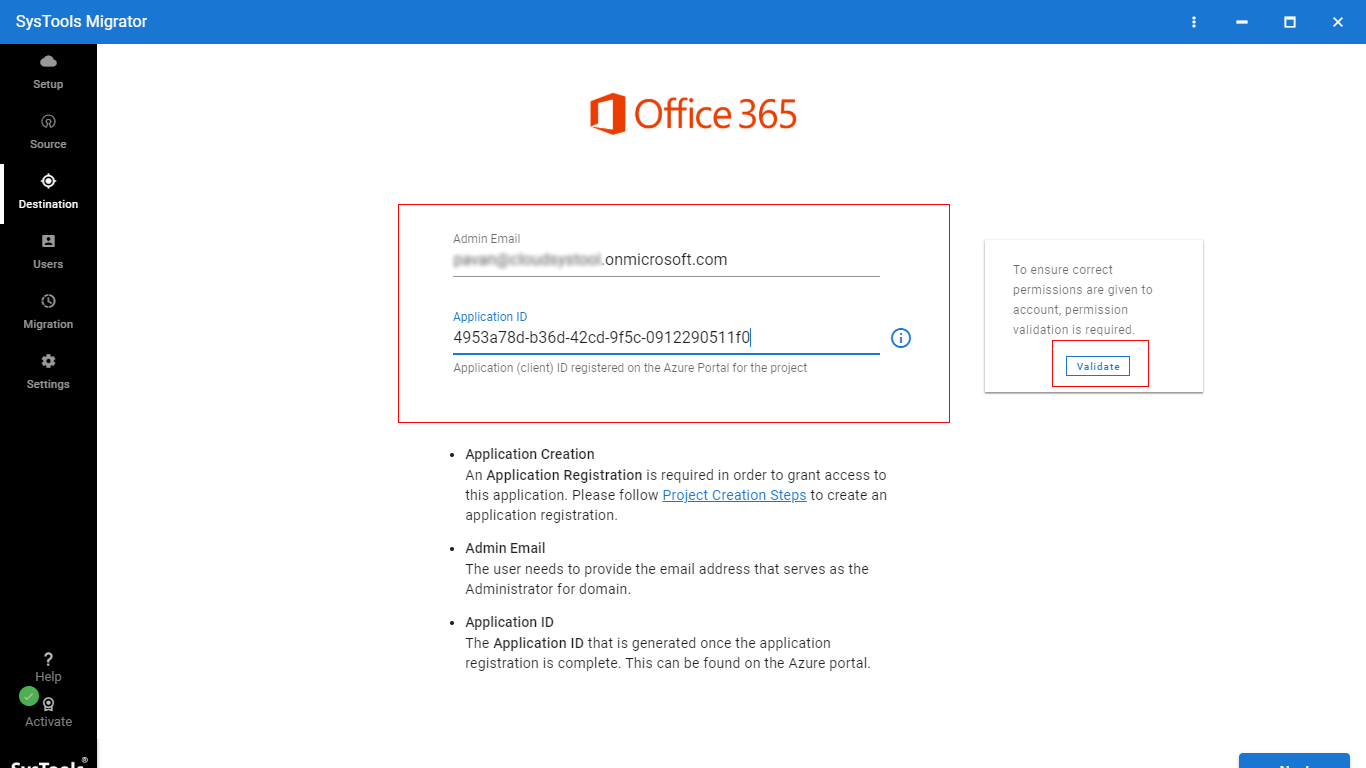 Step 7. Once the permission are Validated click on Next.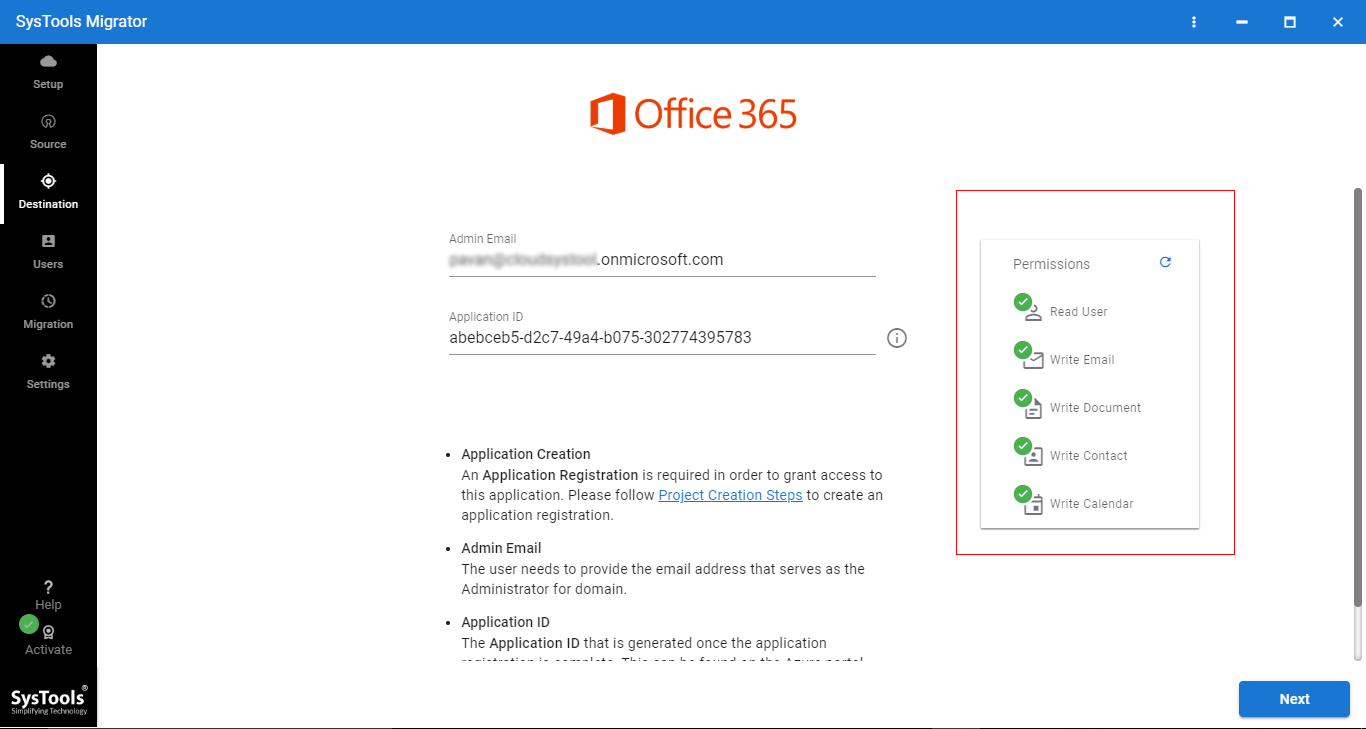 Step 8. After that, we have to create a mapping between Office 365 source & destination tenant for this software provides three options – Fetch Users, Import Users, Download Template.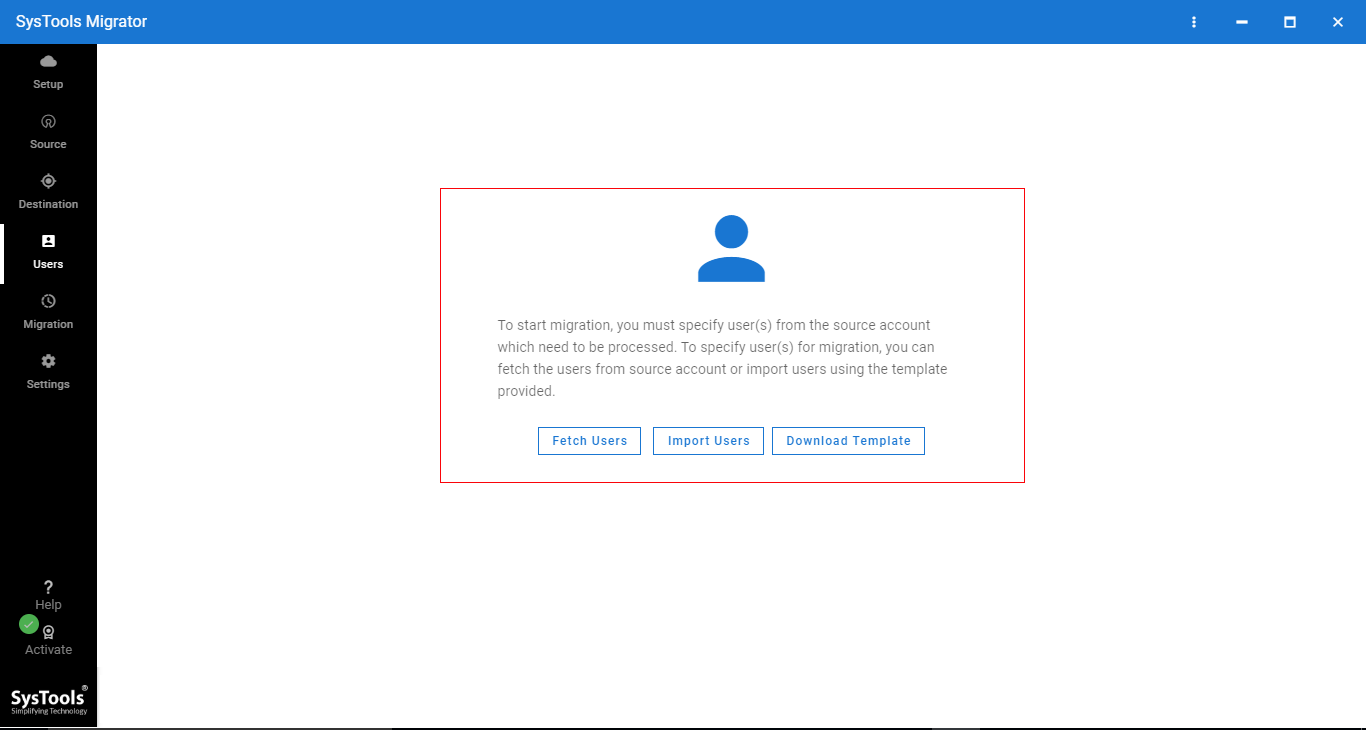 Step 9. Mapping is successfully created, now click on the Validate button to validate permissions.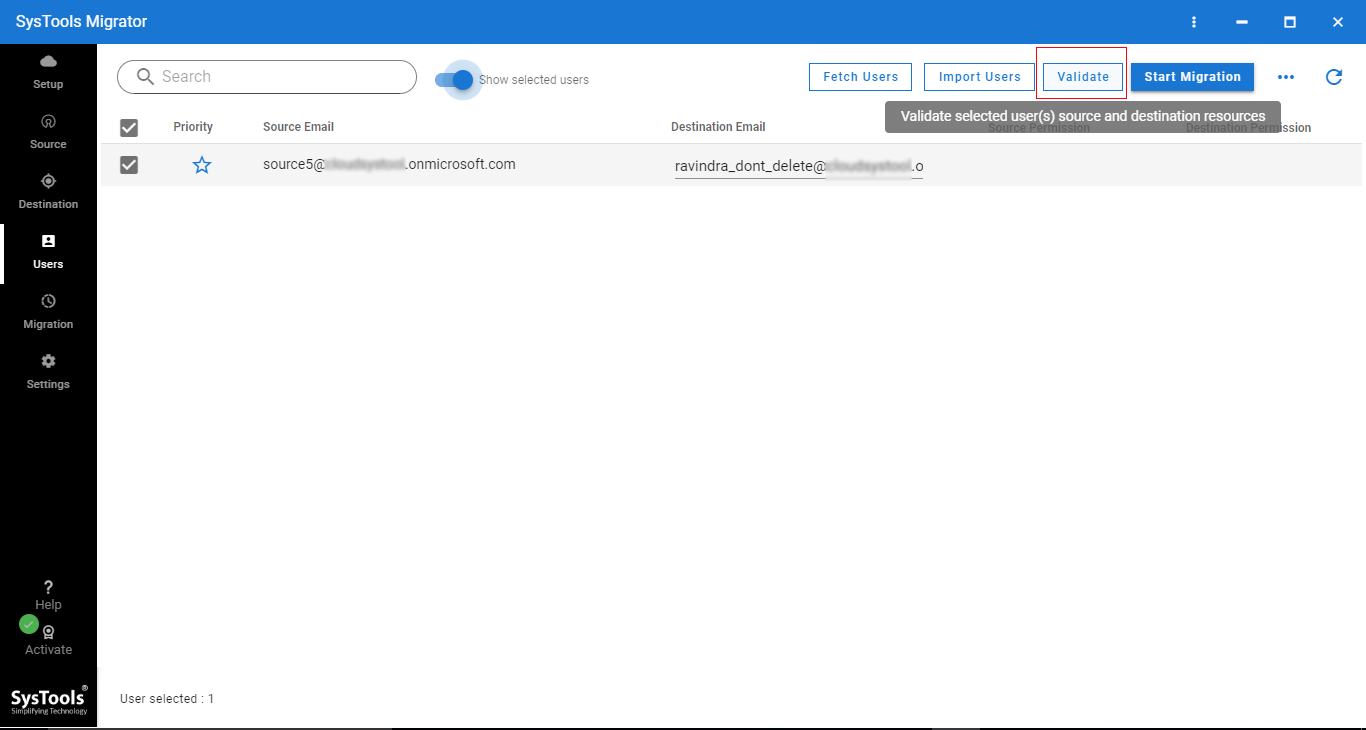 Step 10. After validating permissions click on the Start Migration button.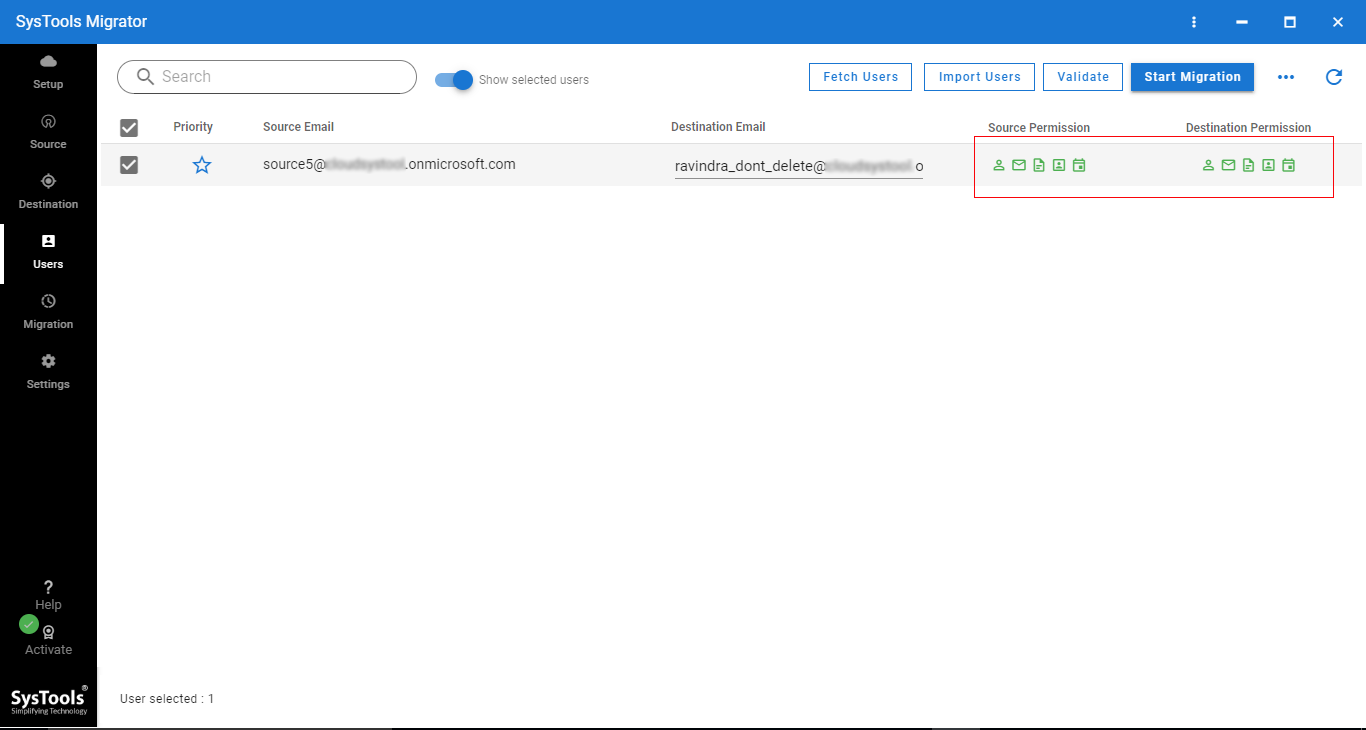 Related Post: OneDrive for Business Tenant to Tenant Migration – Quick Solution
Conclusion
In this write-up, we have discussed the process to migrate mail from one Office 365 account to another Office 365. Through this blog, we have noticed that it is a very tedious task to manually transfer the data of one Office 365 account to another.
So, an alternate solution like the professional tool by SysTools is suggested. This is a hassle-free solution that helps to transfer data from Office 365 account easily.