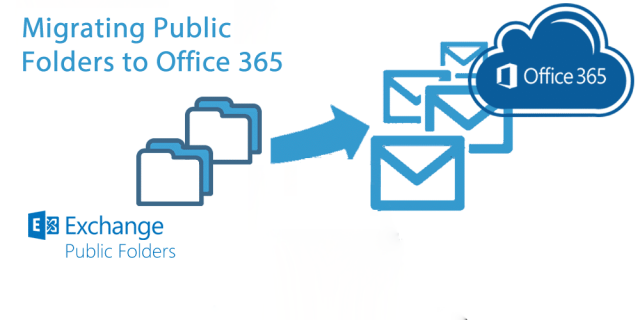 The public folder is the prominent and trusted feature provided by the Microsoft Exchange Server. It is created for communication, sharing the data among groups, etc. Simply, it works as a central data repository for the team of an organization. Due to its advancement, public folders have been used for a long time by various companies. But, it is hard to manage the huge amount of data. So, people want to migrate Exchange public folders to Office 365 account. Because public folders are officially supported by the MS Office 365. Therefore, in this article, we are going to explain how to convert public folders data from Exchange to Office 365
Move Public Folders from Exchange 2010 to Office 365
There are following steps required to be performed for converting Exchange public folder to Office 365 account.
Step 1: Download the Migration Scripts
First of all, you need to download the migration script and save all scripts in a folder. Then, proceed to the next step.
Step 2: Prepare Your Local Exchange Server
There are only a few versions of Exchange Server that supports these scripts.
1. Add your Microsoft domain to your local server New-AcceptedDomain -Name PublicFolderDestination_MigrationPF -DomainName "example.mail.onmicrosoft.com" -DomainType InternalRelay
2. You need to rename any public folders that contain a backslash "\".

3. Then, check the existence of any previous successful or failed conversion attempts.

4. Now, verify the success of conversion process.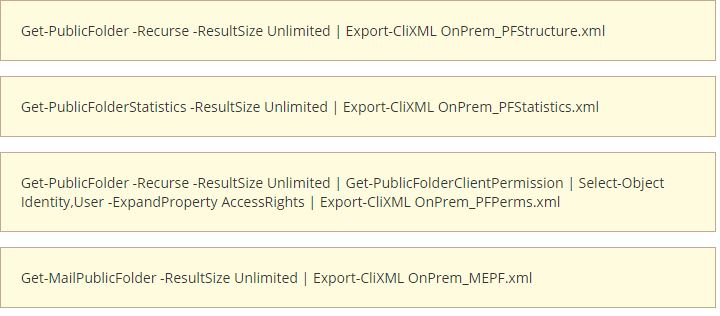 Step 3: Prepare Office 365 Account
In this step, open the Office 365 account and check the existing migration requests by following these scripts:

Step 4: Create Migration files

If a user has performed the Exchange public folder to Office 365 migration previously, then he or she needs to generate only these 2 above discussed files.
Step 5: Create Public Folder Mailboxes
Mailboxes act as the backbone for the Exchange public folder storage. We need to create the mailbox before creating public folders. Run the following scripts:

Step 6: Start the Migration
Now, you can start the migration process.
1. Go to the local Exchange Server and open the Exchange Shell. Then, change the directory and run the following scripts:

2. After that, enter the log in credentials and switch to the Office 365 PowerShell.

3. Now, run the following script:

4. Finally, start the process to convert Exchange public folder to Office 365.

Step 7: Lock Access to the Old Public Folders
In this step, you need to stop the people who are using the existing public folders of Exchange

Step 8: Finish the Process
In order to finish the migration of Exchange public, run following commands:

Alternate Way to Move Exchange Public Folders to Office 365
By using the above-discussed solution, you can transfer the Exchange public folders to Office 365. But, this method has some limitations as it takes a long time and needs high technical skills to execute the complex scripts. Therefore, users need an easy and user-friendly technique. In this case, SysTools Exchange to Office 365 Migration tool proved as the best solution. It can easily migrate Exchange public folders to Office 365 account. Apart from this, there are also many splendid features offered by this software.
Concluding Words
In this write-up, we have discussed the step by step manual procedure to migrate Exchange public folders to Office 365. But, the manual process seems quite lengthy and complex. Hence, we have also described an alternate effective solution, which can perform the migration task easily.