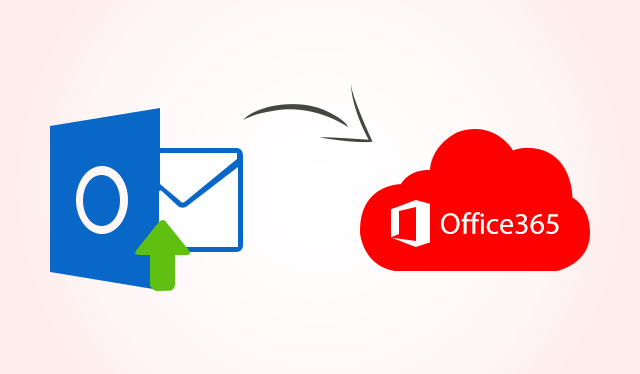 In the arena where there is high demand for migrating PST files to O365 account, users might face multiple challenges. It is so because there is the problem with the large size of Outlook data file that may lead to corruption. Users can either configure OWA account in MS Outlook or use an application to upload PST to Office 365 webmail. This blog comprises of explanation of both these procedures. One can choose any one of the illustrated measures depending upon their reliability factor. Even you can also go with the automated tool like SysTools Office 365 Import which will help to import PST to Office 365 without any data loss.
Solutions to Import PST File into Office 365 Webmail
Find the best solutions to transfer Outlook PST file to O365 Webmail.
Solution 1: Configure Office 365 Account in MS Outlook
The measure works with recent 2 versions of Microsoft Outlook i.e., 2016 and 2013. Users can utilize this email client for moving emails, address book content, and calendar mailboxes into their O365 account. Following steps will help in practically implementing the solution :
Configure a basic email id (say, Gmail) in your Microsoft Outlook program. Wait for few minutes to show up all the emails and contacts.
Add an Office 365 account in same Outlook profile and then, let the program sync with all the content present in O365.
Now export PST file from MS Outlook, which is to be uploaded in O365. This step is needed if the source .pst is not orphaned.
Once done with Step (3), go to File >> Open & Export >> Import/Export.
An Import export window gets opened in which you have to choose Import from another program or file option. After this, click on Next.
Among the 2 displayed option, click Outlook Data File (.pst) >> Next.
Continue with the procedure to upload PST to Office 365 webmail by clicking on Browse.
Navigate the location where .pst file is saved, select it, and hit on Open.
Now click on Next and select the Office 365 id in "Import items into the same folder in" field.
At last, hit on Finish to begin the process of migrating PST to Office 365 webmail.
Solution 2: Direct Way to Import PST to Office 365 Webmail
If the uploading procedure is carried away by hand then, this can be performed. The manual way is simple and easy for the small amount of data but, when it comes to large quantity, the same thing changes the data status at risky state. To carry away the things without realizing any difficulty, users can opt for an Office 365 import tool. The solution clears all the difficulties that were faced at the time of migrating PST file to O365 account. Users can first understand attractive characteristics of this measure and then, discover simple working of the same.
Features :
Enables users to upload several PST files to O365 admin or user account
Supports migration of emails, contacts, calendars, and tasks from PST file
Unique feature of incremental import from the same PST after initial attempt
Creates new folder in O365 account where imported Outlook items can be seen
Data filtering option to move selective mailboxes or data from PST to O365
Simple and Easy Steps to Upload PST to Office 365 Webmail
Download and install the setup file of Office 365 import tool.
Double-click on desktop icon of the software for its launching.
You will find login window where you have to enter the O365 username and password. Click on Login to start the upload of PST to Office 365 webmail. If the credentials are of administrator then, you have to check the checkbox of Is Office 365 admin. This will log all users to admin Exchange online account.
Click on Add File or Add Folder option to browse one or more PST files into O365, respectively. If the administrator is not impersonated then, you can add user id and password for each user.
If required then, use advance setting options that are provided to you on current panel; else go with default settings and click on Import button.
Finally, the main procedure gets started in which the tool starts with the migration of PST items in Office 365 profile.
Conclusion
The post familiarizes users with procedures to upload PST to Office 365 Webmail profile. It takes no time when users go to the Office 365 import solution. This is so because the measure is directed by aiming an immediate way to move PST files to O365 accounts. One of the best things about this software is that it does not essentially require Microsoft Outlook to be present on the source machine.