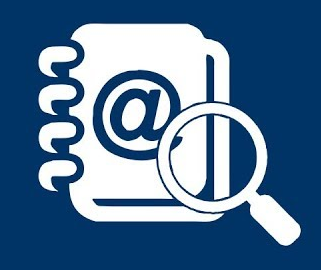 A VCF file is used to store all the contacts. Entering the numbers one by one is not feasible if the number of contacts is more. Hence, it is required to move the VCF files from one device to another in batch. But there are many users who find this task difficult like this user:
Evan Taylor: "I am downloading 1000 files of names, addresses, Zip, state from a website and the files can be downloaded only in VCF file format. I would like to open these VCF files on my personal computer. I have downloaded it in Documents/Downloads. Now I am trying to view it on my PC. Is there any way to do this? Please, can anyone tell me how to Open VCF file on PC? Any lead would be greatly appreciated."
Are you also stuck in the same problem? Does this query seem familiar to you? If the answer to this question is yes, then do not worry. The post deals with the solution to the problem which a user is facing when VCF file is not opening. The method discussed here not only helps any user to read VCF files and view content of VCF file but, also to export them to the personal computer.
Follow Workaround to Open VCF File on PC
To open the VCF file in the system, it can be broken down into two parts as discussed:
Part 1: Open the VCF file in MS Outlook
In Microsoft Outlook, VCF file can be opened with the help of Import and Export option. The complete procedure to open VCF file on PC is described in detail:
Launch the MS Outlook application.
Navigate to the File tab followed by Open and Export and then select Import/Export option.
An Import and Export window will appear on the screen. Choose Import to a VCARD file (.vcf) from the various options present and then click on Next.
From the next screen, select the destination location where you want to save the imported VCF file.
At last, click Next followed by Finish.
After the complete procedure is done, the VCF files can be opened in MS Outlook.
Part 2: Open VCF file on PC directly
This method allows a user to read VCF file without Outlook. Follow the given set of instructions to read VCF file in computer:
Press the Start button and click on the username of your system
Find the folder named "Contacts" and open it.
Select the tab button ">>" and select Import from the various options present.
Double-click on Import to read VCF file on PC.
After the whole import process is complete, the VCF file contacts will appear on the contacts folder of the PC.
Limitations of the Manual Approach
Although the manual method is free of cost and it is a very effective solution for reading VCF files, there are some of the drawbacks associated with the workaround approach in order to open VCF file on PC. These are:
It involves a large number of steps, making it a very lengthy and time-consuming process.
It requires technical knowledge regarding the different platforms and VCF files.
Any minor mistake at any point during the conversion can lead to the loss of data.
Hence, to overcome all these issues, users can go for an alternative solution.
Alternative Solution
To avoid the drawbacks of the manual approach, one can easily access and read VCF file using an automated solution i.e. SysTools VCF/vCard Viewer. This is the professional solution to open VCF file on PC, view and read VCF contact files. The user interface of the tool is so simple that even a novice user can use it without any issues. Some of the advantages of the application are:
Display all the contacts saved as VCF file along with the images
Open, view and read multiple VCF files in batch
vCard files can be sorted according to the folder
Supports both types of VCF files: Single and Multiple contact files
Information regarding each VCF file can be previewed
Modified or altered VCF files can also be opened
Display the number of contacts count in a single VCF file
View VCF files from multiple platforms like iPhone, Android, Entourage etc.
Compatible with the VCF file of version vCard 2.1, 3.0, and 4.0
Supports Windows 10, 8, 8.1, 7 and all other below versions
The Bottom Line
Consider a situation where all the VCF files are saved in the mobile phone and the phone is not working. In that case, it is required that VCF files should be backed up to some other device, say PC. But, the question is how to open VCF file on PC? To resolve this query, a manual method has been discussed in the post. But it is convenient and safe to use a freeware and accurate solution to view VCF files on PC as discussed above.