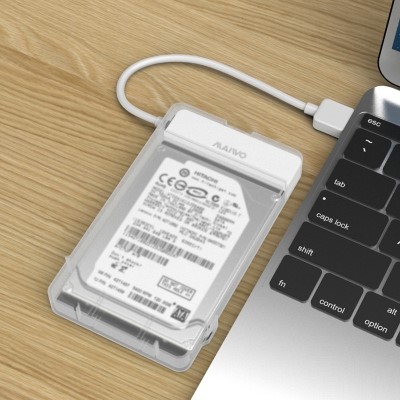 Are you working in a publishing/printing press or work as a graphic designer or photographer?
Then you will have an idea about TIFF files. Tiff files have been used since 1980 as a standard file format that is capable to store scanned images. It is an industry-standard designed image file format.
It provides lossless compression that can maintain image integrity and clarity altogether. Likewise, it's not a surprise that the user will panic when he finds TIFF files corrupted.
In this blog, we will learn how to recover corrupted TIFF files. It will cover its uses, reasons for corruption, and also straightforward solutions to regain them in their original format.
User Query #1. Computer Crashed and Destroyed TIFF files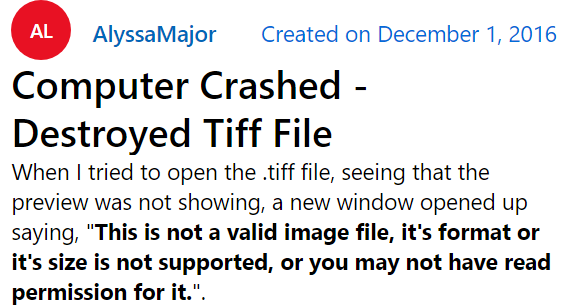 User Query #2 How to recover Corrupted TIF file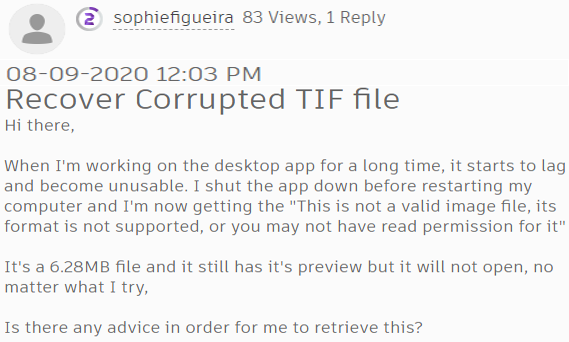 User Query #2 Can I Fix the Corrupted TIFF File?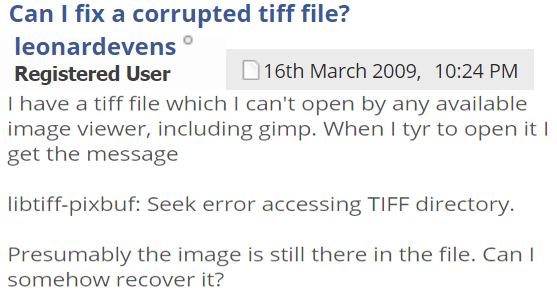 About TIFF Format
TIFF is an image file format known as "Tag Picture File Format" or "Tag Picture File Format." It is often used for scanned documents and has been used in various forms since 1980s. Also known as TIF format, it dates back to the days when only three characters were available on operating systems with many file extensions. The major advantage of the TIFF is that it provides flexibility and adaptability.
TIFF files are often used to represent scanned documents, including legal documents that must be kept digitally.
The format is well-defined, this is the reason having such documents will enable programmers to decode well-formed TIFF files. Different TIFF variants are used for various purposes such as GeoTIFF files containing geographic data.
TIFF provides the most supported format on all platforms. Usually, large files are used to store original photos or artwork without quality loss.
It can process images and data within a single file that includes header, tags, size, and image data arrangement and also applied image compression. For instance, a TIFF file contains JPEF format and also Pack Bits compressed images.
Moreover, it can also be presented in any category, including grayscale, color palette, or full-color RGB color system. This is the reason it can be used on multiple computer platforms, for various image file formats.
It is useful for archiving images for further editing, transporting, and storing without losing image quality. BMP file format, which is a lossless format, is less flexible than TIFF.
Common Reasons for TIFF Images to Be Accessed or Deleted:
Unintentional image deletion while files are being deleted or previewed from your computer or external storage medium.
Incorrect removal of the external memory drives from the camera to the system while transferring photos or taking pics in the camera makes TIFF files inaccessible or loses the data.
Unintended effects from Antivirus programs during drive scan that can delete the files from the system.
The unwanted formatting is another reason for losing TIFF files from your computer.
While creating multiple partitions, files are inaccessible due to improper partitioning of the hard drive.
Corrupted file transfer is also a major cause of file corruption and loss. This makes the image inaccessible and the user is considered to be gone.
Recover Corrupted TIFF Files in Original Format
Steps to help you repair damaged tiff files from the hard drive are listed below. Please follow these steps to recover virus-infected files from external hard drive:
A brief guide of Data recovery software full version:
Select the drive from which you lost the data to recover deleted files from a Toshiba external hard drive
Click on Scan and wait till the program completes the scanning.
Preview the recovered TIFF files on the program panel.
Select the required TIFF data files or save the entire folder.
Provide the location and save the recovered deleted files from hard drive
Conclusion
TIFF files play a crucial role in professional publishers, photographers, and digital printing. Users panic when they realize the TIFF files are corrupted and unable to access them. To fix these issues, we have brought a direct solution for how to recover corrupted TIFF files. Regardless of where the files were deleted and what are the causes you can still recover them while maintaining their integrity. Be sure to avoid any data modification that activates overwriting. This can complicate the recovery of TIFF files.