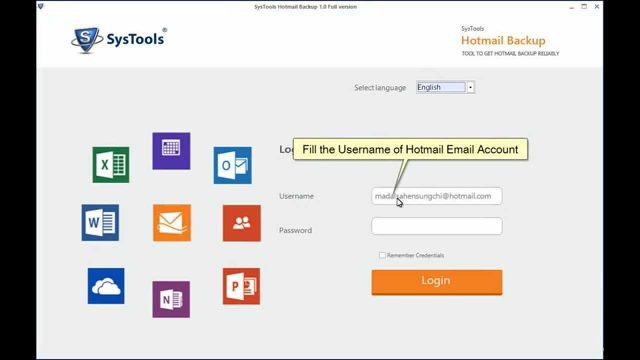 After receiving some queries inquiring about the same thing i.e., How can I save Hotmail email as MSG files, here we are with the solution? Read ahead and know the answer to all your Hotmail backup questions.
In this era where email applications dominate the communication market, internal competition is pretty fierce. Webmail services compete to stand at the top among their counterparts. Hotmail is one such player in this race. Now known as Outlook.com, Hotmail has a user base numbering in millions. This makes it a forefront runner along with Gmail, Y!Mail and other webmail applications.
Why do Users Save Hotmail Messages?
Now, although Microsoft won't lose the Hotmail user's data on its end, no one can deny the errors made from the human side. From accidental deletion of data to intentional hacking of account, Hotmail is not free from data-loss issues at all. Other than this, in multiple scenarios, users require to save the messages from Hotmail in specific file formats. In today's case, that format is MSG – the file which contains a single Outlook message.
By downloading the Hotmail messages into MSG format, a user can access those file in Microsoft Outlook account anytime. It not only works as an efficient way to back up the emails but also serves as a convenient alternative to access the emails locally.
How to Save Hotmail email as MSG file Conveniently?
Before moving ahead, users need to understand that there are no direct means of downloading the emails from Hotmail to MSG files. Hotmail does not provide any sort of export mechanism for users to take advantage of. That is why we are introducing an automated means to backup Hotmail account emails to the local machine (in MSG format). The reason for selecting this Hotmail Backup Tool lies in its smooth functionality and high-quality user experience. Not only that, we found its features to be extremely useful during the saving process. They certainly add to the functionality of the tool and makes it's more convenient for users.



Let us see how the Hotmail account emails can be saved in MSG format with this automated tool. The whole procedure is explained in detail with every if and but related to the software. There will be no requirement of any external help if the users follow the guidelines in the next section.
Note: The following method is performed on Windows OS. However, the tool is also available for Mac platform.
Stepwise Guide:
1. First, Install and run the software solution on your system
2. The initial screen will appear like shown below. Enter your Hotmail credentials to enable the software to access your account in a secure way. Click on Login button.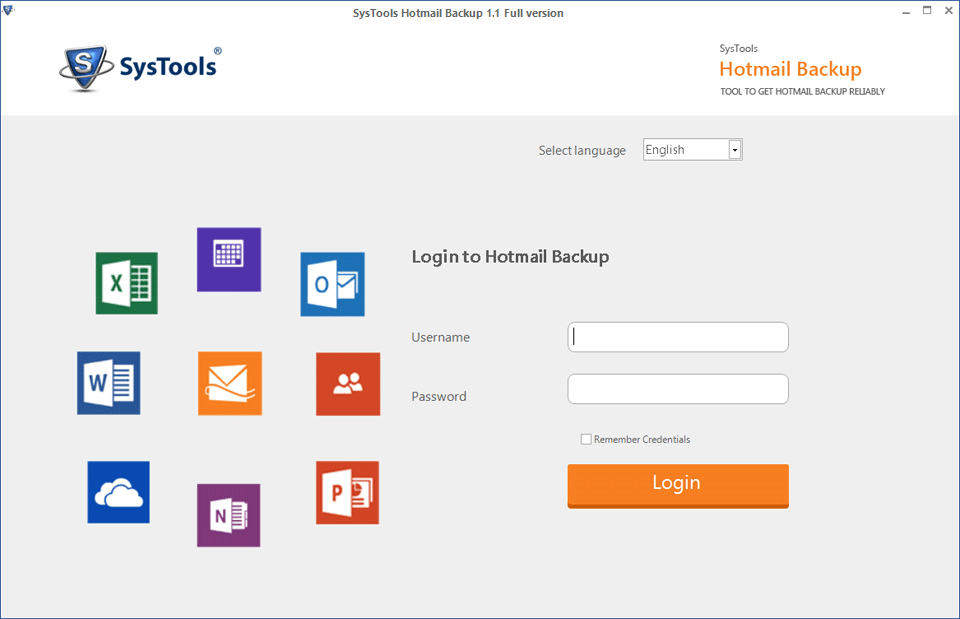 Users can also choose their preferred language to operate on the software. A total of 6 different languages are available to choose from including English, German, Dutch, Spanish, Portuguese and Japanese. It helps a diverse audience to help save their Hotmail email as MSG file.
3. On the next screen, users need to select the appropriate file format to save the Hotmail messages. In this case, select the MSG file format.
4. Now, set the preferred destination location where the Hotmail emails will be stored as MSG files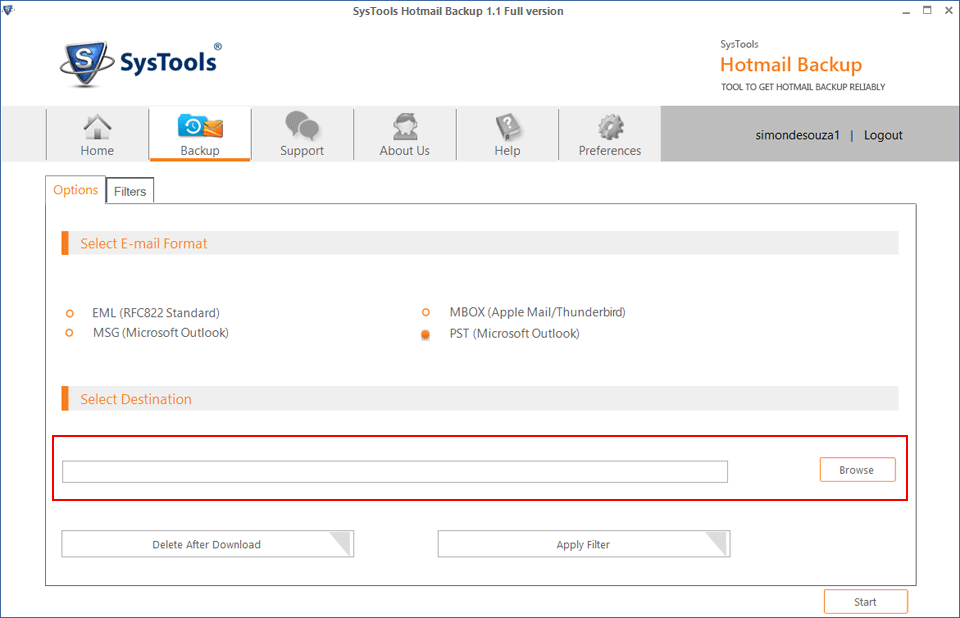 5. Users can find two additional buttons in the bottom pane of the software. The first option i.e., Delete After Download provides users with a unique facility. If the users want to empty their Hotmail mailbox once all the messages are saved locally, they can make use of this feature.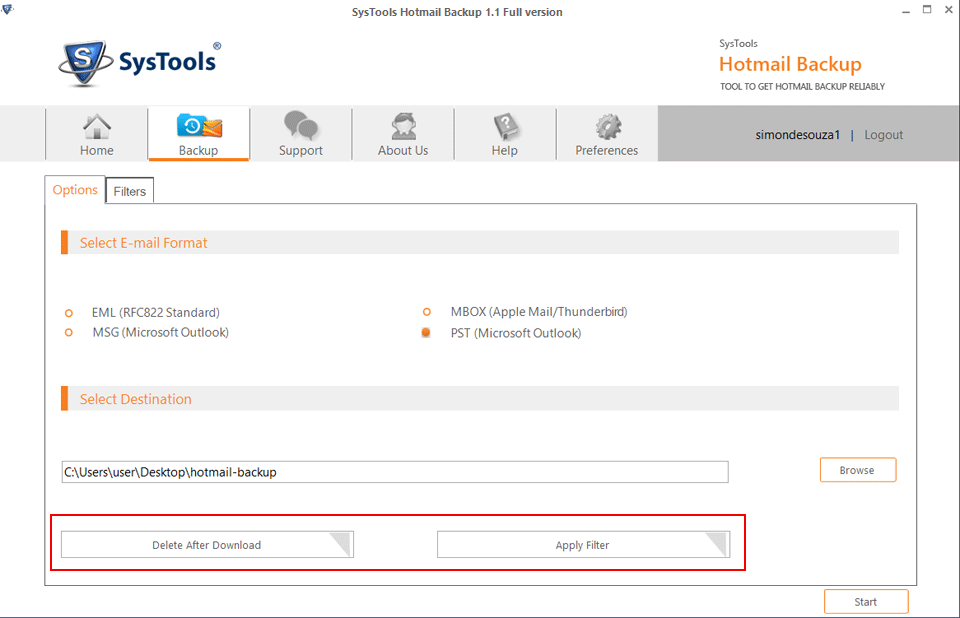 6. The other option is the Apply Filters. Upon its selection, a filter tab will open asking users to select folders that they want to save. Users can also choose to filter out specific email messages based on selected date range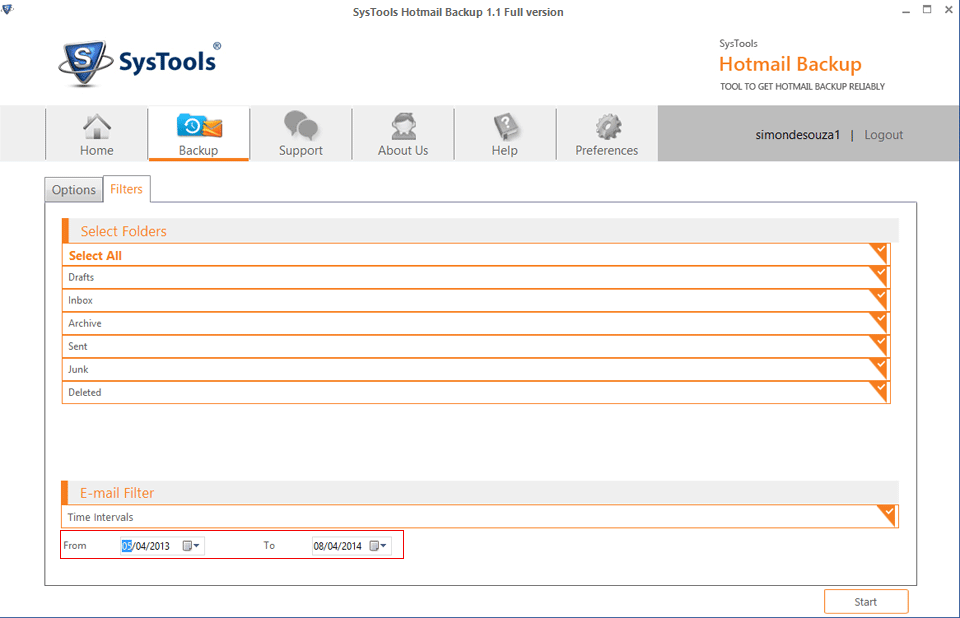 7. Now press the start button and the software will start saving Hotmail email as MSG files. Users can choose to pause and resume this process at will.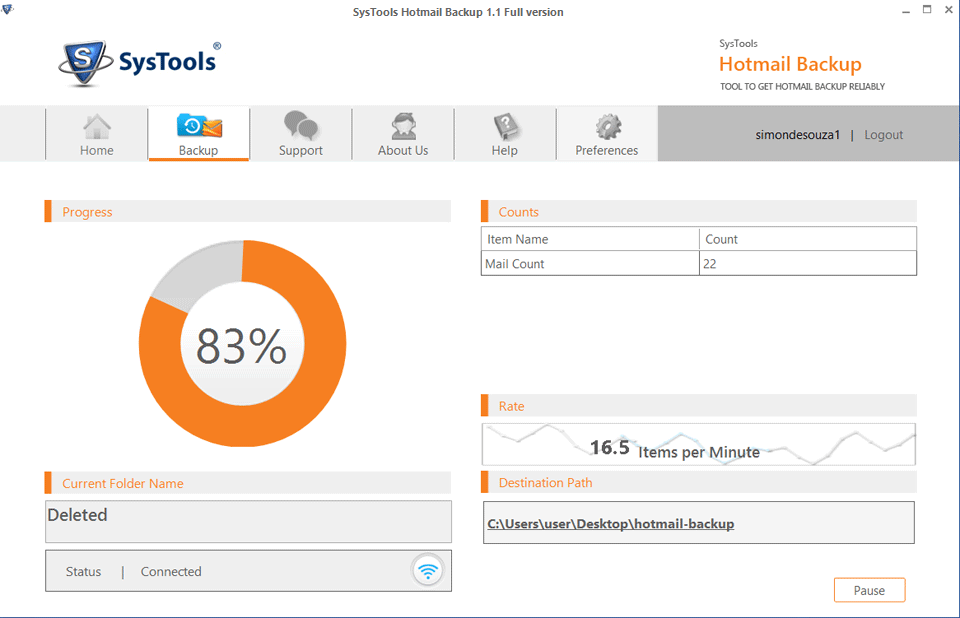 The best thing we analyzed about this automated software is its ability to perform an incremental backup of Hotmail data. What this means is if the tool is closed abruptly due to any reason- intentional or not, once opened it will resume data backup right where it left it.
Concluding Lines
Downloading a copy of webmail emails such as Hotmail does not come as a surprise anymore. It can be due to increasing incidents of hacking, unintentional deletion of data or requirement of having the messages saved locally. We came across one such scenario consistently searched by users i.e., How to save Hotmail email as MSG files locally. The perfect solution for this query is exactly what this article intends to provide you with. The discussed automated software is a renowned tool and will address all your needs without any issues.