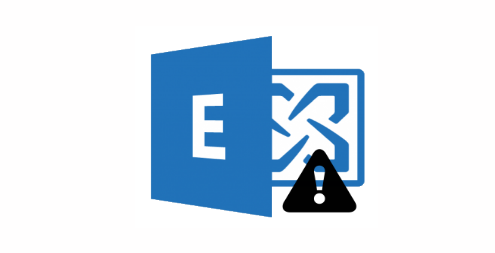 The Latest version of Microsoft Exchange Server application is Exchange Server 2016. It includes many advanced features as compared to its earlier version i.e., Exchange Administration Station (EAC), large list view, notification viewer and many more. Therefore, by attracting towards these features many organizations and individual user are migrating from previous to latest version of Exchange server. The process of migration is a rugged job. In case of any Exchange Server corruption it shows a message, this mailbox exceeded the maximum number of corrupt or missing items that were specified for this move request. To understand the error lets us consider a scenario.
"I was moving my mailboxes from Exchange Server 2007 to 2016. I tried to export around 150 of mailboxes, most of them were successfully migrated but few of them displayed an error message, Error:

This mailbox has exceeded the maximum number of corrupted items. Before exporting the data, I have set the limit of 50 items to allow the corrupted files. Now, I have corrupted items which has exceeded its limit. Can anyone help me to troubleshoot the error?"
While migrating mail items any mistakes during the process may lead you towards corruption of Exchange mailbox and may show an error message. Therefore, before resolving the error, it is important to know the root cause of this error.
Causes Behind The Error: "This Mailbox Exceeded The Maximum Number Of Corrupt or Missing Items"
The possible cause of the error is given below:
Exceeds the limit of Corrupted Items:
Exchange server provides an option to skip the corrupted items by setting the number of mail items i.e., 50, 100 or 200. The error occurs when it exceeds the permissible number of corrupted items and the migration process get stopped.
Exchange Server is corrupted:
If the Exchange server from which the items are exported, is damaged then, the mailboxes cannot be migrated. Because if the exchange server is corrupted then its data also be corrupted and as a result, it shows an error.
Resolve: This Mailbox Exceeded The Maximum Number of Corrupt or Missing Items
To export mailbox a user has to remove the error first, if you are also encountered the same issue then you can troubleshoot it by using any of the three approaches.
Powershell Command (increase the limit of corrupt mailboxes)
By using ESEUTIL Command (repair corrupt Exchange mailboxes)
Identify Corrupt Mailbox Item and Eliminate it from Quarantine
Using Powershell Command
A user can increase the limit of corrupt mailboxes and skip the damaged items by using PowerShell. It executes all sort of complex commands. Follow the steps listed below, increase the limit of corrupt mailboxes:
Go to PowerShell Command
Run, Get-MoveRequest command, click on Enter
List all the mailboxes which are unable to migrate
Now execute Set-Move Request command with value as 100
Note:
If you set to skip corrupt items close to 50 then, you have to accept large data loss.
To perform this manual method, one must have Admin rights.
ESEUTIL Command
ESEUTIL is an inbuilt tool in Exchange Server, it is well known as an administrator. It is useful for a purposes to recover corrupted databases, defragmenting, reducing their size, checking their integrity etc. Admin rights are necessary to use this utility.
Recover corrupted database by using ESEUTIL command with /p switch
Defragment the recovered database with the help of Eseutil/d command
Use the ISInteg command to check the database.
Identify Corrupt Mailbox Item and Eliminate it from Quarantine
If other approaches are unable to troubleshoot the error, then go for this method. This technique is not generally preferred because it disables the isolation option and permits damaged mailbox to be a part of the migration process. Therefore, to use this technique follow the below mentioned steps:
Execute Get-mailbox-statistics-identity to find the GUID (Globally Unique Identifier) of the damaged mailboxes
By pressing F1 key find registry entry
HKLM\SYSTEM\CurrentControlSet\Services\MSExchangeIS\Private-(db-guid)\Quarantinemailboxes\(the mailbox guid)
Change the key that specifies GUID
Now, use the iisreset command to restart IIS
This method will eliminate the corrupted mail items from quarantine.
Read: Resolve Exchange Pub1.edb Corruptions
Use Third-Party Solution
Exchange Mailbox Recovery tool provided by SysTools is the advanced software which easily repair and recover corrupt Exchange database file. The scan mode option i.e. Quick and Advance scan option recover offline/dismounted minor and major damaged/unhealthy EDB file.
Also, the advance scan recovers hard deleted Exchange mailboxes and data item from loaded .edb file. Now users can recover permanently deleted email from Exchange database file and other items. After recovery, this utility provide option to export the Exchange EDB mailboxes into the Live Exchange Server, Office 365, and MBOX, MSG, PST, EML, HTML, PDF file format.
Wrapping Up
In spite of using these methods, if you are still not able to resolve the error that is, this mailbox exceeded the maximum number of corrupt or missing items then, a third-party tool is the only option mentioned above to repair corrupt Exchange mailboxes and EDB file without losing any data. Hence, it is suggested to proceed with a risk-free solution as advised. This is an expertise solution to remove the error, encountered due to the corrupted items.