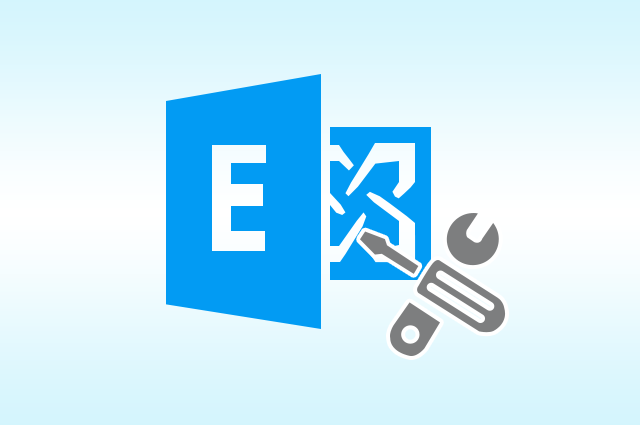 To recover corrupt Exchange database should be the first step for an admin to save the Database. So, users can access their crucial Exchange Mailbox data. One or the other day, all Exchange Server Administrators go through the corruption issues of the Exchange database. Corrupted Exchange database is similar to a trigger for a psychological breakdown of the battlefield.
The moment they come across such a situation, they insanely start unusual methods for recovering the Exchange database. In fact, this is a common problem where admin faces the logical bugs called, User Mailbox Damage. Users' mailboxes hold emails, contacts, notes, and other related information stored in a file named EDB file. 
One common reason for the corruption of EDB files is the overloaded Exchange Server's data repository as they are storing all data in a structured manner and when the database gets full then a common error like "Jet Database Engine error", "Edb.log errors" occurs.
The reason that Damage Exchange Database
There are a lot of common causes that lead to the damage of the Exchange server. The serious breakdown to repair corrupt Exchange 2003 database was observed because of it old dated file management system, whereas log file handling in Exchange 2010 database remained the same. Few of the well-known reasons are mentioned below:
– Abrupt system Shut Down.
– Server Downtime/ Server Dirty Shut Down
– Header Corruption.
– Virus Attack
– JET Engine Errors
Repair &

Recover Corrupt Exchange Database Manually
If you have noticed we mentioned the common errors and reason why they occur. Depending on the degree of corruption within the database, it might not be possible to mount it to perform a traditional backup. A cleanup process could be done before recovering.
The process to repair corrupt exchange 2010 database  can be done by following the below-mentioned methods:
Backup Exchange Mailboxes: This is the first and foremost step that a user must perform before initiating any process. Probably, the recovery procedure can lead to loss of mailbox components. It is highly recommended to take a backup of the mailboxes.
Verify Your Application Logs: Application log files can help the user to detect the actual cause which is responsible to recover corrupt Exchange database. The following procedure helps you to show the application log:
Click on

Start

and then select

Programs-> Application Tools-> Event Viewer

Select

System Log

in the

Console Tree

In the details panel, click on

Source

to locate appropriate entry for any of the Exchange service

s

to sort the log in alphabetical order Next, double click the log entry to launch properties page to recover the corrupted Exchange database

I

n

View

menu

select Filter

to filter log and display entries for particular SMTP

Next,

in the

System Log Properties

select

SMTPSVC

under

Event Source

list

and

select a definite set of events in the

Category

list

Click

OK
Run inbuilt Utilities: To run Exchange tools globally on the Server to repair corrupt Exchange 2010 database, During Exchange setup, several tools such as Eseutil and Isinteg are installed by default at "..\exchsrvr\bin" directory. Exchange 2007 Mailbox Repair using Eseutil utility. You can perfectly fix, recover & restore Exchange 2007 mailbox to PST with complete whole procedure.
Open Terminal and run the query 'C:\Program Files\Exchsrvr\bin directory'

Next t

y

pe

exe to 

Run Eseutil with p '

Eseutil\p

'for danaged files.

Run Eseutil with switch d '

Eseutil\d

' to defrag the recovered files

Run integrity check tool "

Isinteg"

to analyze integrity 

"c:\program files\exchsrvr\bin>isinteg -s servername -fix -test alltests"
Next,

run

Isinteg\g

to recheck the EDB accuracy parameters

Use the administrative tools to mount the recovered

EDB

.
Exchange 4.0, ESEUTIL was one of the go-to utilities for any administrator to get the damaged database, but the database now is of great size. The method is not applicable to big EDB files.
Error-free Approach to Exchange Database Repair
The above-mentioned technique is a little tricky and the person who is not having the proper knowledge won't be able to recover their database. If the user doesn't want to get into complexity then SysTools Exchange Recovery software is the best solution.
The software is capable to recover corrupt Exchange database. It can manipulate a large volume of data from corrupt EDB (Exchange Database) files. It looks after the security and integrity of data and provides Date and Time-based Filtering to restore emails including attachments, calendars, tasks, contacts, notes.
User can export EDB file and Mailboxes into various file formats such as HTML / PDF / MSG / EML / PST / MBOX. It is compatible with Exchange Server 2016, 2013, and all other previous versions. In addition, the tool can also export recovered data to a live Exchange Server as well as Office 365, which not all software could probably perform
Key Features Of Exchange Recovery Software
The tool supports private.edb and public.edb file
It recovers highly corrupted Exchange Database file
Users can preview recovered EDB file data items: emails, notes, tasks, journals, contacts, calendars
Remove email encryption SMIME/OpenPGP from Exchange Database File
Provide Date and time-based filter to export data of a certain period of time
The file naming convention save Exchange Emails in different file formats such as EML, MSG, MBOX, PDF, HTML
Step by Step Process to Recover Corrupted Exchange Database
Step 1: Download, Install and Run the software
Step 2: Click on Add File > Load .edb file
Step 3: Click on Advanced Scan option to remove corruption from EDB file > Click Add
Step 4: Preview recovered Exchange Database > Click Export
Step 5: Select the recoverd EDB file > Click on Required Export option > Click browse to set target location > Click Export
Conclusion
Repair corrupt exchange 2010 database was the most common and most asked query that we were coming across. As the .edb file gets damaged, Server Admin will need an Exchange Database Recovery tool to recover users' mailboxes from it. The outstanding features of the software make it a reliable, convenient, and output-driven. The provided manual, as well as Third-party tool, would help Server admin to get enjoyable experience in the process to recover corrupt Exchange database.