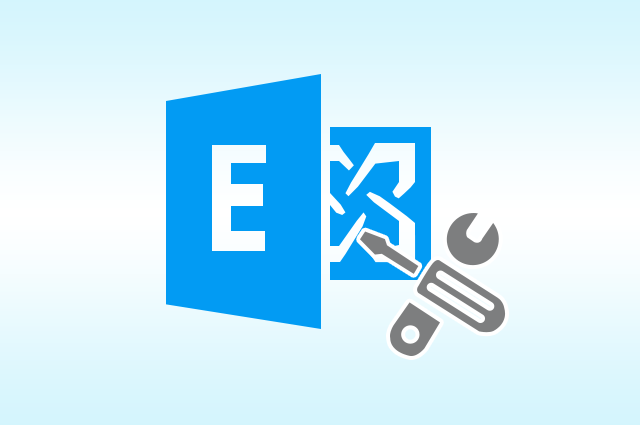 If you are looking for an appropriate solution to resolve the Exchange Dirt Shutdown error, then you are reading the correct article. In this write-up, we will guide you to solve your problem in an efficient way.
Microsoft Exchange Server in conjunction with Outlook application is one of the most popular emailing application used by many organizations to keep business communication smooth and cost-effective.

In addition, the Microsoft Exchange also provides comfort and flexibility to its users and make it easy for them to access the mailbox data either from Outlook or from Outlook Web Access, depending on their needs & preference to avoid errors like Exchange dirty shutdown.
However, to store the user mailbox data, Microsoft Exchange uses EDB files. This will keep all data like a backup repository to overcome any disaster in future.
But, like any other file format, the Exchange EDB files that store data is also prone to corruption. Exchange dirty shutdown error is also a result of corruption, which a user may encounter because of any abnormal termination of the information store. In such cases, it displays an error message like:

Therefore, to fix this error in just a few number of clicks without any efforts, a user is simply recommended to use SysTools Exchange Recovery Tool. This automated software can easily repair Exchange mailboxes 2003, 2007, 2010, 2013, & 2016 without any loss of data and can be used on any version of MS Windows.
About Exchange Dirty Shutdown State
Microsoft Exchange Server database is basically designed on JET engines. It includes log files that play a vital role in keeping constant records of all input and output performed on Exchange EDB file.
If these log files are not committed to the cache memory and the system shut down in between suddenly, it generates a JET engine error known as DIRTY Shutdown error ( JET_errDatabaseDirtyShutdown error ). The result of such error is inconsistent in Exchange database.
Causes of JET_errDatabaseDirtyShutdown error in Exchange
Every error must have some reason behind it, same is the case with Exchange Dirty Shutdown error. The main cause of this error is inconsistency in the transaction log files due to this STM & Exchange EDB files are not detached properly from it.
Therefore, Exchange database goes in a dirty shutdown state and when a user tries to open EDB file it displays Exchange Dirty Shutdown error.
After Effects of Exchange Dirty Shutdown Error
When a user encounters a dirty shutdown state, it displays the following error message:

ERROR: database was not shutdown (dirty shutdown)
Exchange is not able to mount the database
Verify the state of Exchange Database
In order to make sure whether the database is detached properly or not from the transaction files, a user needs to check the state of database shutdown. To do this, follow the steps given below:
First of all, click on Start button and then you need to type cmd in the Run textbox and press Enter key
Now, run the following command for the private folder:

For the public folder, run the following command:

Now, to confirm the state of Exchange database state, check
If it is the clean shutdown state, then database is detached properly.
If it is the dirty shutdown state, then transactions are not committed to the Exchange database.
How to Troubleshoot Exchange Dirty Shutdown Error
To fix the JET_errDatabaseDirtyShutdown error, it is necessary to bring the Exchange database back to a clean shutdown state. Now, to do the same, follow the steps mentioned below:
First of all, you need to backup of the complete Exchange database files like log files, private and public folder files, and STM files. After that save it to some safe location on the local machine. Moreover, make sure that there is sufficient space in the system to perform the repair process successfully.
Now, you need to use Eseutil, which is an inbuilt repair tool of MS Exchange Server used to check the Exchange database consistency
After that, execute the following command:

If your Exchange database is affected by dirty shutdown state, then you need to execute the following command and perform soft recovery on the corrupt EDB files:

After that, you need to again check the consistency of database. If it is still in an inconsistent state, then execute the command given below and perform hard recovery on the corrupt Exchange EDB files:

Next, to defrag the Exchange database store run the "Eseutil/d" command on the application
In last, again check database integrity by using another tool "Isinteg". For this, run the following command:

Expert Solution to Recover Corrupt EDB Mailboxes
Exchange Recovery tool is the professional software designed & developed with an advanced algorithm that IT Experts, Exchange and Naive users use to recover Exchange database mailboxes from corruption. This utility provides dual scanning option (Quick and Advance scan) that repair & recovers offline/dismounted Exchange corrupted EDB file without any data loss.
To remove minimal corruption click on Quick scan and opt the Advance scan to recovers highly corrupted Exchange database file. This option also recover purged Exchange mailboxes and data items from loaded .edb file. After recovery, it allow users to export recovered and healthy EDB mailbox directly to the Live Exchange Server, Office 365, and HTML, EML, PST, PDF, MSG, MBOX file formats.
Users can easily export Exchange 2003 mailbox to 2010, 2013, 2016 in a simplified way. The software support public and private Exchange database file.
You can convert pub1.edb to PST file along with priv1.edb file. The software auto-generate export report in CSV file format which store the fail and success count of export Microsoft Exchange mailboxes data.
Key Features Of Automated Wizard
Recover multiple damaged or unhealthy EDB file
Preview recovered MS Exchange mailbox data items before conversion
Date & Categories filter option convert selective Exchange mailbox data
Save Exchange EDB to PST, HTML, MBOX, EML, MSG, PDF file format
Preserve actual folder hierarchy and keep metadata intact
Remove email encryption (SMIME/OpenPGP) in batch from Exchange mailboxes
Support all Microsoft Windows OS, Exchange Server, and MS Outlook versions
Stepswise Method to Recover Corrupt EDB Mailboxes
Step 1: Download the professional tool in your local system, Install and Launch it
Step 2: Click on the Add File > Load offline MS Exchange database file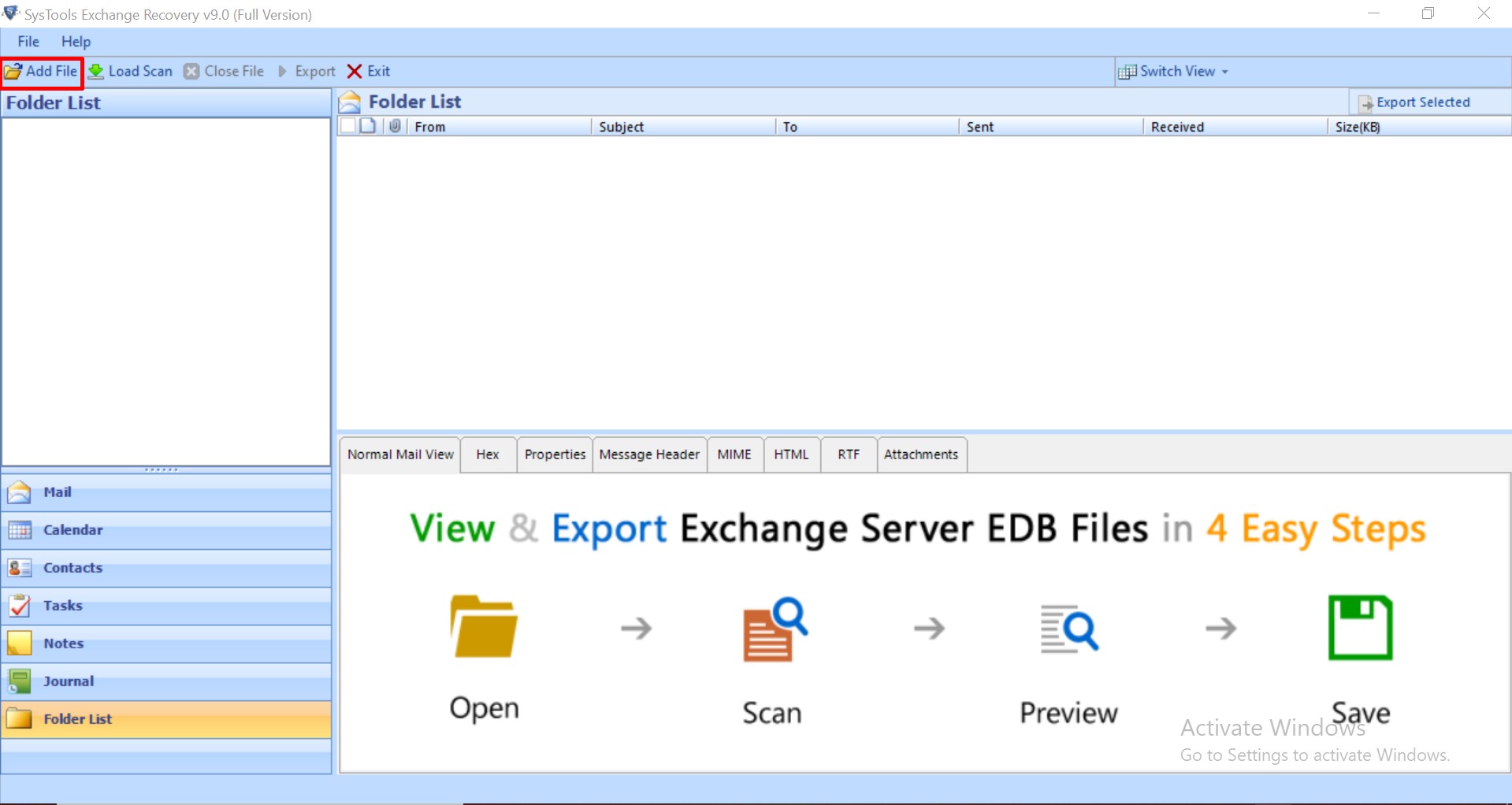 Step 3: From the scan mode option, select advance scan > Click on the Add button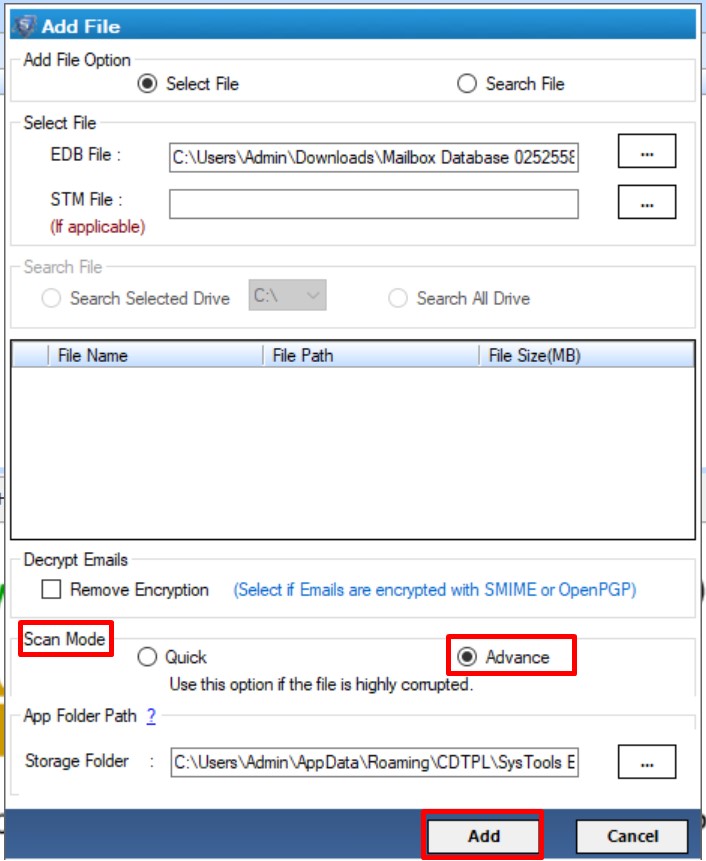 Step 4: Preview recovered offline EDB mailbox data > Click Export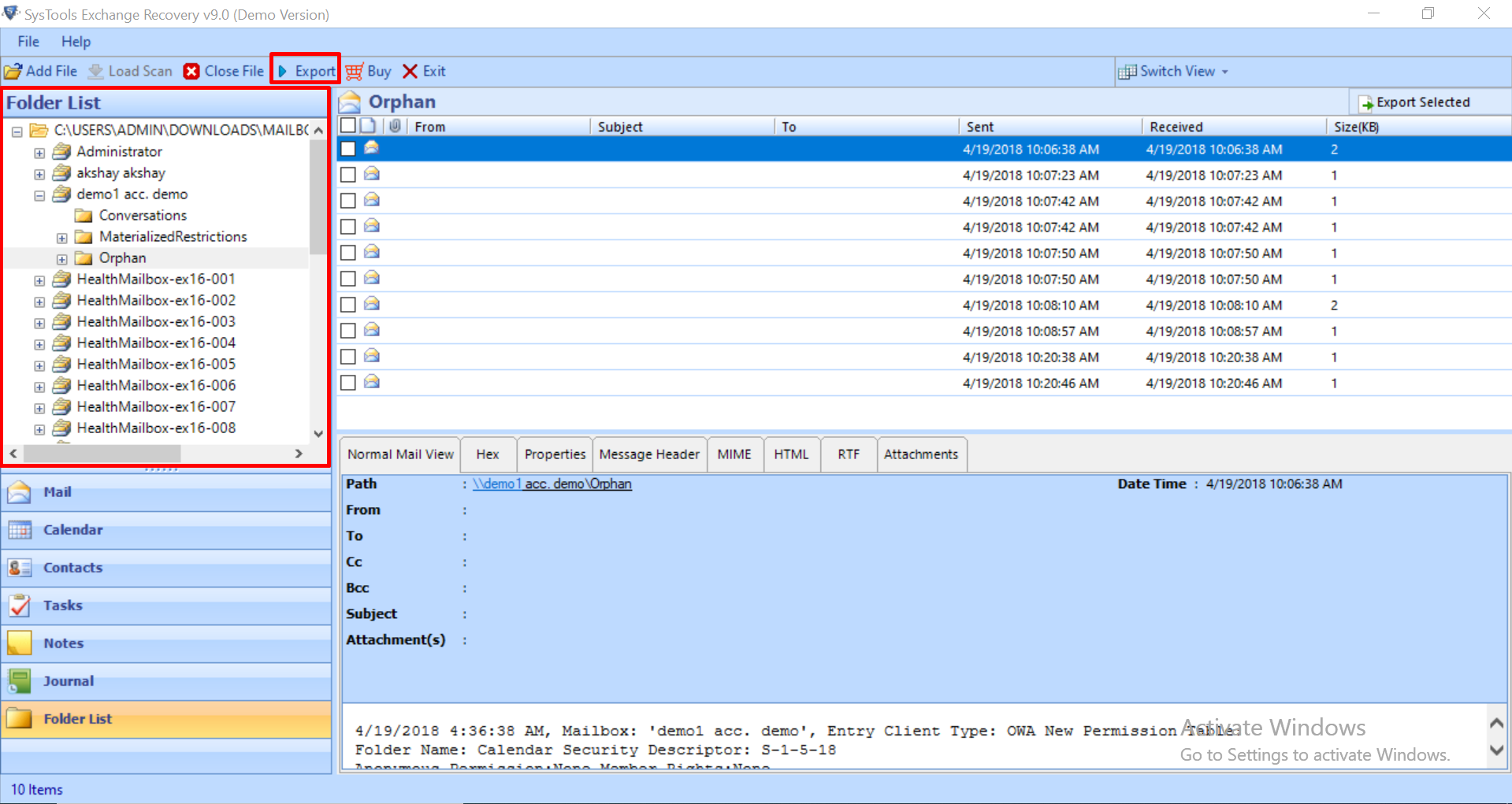 Step 5: Select Exchange mailboxes > Click on export option > Select browse button to set the target file path > Click on the export button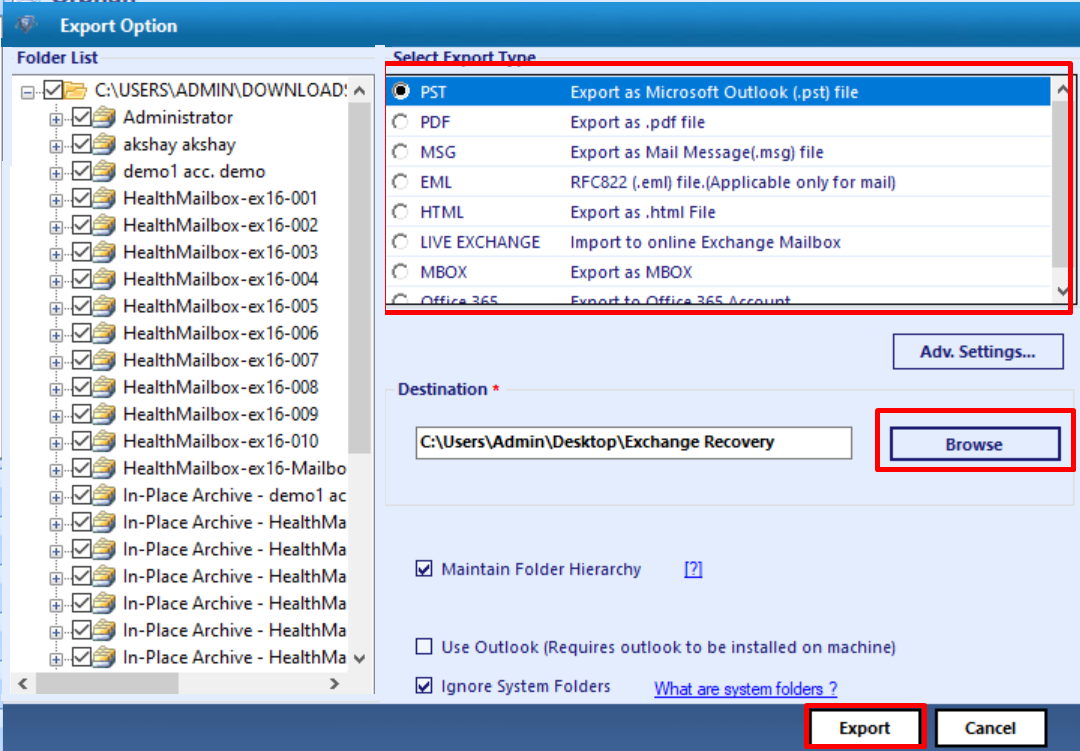 The Exchange database mailboxes are successfully exported to the select export option
Let's Sum Up
It might be possible that after using JET_errDatabaseDirtyShutdown error manual solutions, a user does not get the desired results. There may be some loss of data or manual is hard to perform. So, to have a simple, easy and quick solution, a user can switch to a professional solution, i.e. Exchange Recovery tool. The software is designed with the high-tech algorithm that it repair corrupt EDB & STM file without any hassle. Moreover, it is an application that easily brings the database to a clean error-free state from Exchange dirty shutdown error without any trouble.