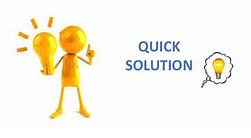 Summary: This blog describes the manual process of exporting SQL Server data to SQL script, also the challenges associated with the manual process, and the best alternative to overcome those challenges.
As we all know, MDF is the primary data file of SQL Server Database that stores all data, including components such as Indexes, Views, Tables, Triggers, Functions, Stored Procedures, and etc. It is also known as the main or master data file of the SQL Server. Each database contains at least one MDF file, that's why it can be summed up as the primary element for administering the SQL Server database.
In any situation, have you ever faced the condition where you need to export SQL Server data to SQL Scripts? If yes, here are some best solutions for you. In the upcoming section, we provide you with the best possible solutions for how to export MDF file to .sql file without any technical glitch or data loss.
So, let's dig into it!
Quick Tip– If you want to repair corrupt or damaged SQL database then it is highly advised to use an automatic tool such as SQL Recovery. You can simply download its demo version from here.


Solutions to Export SQL Server Data to SQL Script
In the below section you will get two different approaches to perform the same. First is the manual method using the Using Generate Script Wizard and another is the Expert solution using the automated tool. So let's start!
Manual Way to Export SQL Database to SQL Script
First of all start SQL Server Management Studio, search for the desired database, and then Right-click on it. After that click on Tasks>>Generate Script.. from the menu.
Next, a Generate and Publish Scripts screen will appear on the user's screen, simply click on the Next to proceed.
From Choose Objects Window, select either Script entire database and all database objects or Select specific database objects option and hit the Next button.
Now, on the Set Scripting Options page, check the box next to Save Scripts to a specific location option and click on Advanced to configure the additional export options. And press the Next.
On the Summary page you can preview your selected data, and then click the Next.
In the end, hit the Finish button to close the Wizard.
Automatic Approach to Convert MDF to SQL Script
Sometimes the manual method is complicated and difficult to implement. Users trying this method often get confused, and it happens when the database MDF file gets corrupted. At that time taking the help of third-party software like SQL Recovery tool is the best way to do it. This software has the potential to repair the corrupt or damaged database files (.mdf / .ndf) and directly exports the recovered files into .sql scripts without any hassle.
Salient Features of the Tool
Recover and restore data from corrupt, damaged, or inaccessible MDF files.
Recover permanently deleted database objects from SQL database files.
Export the recovered data into a live SQL Server database, SQL compatible scripts, or CSV file format.
A time-saving solution for technical as well as non-tech users.
It has the ability to repair both primary and secondary database files without any consequences.
Step-by-step Guide to Export SQL Server Data to SQL Script
This is easy to use solution has been developed with a simple GUI to export SQL database into .sql files. Here you will get step by step guide to perform this conversion.
1. In the very first step, download and install the tool on your system.
2. Launch the tool and click on the Open button to browse your MDF file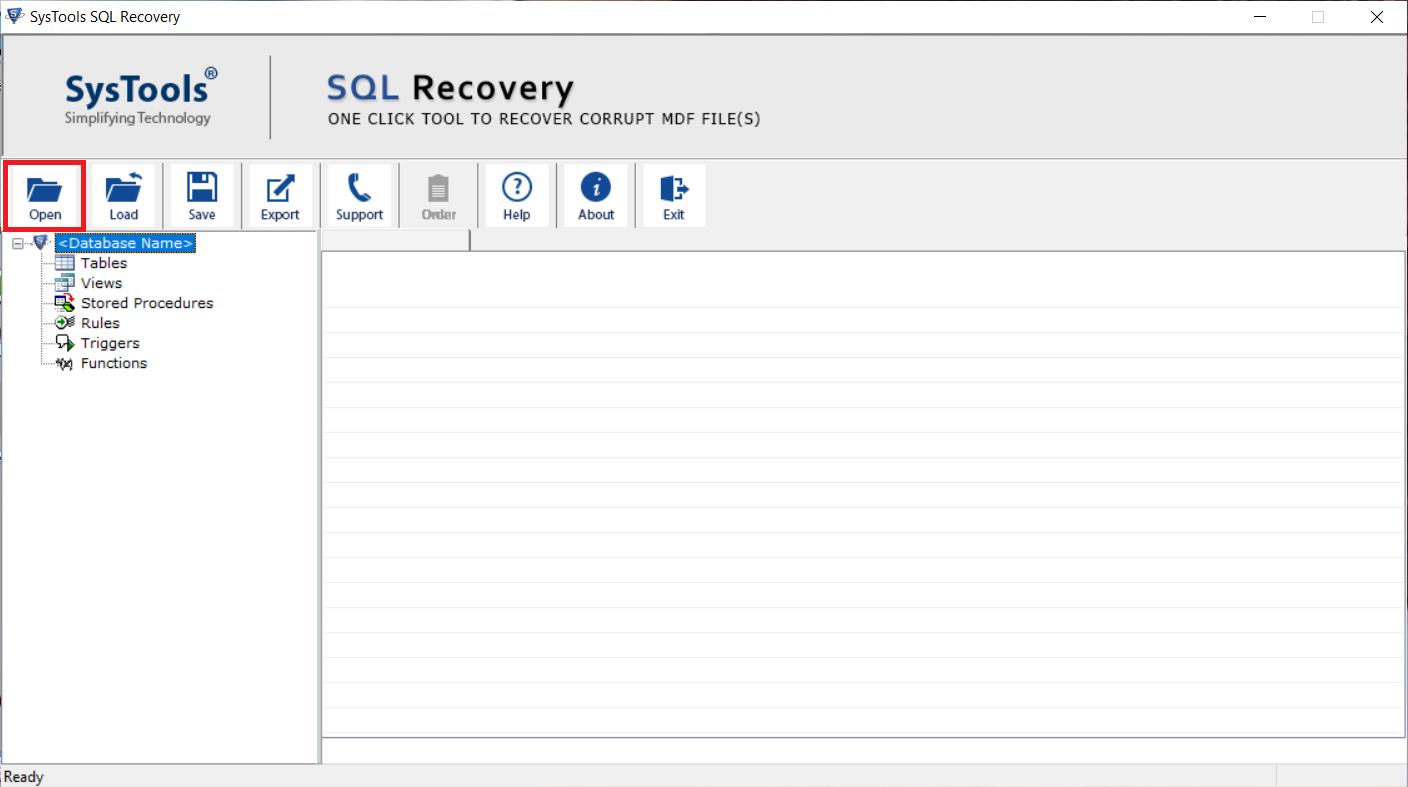 3. Now, select a scan option and server version of your MDF file.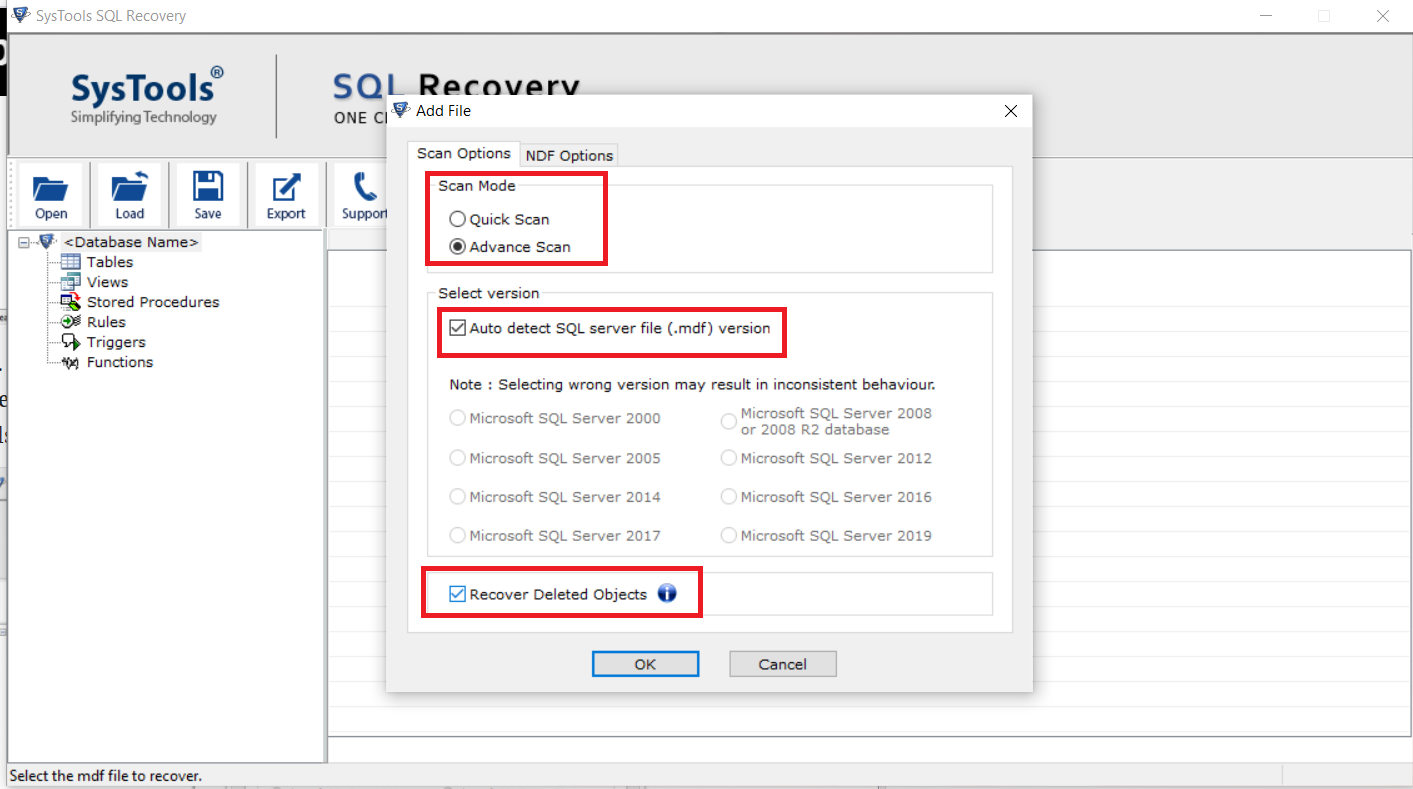 4. Once the scanning is completed, the software will preview all data of your MDF file then click on the Export button.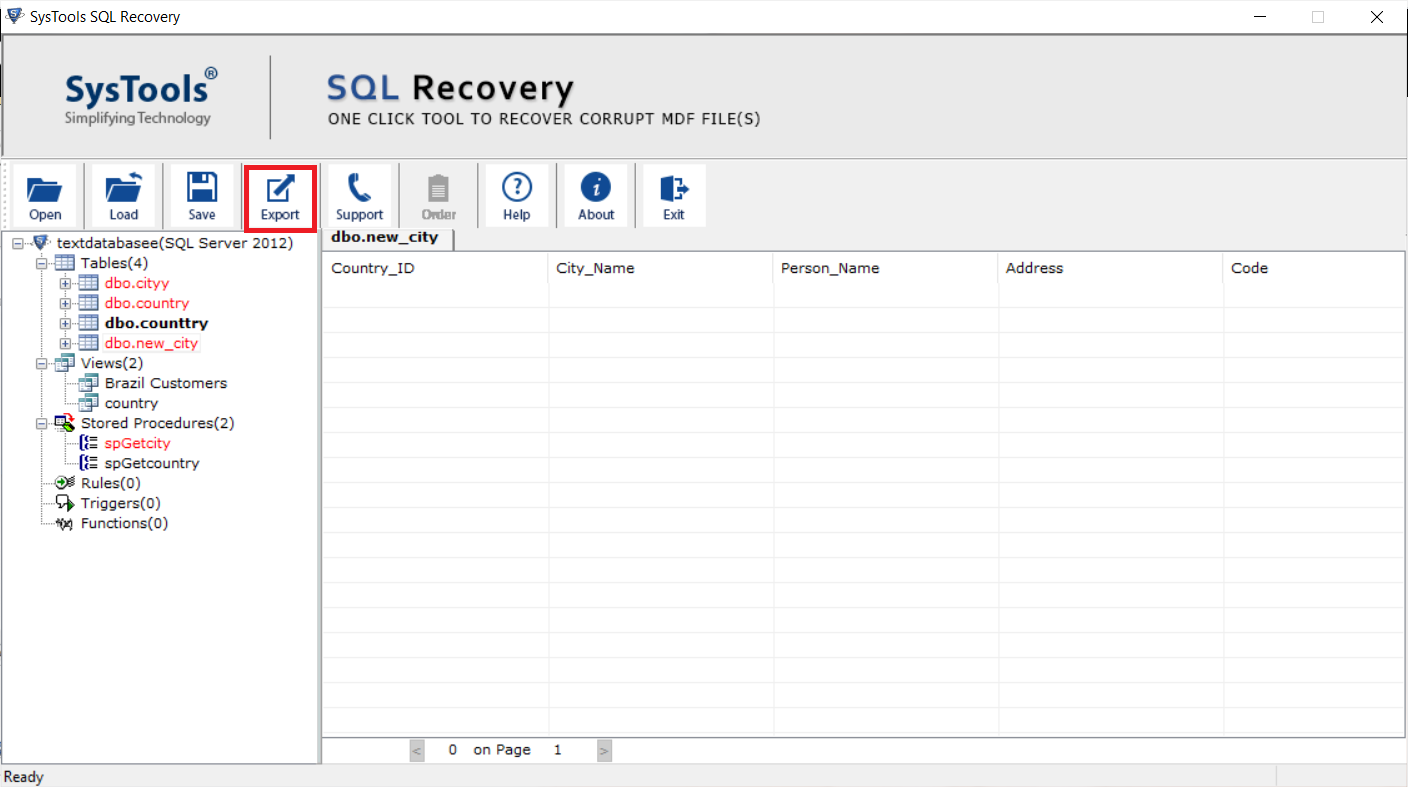 5. Next, select SQL Server Compatible Script as an export option and at last click on the Save button.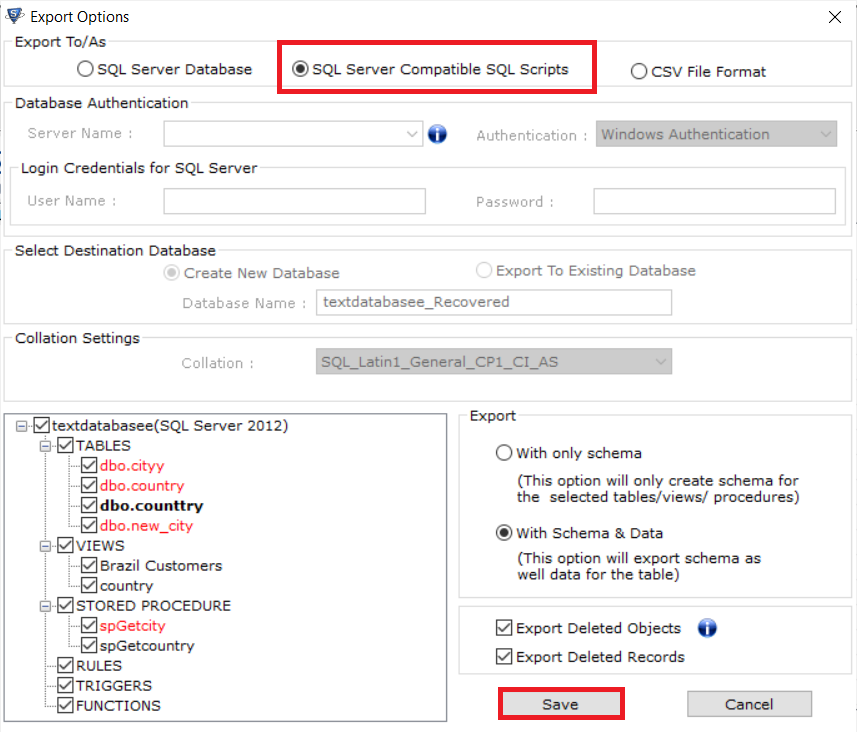 Conclusion:
Above we have mentioned both manual as well as automatic approaches that can be used for solving the user's query "How to export SQL Server data to SQL Script". As we have seen the manual approach does not work if the database file is corrupted. Therefore we also give you a step by step about the alternate approach. Also, It is the easiest and reliable way to convert MDF file to .sql file. Now, you have to decide which technique is best for you.