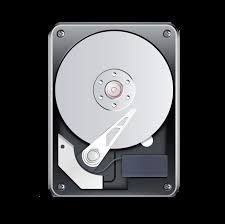 Introduction
As everybody knows nowadays, USB removable devices are being used by users. These USB devices are one of the major reason for virus attack on the personal computer. However, when a user transfers data from these devices, viruses are also transferred from one computer to another. Whenever a windows system gets infected with the virus it usually causes a drive opening problem. It creates a file named as autorun.inf in the root of each drive automatically. The autorun.inf file is a hidden, read-only and a system file that is created in the drives especially in external hard drives. It is a kind of virus that generates a file that is named as autorun.inf that is under the root directory of the hard drive and the user becomes unable to open the hard drive by double-clicking on it.
However, this virus also disables the folder option from the settings to prevent hidden system file access. This is intentionally done by the virus in order to protect themselves from users. All the activities that the virus do are first initiated by autorun.inf when a user tries to open the external drive by double-clicking on it.
Apart from all this, it is quite easy to rewrite the autorun.inf file to insert the malware in the drive, as it is not write protected. The autorun file can also be created by the burned to a CD/DVD and also that is created on local hard drives, including the system drives. Moreover, antivirus is also unable to remove autorun.inf, as it only an instruction file that instructs Windows about what is to be run automatically. It is not a malicious file itself. Therefore, even after cleaning system from viruses, a drive is not accessible access is denied in My Computer.
Quick Solution- If you have corrupted hard drive issue, simply use the best Hard Drive Data Recovery tool from SysTools. It will completely recover data from Hard Drive.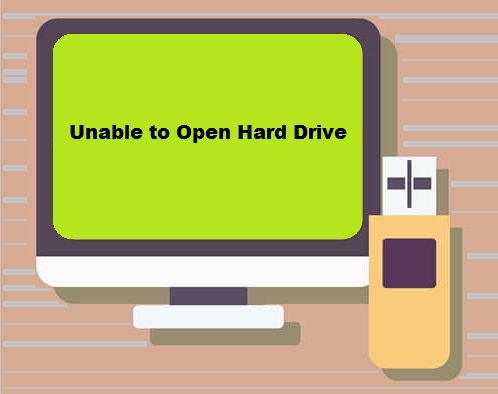 Query 1:
"I am unable to open a hard drive from My Computer. Every time I double-click on c: drive, a new window pop-up and displayed a message that I have to choose the program that I want to use to open the file. However, it does not allow the FOLDER VIEW, I am able to view the contents of my hard disk with the help of the Run option and typing "C:\" in it or using the explorer. Moreover, I have also tried to restore my computer to an earlier state but the problem is still there. I do not find any virus, I have checked many times with my up-to-date antivirus software. Can anyone help me out of this to access drives in the normal state as before."
Query 2:
"I am using Windows XP on my system and when I am trying to open my external drive in My Computer by double-clicking, it constantly displays a message that Chooses the program I want to use to open the file. I am not able to understand what going on with my system. Can anyone help me out of this? It is really urgent for me to access the hard drive, please help"
How to Resolve "Hard Disk External Access Denied" Error Manually
As discussed above, unable to open the hard drive by double clicking is the most popular search regarding hard disk. Therefore, considering the requirement of the users, we have discussed different solutions to resolve hard disk access denied error.
Method 1:
In order to remove drive is not accessible incorrect function error, follow the steps given below:
1. First of all, a user needs to Login as Administrator with all rights
2. After that, Turn Off System Restore
3. Now, go to Start and right click on My Computer option
4. After that, select Properties >> System Restore Tab
5. Turn off System Restore on all drives and click on Apply and then on OK button
6. After that, to open Task Manager, press Alt+ Ctrl+Del keys from the keyboard
7. Then, click on the Processes tab and try to locate wscript.exe file
8. If the wscript.exe is in running state then, End it
9. After that, end EXPLORER.EXE process from Task Manager
10. Now, click on Start >> Run and type cmd and hit Enter. A command prompt window will open
11. In command prompt window, type the following steps:
12. Type cd and press Enter
13. Type attrib -r -h -s autorun.inf and hit Enter
14. Type del c:autorun.* /f /s /q /a >> Enter key
del d:autorun.* /f /s /q /a >> Enter
del e:autorun.* /f /s /q /a sparksspace019 >> Enter
15. After that, you need to type e: and press Enter for e: drive partition
16. Repeat step 3 to 6. After that, repeat step 7 for all hard disk partition
17. Then, go to Start >> Run and type Regedit
18. After that, go to following registry key:
HKEY_LOCAL_MACHINESOFTWAREMicrosoftWindows NTCurrentVersionWinlogon
Locate this key: userint.exe and make sure its value is: Userinit"="C:WINDOWSsystem32userinit.exe.
If not, then changed the value to this value.
19. Finally, Restart your computer.
Method 2:
If above solution does not work properly to solve drive is not accessible incorrect function error, follow the steps mentioned below:
1. Click on Start >> Run option
2. Now, type Regedit and press Enter key, a registry will open
3. After that, to locate Keys, values and data, press Ctrl + F keys
4. In search box, write mountpoints2 and click Find Next button
5. After locating mountpoints2, delete it from the registry
6. Now, press F3 to locate same value till the end of the registry entry and if again you find mountpoints2, delete and repeat this step until all mountpoints2 entries are deleted from registry
Method 3:
To overcome any type of virus issue
The common method that a user can try in case of any virus attack, follow the steps below:
1. First of all, install reliable antivirus software in your system
2. Then, Turn Off monitoring and restart computer in Safe Mode
3. After that, scan the system with the latest antivirus and try to remove all viruses. Once, all viruses removed tries to Restart the computer in Normal Mode and turn on monitoring again.
Conclusion
Considering all the requirements and queries asked by the users, we have discussed different manual ways to fix unable to open the hard drive by double-clicking error. All of them are simple and easy to use. A user can choose any of them and try to resolve the all hard disk issue due to autronum.inf virus attack.