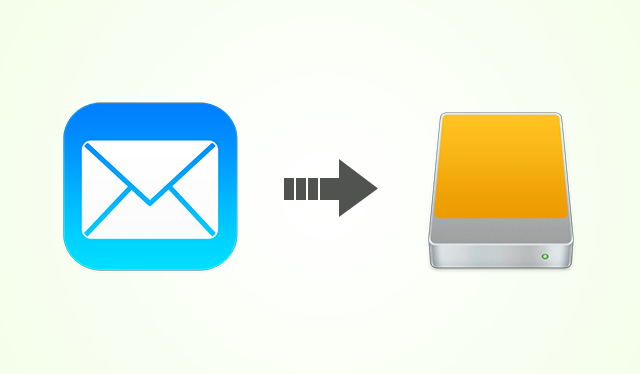 Apple Mail or Mac Mail is the preferred choice for Mac computers as it is the default mail application provided by Apple. However, there are some other reasons for using this application which includes data flexibility for migration or transfer of data to the other platform or clients. Mac Mail generates & also stores its data in MBOX file format which is a collection of email messages. Despite the flexibility of these MBOX files, it is not mandatory that its user does not face restrictions or dissatisfaction.
There are several users who are in need to move Mac Mail to external hard drive. The following write up will not just explain the reasons that are associated with the requirements but also explains the probable way of migrating their data on hard disk. The article will also describe the right techniques to backup apple Mail to hard drive manually.
Export Mac MBOX to Hard Disk – Significance!
Many users think that Apple Mail is not a satisfactory email program as it is not functional on Windows machine. Therefore, in this scenario, the special need to move Mac Mail to external Hard drive has been discussed.
The users who want to transfer Mac Mail (MBOX files) to Hard disk drive are usually challenged by the following requirements.
The MBOX supporting platforms are generally freeware programs & thus the applications are small sized. Thus offers a limited number of services which does not include calendar, contact storage, tasks, journals etc.
The platforms which are compatible with MBOX file format generally are freeware applications & are unsuitable for professional purposes. As the freeware application does not come integrated with data security & with personal information management facilities.
Best Solutions to Backup Mac Mail to External Hard Drive
Always strive to invest at the right place which will serve all your needs & the demands but does not compromise with data integrity of the stored data in Apple Mail Mailboxes.
There are two methods to export Apple mail MBOX file to HDD.
The MBOX files are stored in the respective system locally, you can trace the location & copy the files and paste it.
The other way is to open your Apple Mail emails >> right click on them >> then choose the export option. With this, you can export the selected emails to the respective destination or to the hard drive directly.
User Query
"I need to Backup all my emails that are available in my Apple Mail email client to my external hard drive. Is there any way or application which can help me to convert Mac mail to external hard drive. Actually, I want to convert my Mac Mail MBOX files to Outlook PST. Can anybody suggest me out to import my data to Outlook as well."
If sometimes in the future you need to import these MBOX files then you can directly import the files to Apple mail via import option. But, if you do not use Mac Mail application and you want to use these MBOX files then you can use a third party utility which will help you import MBOX files to any file format like EML, PST, HTML, PDF etc.
SysTools Mac MBOX converter is one of the best & secure applications in the market which can easily archive Mac Mail to external Hard drive that is why most of the users prefer to use this tool to convert MBOX files on Mac. This software has user-friendly interface & can be run by non-technical users also, it supports all versions of Mac operating system.
Features of the Software
With the help of the software, you can not only convert Mac mail data to different file format but can also import Apple Mail in bulk.
This tool is capable to convert multiple Mac MBOX files at once.
Maintains the integrated structure even after the conversion process.
Supports Mac OSX 10.10 & later versions of Mac OS.
Conclusion
From the above article one is clear regarding the concept of Mac MBOX to Hard drive. Before attempting for manual methods you can give a try to an expert utility to migrate Mac Mail to external hard drive, as the manual methods discuss are very cumbersome & time-consuming. One can choose best methods to transfer all MBOX files from Apple Mail to hard drive through the following write up.