How to Consolidate Multiple PST Files into One?
Isha Ratra
| Modified: August 18th, 2023 ~ 5 Minutes Reading
Do you want to consolidate multiple PST files into one? Have you found it tough? If yes, then you have absolutely landed on the correct page. Here, we are going to learn about a manual as well as an automated solution that can help users combine PST files into one. Let us begin with a concise introduction to Outlook.
Brief Introduction of PST
A PST file is a personal storage table, a file format used by Microsoft applications to store things like calendar events, contacts, and email messages. PST files are stored in popular Microsoft software such as Microsoft Exchange Client, Windows Messaging, and Microsoft Outlook.
Need to Consolidate Multiple PST Files into One
As mentioned above, generally, we produce multiple Outlook PST files for storing the content without considering the fact that handling and management of the files become difficult. Consolidating PST files provides various benefits, such as:
It prevents the loss or sudden deletion of the files.
Opening each file separately takes time, and consolidation saves time.
The process of sharing files has become fast and easy. There is no need to send the files one by one.
Due to all these facts, it is suggested to create a single file from all those multiple files and make them easy to use, easy to manage, and easy to share.
Method Method to Combine PST Files into Single PST
Note: It is suggested to create the backup of data before proceeding to combine multiple PST files into one.
Doing this task manually consists of two major steps:
Step 1: Generate New Empty PST
Step 2: Import all PST in New PST
Follow these steps for generating new PST data file:
Firstly, open Microsoft Outlook email application
Now, click New Items and choose More Items >> Outlook Data File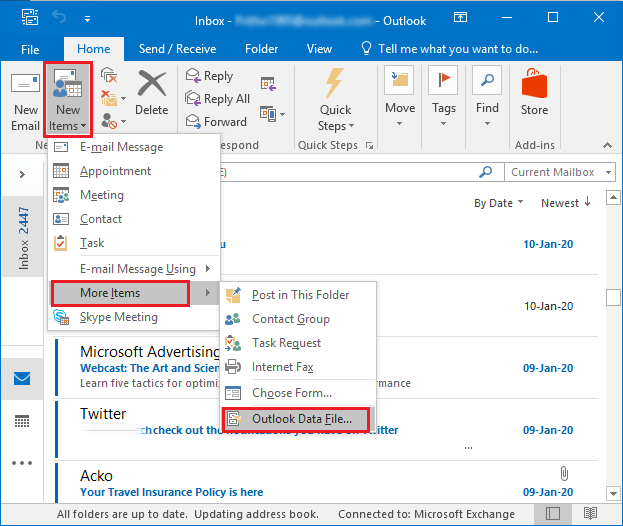 Choose the desired location where you wish to save the Outlook PST
After this, name Outlook PST.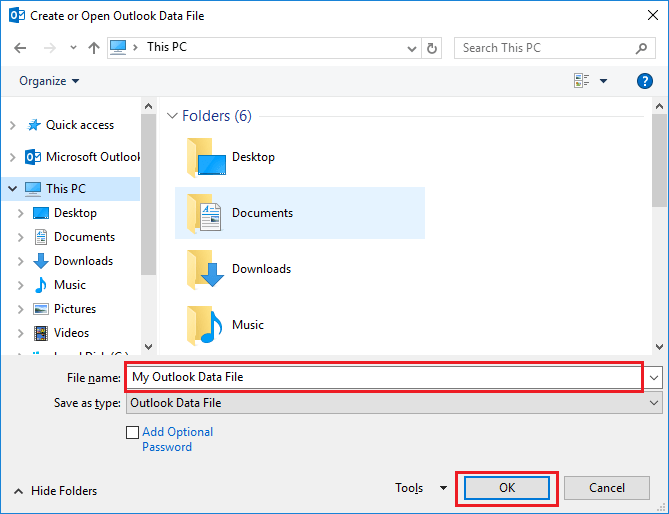 In the final step, hit on OK
Now, perform these steps for importing all the PST files in fresh PST file
To begin the process, you need to open Microsoft Outlook
Now, choose Import option by a click on File>>Open>>Import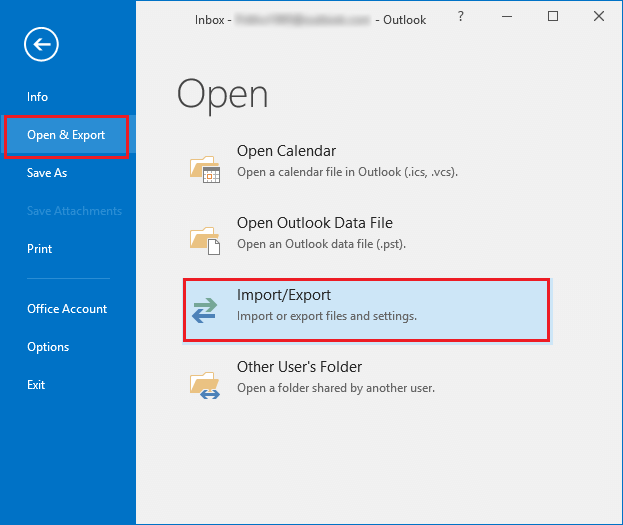 In the Import and Export Wizard, select the option of Import from another program or file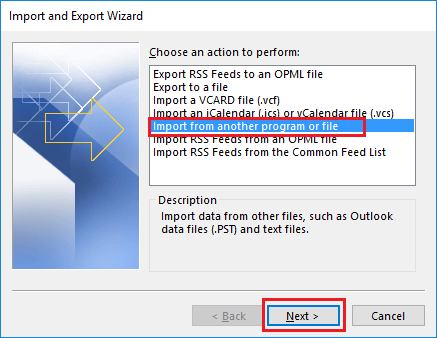 Then, hit on Next
Next, hit on the Outlook Data File (.pst) option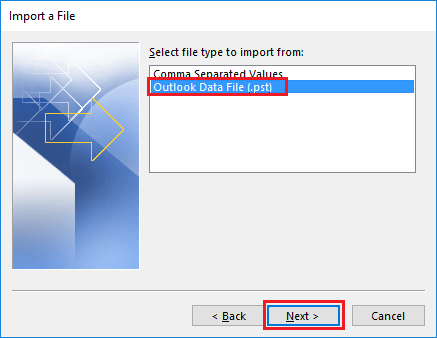 Once it is done, click on Next and then on Browse Choose the file to import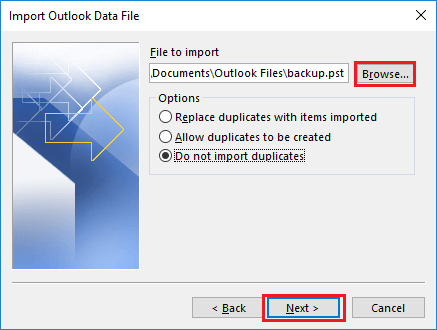 There is an option of Do not import Duplicates, mark it
Now, Click on Next button
After this, choose the option Select the folder to import from.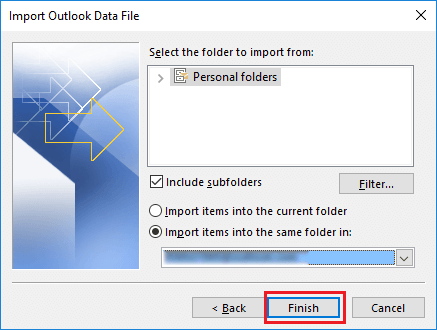 As soon as you do this, mark these two options: Include sub folders & Import items into the same folder
Finally, hit on Finish.
To consolidate PST files into one, the method discusses above is too lengthy. Therefore, in case of users do not want to opt for this approach, then they can use a third party tool. However, there are various applications available in the online market for the same task and it is important to pick a reliable utility because of the data safety and security. In this situation, best automatic solution will be helpful to users.
Best Solution to Consolidate Multiple PST Files into One
Best PST Merge Tool is designed for making the task easy and quick to combine PST files into single one. It allows users to combine all the items, such as calendars, tasks, emails, contacts, journals, notes, etc. With the help of this utility, users can combine the files using two different options: join PST files and Merge various PST files.
Moreover, there is no file size restriction associated with the program and users can consolidate Outlook data files of any size. The software allows to merge multiple PST files to existing PST file, new PST file and Outlook profile.
It permits to join UNICODE and ANSI PST and compatible with Outlook 2021, 2019, 2016, and 2013 and all the below editions. The tool support merging Outlook archive files without data loss. Follow these simple steps to accomplish this task:
Steps to Combine Multiple Outlook PST Files into Single
First, download and install the software in your machine.
Now, you need to add PST file/ folder as per your requirement.
Choose any of the options from the given options: Join or Merge.
Select the option: merge in existing PST/New PST/Outlook Profile.
Select required mailbox items and click on the Next button.
With these steps, you can consolidate PST files without any file size and file number limitations.
Author Suggestion
PST file is like soul to Microsoft Outlook, which is one of the best email clients for business continuity. Various users are trying to find the answer of how to consolidate multiple PST files into one. Now, in order to resolve this query, we have discussed a manual trick. Apart from the manual method, we have also learned about a unique tool using, which we can consolidate PST files without any difficulty and data loss.