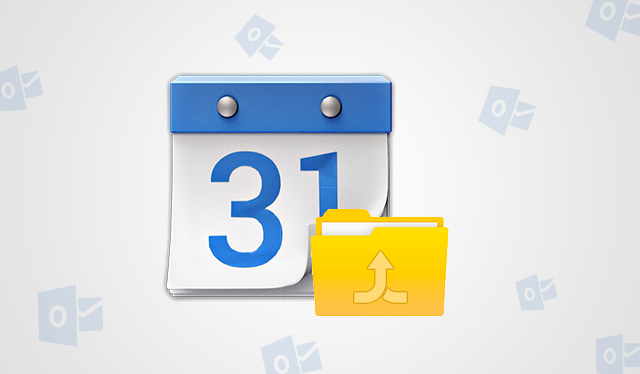 Outlook is perhaps the best known that brings the email management features. However, it offers many other tools and also includes scheduling management in the Calendar section. You can easily create multiple calendars in MS Outlook to stay organized, even though you can merge two Outlook calendars into one. While it is possible, you must first export one calendar folder and after this, import to another folder. Then, you can easily delete the exported calendar in MS Outlook if you want. Therefore, in the following section, we are going to discuss a manual way to merge Outlook calendar folders in an efficient manner.
Quick Tip: Use SysTools PST Merge Tool to merge calendars in Outlook. The tool can efficiently merge calendars in Outlook with all items.
Steps to Merge Two Outlook Calendars into One Manually

Go through the following steps to merge Outlook calendar folders. Before proceeding this, first you have to export a single calendar folder and then, import all items in the second calendar folder. Let's take a look:
Exporting Outlook Calendar Events
Step 1: First of all, launch Outlook program and select the Calendar option from a navigation pane.
Step 2: Then, Click on the File tab and navigate to Options button
Step 3: Go to Advanced option and select the Export button followed by Export section
Step 4: After this, Click Export to a file>>Next >>Outlook Data File (*.pst). Press Next button
Step 5: Choose the calendar folder that you want to export
Step 6: Mark or unmark the Include subfolders box as per your preference for including all subfolders in the export and later combine the calendar items. If you do not have subfolders in the calendar while exporting, then there will be no need for this option.
Step 7: Click on Browse and navigate to the desired location where you want to export the calendar folder. You can also save this anywhere as per your comfort, and after merging all calendars, you can remove this exported folder.
Step 8: In the last, Click the Finish button and then, close the Outlook Options wizard.
Importing Calendar Items From Outlook
Step 1: Go to the File menu and select the Open button
Step 2: In next step, click Import and then, select Import from another program or file. Press Next
Step 3: Click on the Outlook Data File (*.pst) and then, Next option
Step 4: Then, select Browse button and navigate to the specific location where you saved an exported calendar folder and click OK button
Step 5: Next, choose this option Do not import duplicate items and click Next
Step 6: Select a calendar folder where you wish to import. This is another folder that you are merging
Step 7: Finally, choose Import items into the same folder dialog box and click on Finish.
Now, the whole procedure to merge Outlook calendar folders finishes.
Read More- Merge Multiple IMAP Accounts in Outlook
Points to Remember while Merging Outlook Calendars
You can rename all calendars that you prefer. This option is only available by clicking on calendars from a navigation panel and then, select "Rename Calendar."
In case, if you want to utilize two calendars and view them simultaneously or you can appear them in an overlay mode, which is possible when both calendar events will display in a single location. You can easily view calendar events beside each other by enabling the boxes in the navigation pane, and you can even use overlay mode by enabling the boxes and click on View tab, and then Overlay.
Limitations of Manual Approach
There are two major drawbacks that we have observed in the overall procedure which is; the process is time consuming and very lengthy. No one can access the whole procedure in the simplest way. Therefore, users can take help of a third party tool i.e., PST Merge that makes the merging process very easy and reliable.
Wisest Solution to Merge Outlook Calendar Folders
In order to merge Outlook files you can go for an alternate solution named as PST Merge software. The software will combine all items i.e., emails, contacts, calendars, tasks from MS Outlook. Also, it is designed in such a way to merge many Outlook PST files into one without any data loss. Additionally, it provides 2 different options like Join PST,  and Merge. It supports to Merge Outlook PST Contacts without duplicates. One of the best features is that it can combine numerous Outlook data items without any file size limitation. It is an easy-to-use interface so that a novice user can use it without any difficulty. Moreover, it supports merging Outlook archive files without any file size limitations.
Final Words
After considering the ongoing demand, we have already discussed a manual way to merge Outlook calendar folders. Along with this, some of the tips and tricks are covered in this blog. Else, users can opt an automated solution i.e., PST Merge that helps to manage both Outlook folders separately.