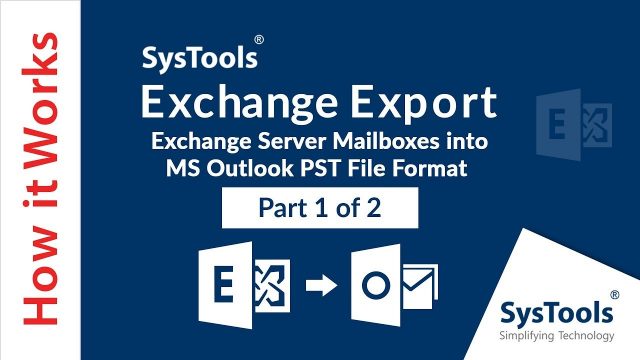 A few weeks ago, I felt that the data of Exchange Server should be backed up in the local system. It is to safeguard the data for the future purpose. If the server crashes or during downtime, the data should be available. These factors lead to converting Exchange 2013 mailboxes to PST. Best software for this purpose is SysTools Exchange Export Tool.
About Tool: It is an automated application to convert Exchange 2013 mailboxes to PST file.  All the icons and options are arranged in a software pane, making it easier for the user to work on it.
Genuine Features
Along with email, migrates data items like contacts, tasks, calendars, etc.
Facilitates users to find the Exchange mailboxes within a sub-domain
Both 32-bit and 64-bit Exchange mailboxes are compatible with this product
The folder structure is maintained after converting Exchange 2013 mailboxes to PST
Live Exchange Server environment is required for working on this program
Microsoft Outlook should be installed and configured on the local system

Convert Exchange 2013 Mailboxes to Outlook PST Format – Stepwise Guide
1.Open the Software and the user interface will be shown: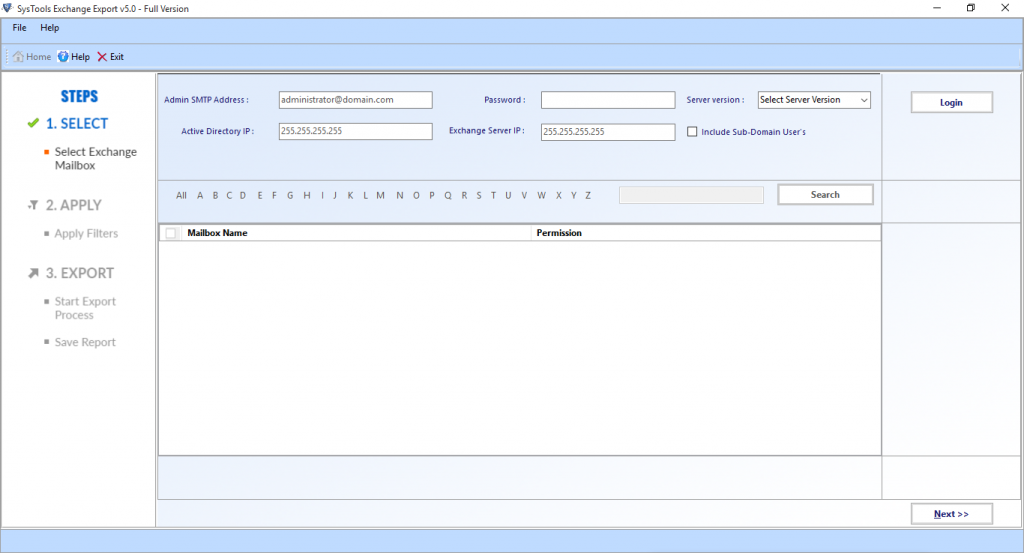 2.Enter the credentials of admin account and then select the version of Exchange Server. Fill active directory IP and Exchange Server IP details and then, hit on Login.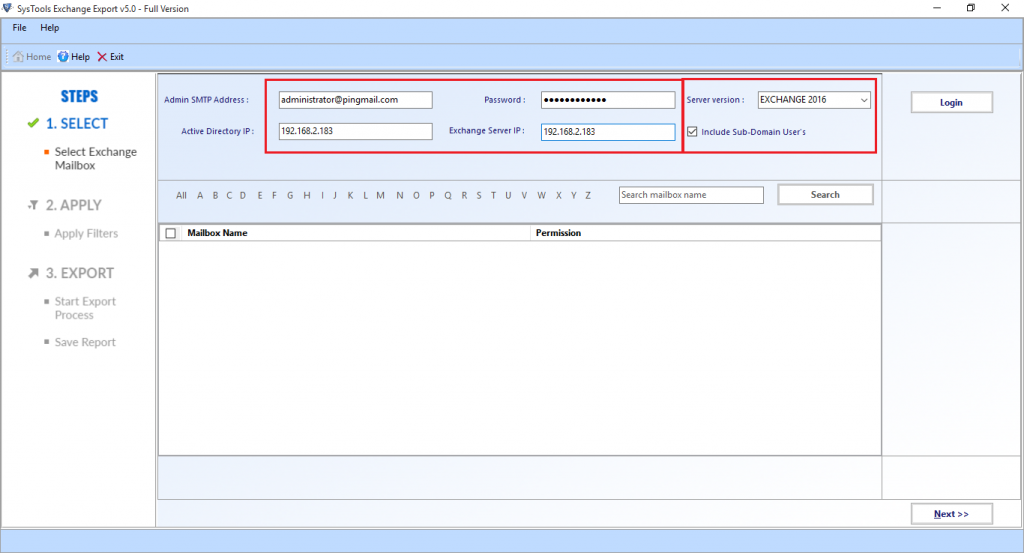 3. You can also select the option of Include Sub-Domain User's if it is also needed to move mailboxes of sub-domain users. Once you are successfully logged in, the product will generate a list of mailboxes present in the Exchange Server. The exporter utility will specify the mailboxes which are not granted Write permission.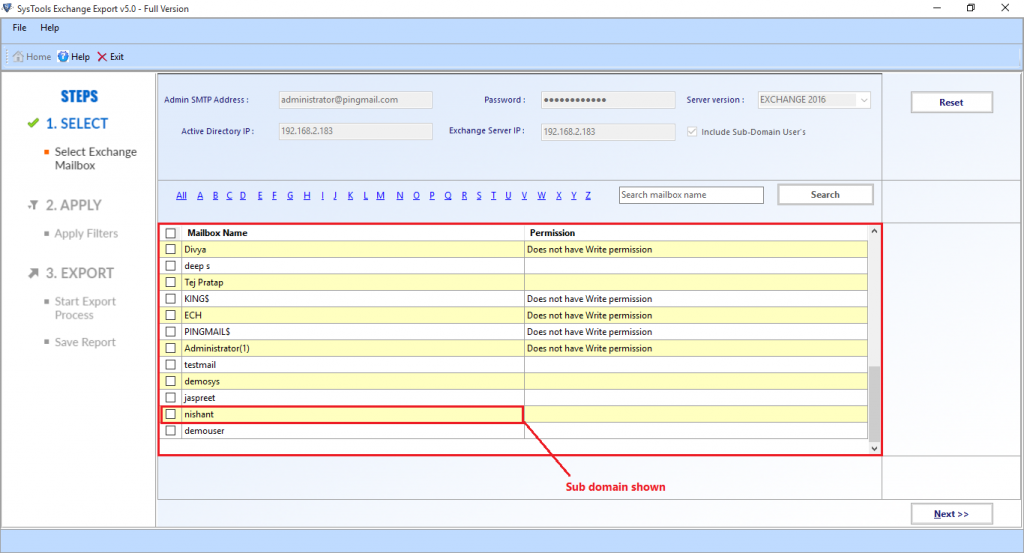 4. Then, choose the mailboxes to converted using checkbox present beside them and then, click on Next to convert Exchange 2013 mailboxes to PST.  From the Select Categories option, select/deselect the mailbox items that are to be exported.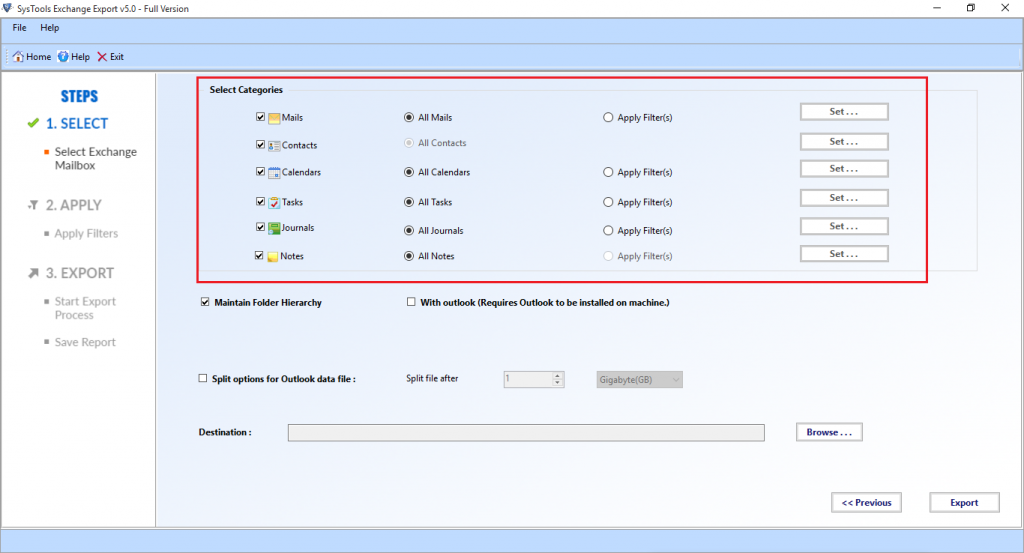 5. Coming to the Filter section, hit on Mails option. Click on the radio button corresponding to Apply Filters (s) and then, hit on Next. Apply date filter, where it is needed to enter To and From field. Click on Apply. There are some Advanced Settings, which are explained here:
Maintains Folder Hierarchy: This feature is selected if you want to maintain the hierarchy of folders and sub-folders while the migration process
Split Outlook Data File: You can choose this option if you want to split the PST after a defined size.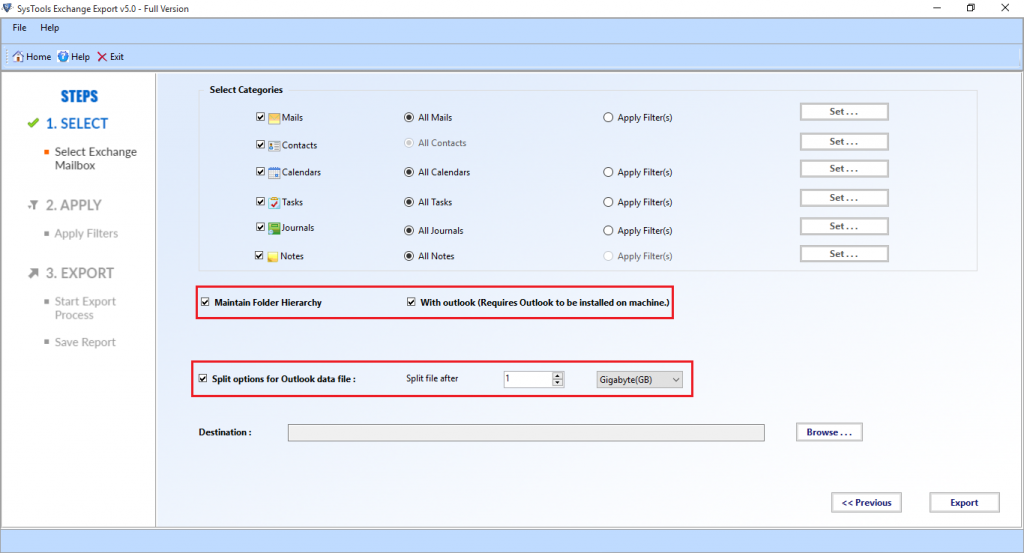 6. Hit on Browse to specify the destination location, where the resultant PST file is to be saved to convert Exchange 2013 mailboxes to PST.  In the Browse For Folder window, select the folder to save your PST file. Then, hit on OK.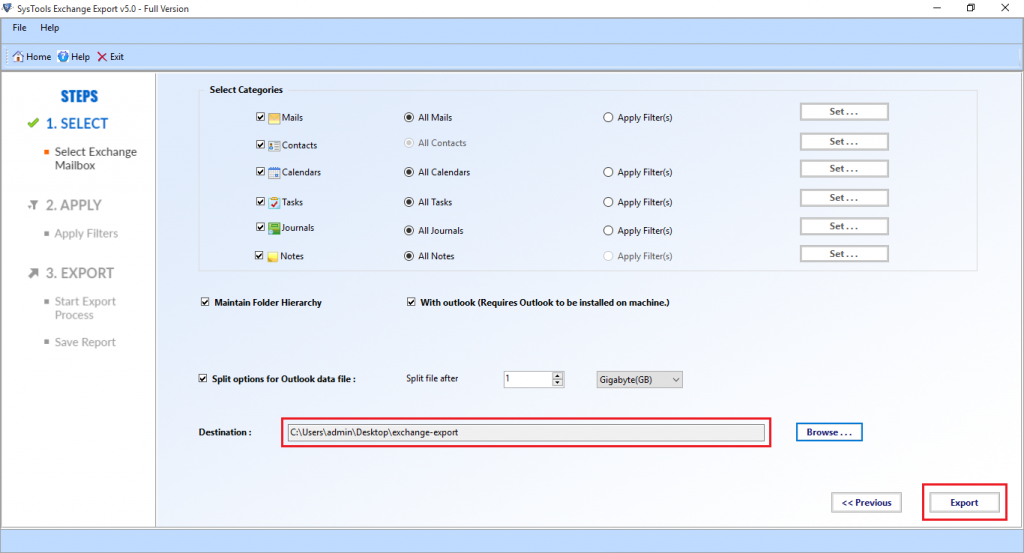 7. Hit on Export to commence the procedure A live Progress Report will appear on the screen. Once the migration process is done, a message will appear. Hit on OK. An export report will be generated. This report can be saved on the local machine for future reference.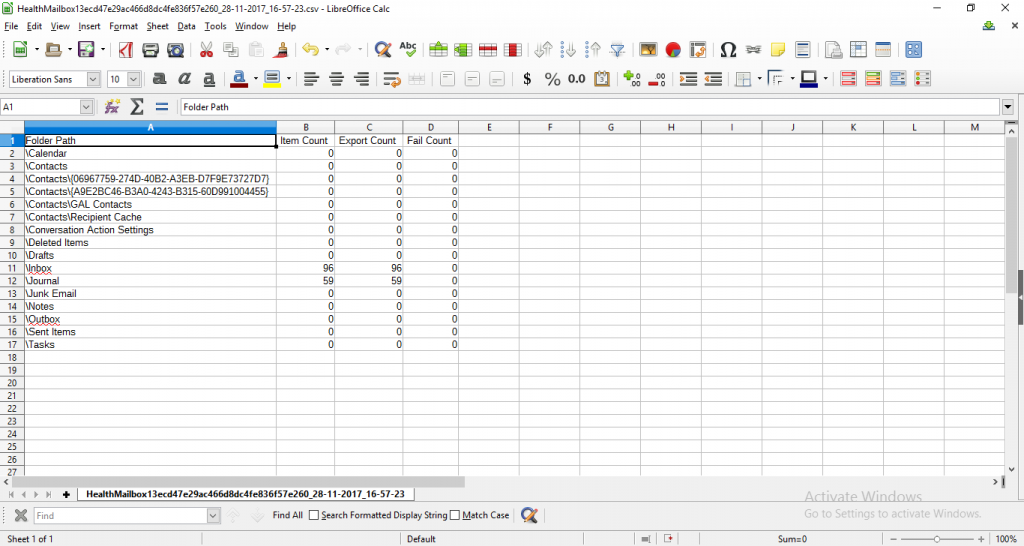 System Specification

Some of the advantages and disadvantages of the application to convert Exchange 2013 mailboxes to PST have been explained here.
Pros
The folder structure is not disturbed while copying Exchange mailboxes to PST
Sub-domain user mailboxes can also be exported using this application
MS Outlook is required for carrying out the migration process
Time to Wrap Up
Oftentimes, it is needed to convert Exchange 2013 mailboxes to PST format. A few weeks ago, I was facing the same issue. After researching deeply into the matter, I found a tool named Exchange Export. I strongly believe that it is the best utility to carry out the migration of Exchange mailboxes. The user interface is simple and the results are highly accurate.