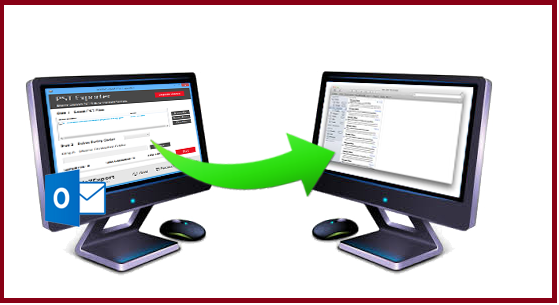 Summary: Import OLM file to Windows Outlook easily by following the ultimate solutions mentioned in this article. Follow the steps directed towards importing of OLM file into Outlook for Windows.
We all know that MS Outlook preserves all of its data in PST file format and Mac Outlook saves it in OLM file type. Therefore, it is a necessity to convert Mac Outlook file to Windows to be able to access its data in the Win system.
Why Import OLM File to Windows Outlook?

To access the OLM file in Windows Outlook, you first need to convert the source OLM file into a type favored by Outlook for Windows. There are many reasons for importing OLM into Outlook for Win. Some of them are mentioned below:
When user needs to share their OLM emails with their friends who work on Windows.
There is no direct method to access the OLM file into Windows Outlook account.
Employees of an organization using different operating systems in distant locations.
Read: You can now store Outlook emails offline.
How to Import .olm File to Windows Outlook?
This process is divided into three phases as discussed below:
Create an OLM file
Convert the OLM file to an Outlook data file
Import to Windows Outlook
Step 1: Create OLM File
Navigate to the Tool tab and choose the Export option to export the Outlook data to OLM file format.
An Export to Archive File (.olm) window appears, choose the items that you wish to export and hit the Continue button.
Then, a Save Archive File (.olm) will appear on your screen, go to Favorites in the left pane, select the Downloads folder.
Now, hit the Save button.
All your data will be exported and you will get a notification. Hit the Finish button to complete the process.
Step 1: Steps for Importing OLM Files into Windows Outlook Format
Download and install SysTools Mac OLM Converter software specifically designed to move Outlook files from Mac to PC.
Features of the Software
2. Click on the Add File or Folder option to browse and load OLM files in the tool.
3. Choose Outlook for Windows (.pst) file option from the list.
4. Apply advanced settings and save them
5. Finally, browse a destination and hit the Export button.
Step 3: Import Files to Windows Outlook
Another step closer to import OLM files into Windows Outlook. Now, follow the below-given steps:
Launch MS Outlook and navigate to the File menu.
Go to Open & Export and choose Import/Export.
A new Import/Export screen will appear, choose Import from another program or file and hit the Next button.
Choose Outlook Data file (.pst) and tap on the Next button.
Select the file to import by clicking on the Browse button: under Options choose the desired option and hit the Next button.
Finally, select Import items into the current folder and tap on Finish button
Note: For Windows users, Mac Outlook to Windows Outlook is the best solution.
Conclusion
You no longer have to worry about how to Import OLM file to Windows Outlook. So, we have explained the smart and safe methods to help you out with the query. Users must follow the guide mentioned above properly to achieve the desired results and move their data to various locations such as to export Mac Outlook to Mac Mail